This award recognizes the project team's effort to overcome the challenges of the project and, in addition, protect the environment, particularly waterways, through erosion and sediment control.
The Northern Express Group (NX2)won the construction and operation contract for 25 years of this infrastructure, located in New Zealand and estimated at around NZ$ 709.5 million (about €466.5 million). ACCIONA has been contracted by NX2 to build the motorway with its partner Fletcher Construction.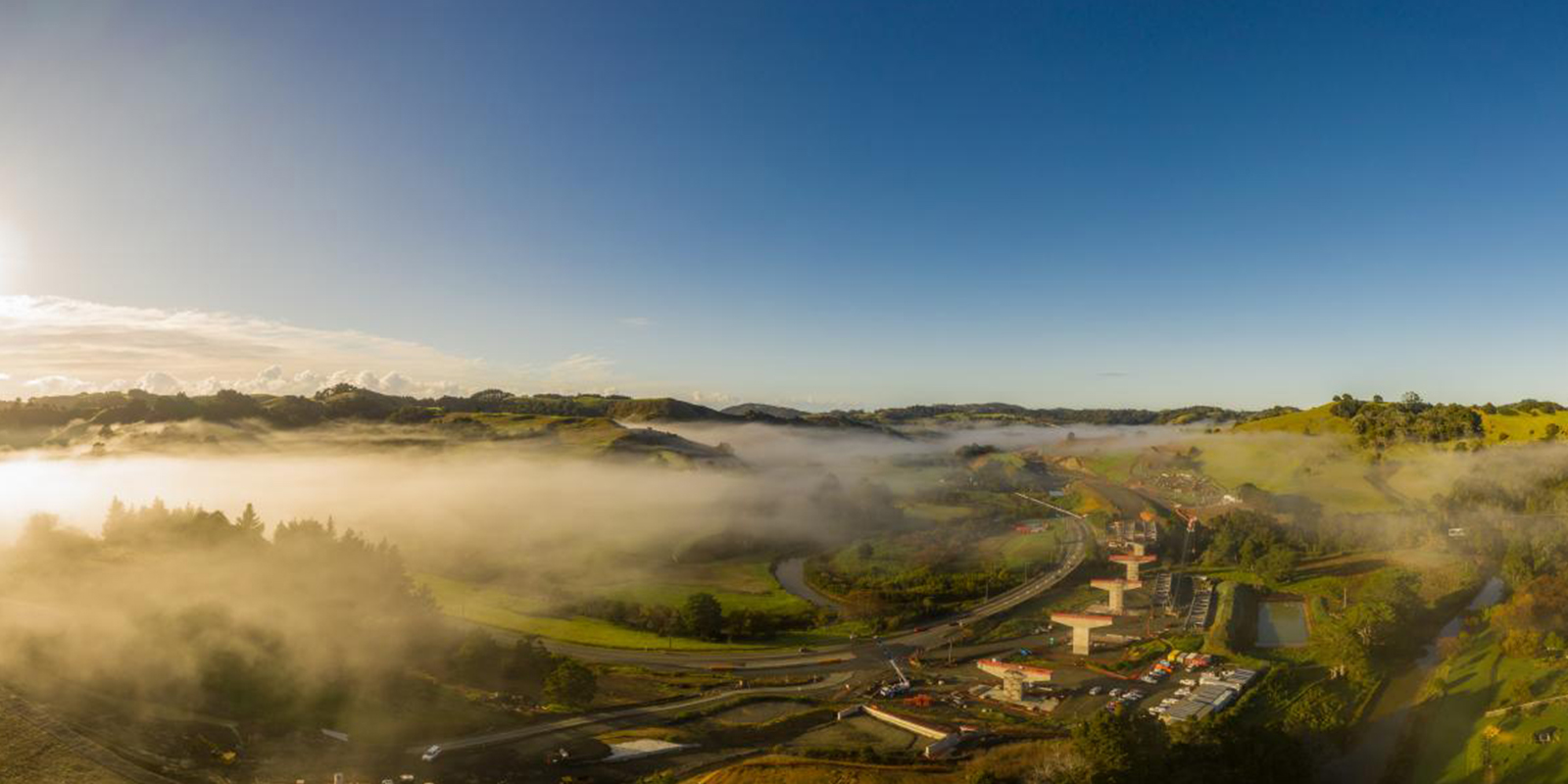 The Ara Tūhono – Pūhoi to Warkworth motorway, a project that is being built by ACCIONA and its partner Fletcher Construction under contract to the Northern Express Group (NX2) in New Zealand, has won the International Erosion Control Association (IECA) Environmental Excellence Award. This award, one of the most recognized in the industry, honors the innovation and outstanding achievement in the industry.
The IECA has recognized the project team's effort, not only for overcoming geographic and geological challenges and for meeting program milestones, but also for its high productivity in phases such as earthworks, as well as for its defense of the environment, especially of the waterways through the control of erosion and sediments.
The variable conditions of the soil and the need to carry out improvement works in the same, together with the complicated topography, have generated continuous challenges and have required the development of innovative forms of runoff management, since it has not been possible to implement traditional devices.
Thanks to its environmental commitment and the use of an Adaptive Monitoring Program, the team has achieved sediment yields that are far below what was predicted.
The Ara Tūhono – Pūhoi to Warkworthmotorway, which is being developed under the formula of public-private partnership (PPP), consists of an 18.5km four-lane extension to the Northern Motorway (State Highway 1), from the Johnstones Hills Tunnels to the north of Warkworth.
The contract was awarded by Waka Kotahi New Zealand Transport Agency to the NX2 group, in 2016 for a net amount of NZ $ 709.5 million, about €466.5 million. NX2 has contracted ACCIONA and its partner Fletcher Construction to build the motorway.
The motorway will comprise a four-lane dual carriageway (two lanes on each side) divided by a central median with a safety barrier. These measures will make it one of the safest motorways in New Zealand, with lower grades that will lead to safer driving for motorists while being more resilient to natural disasters and closures.
The project will also improve connectivity between the growth areas in the northern Rodney area and alleviate congestion in Warkworth by providing a bypass for through traffic, while increasing travel time consistency.