Perfect Saturday: ACCIONA's team had its best day ever in Saturday's Island X Prix, winning both qualifying rounds and the Grand Final
Incidents: A breakdown during Sunday's second qualifying prevented them from participating in the Final of the second round, although they will arrive in Chile's final test as the leader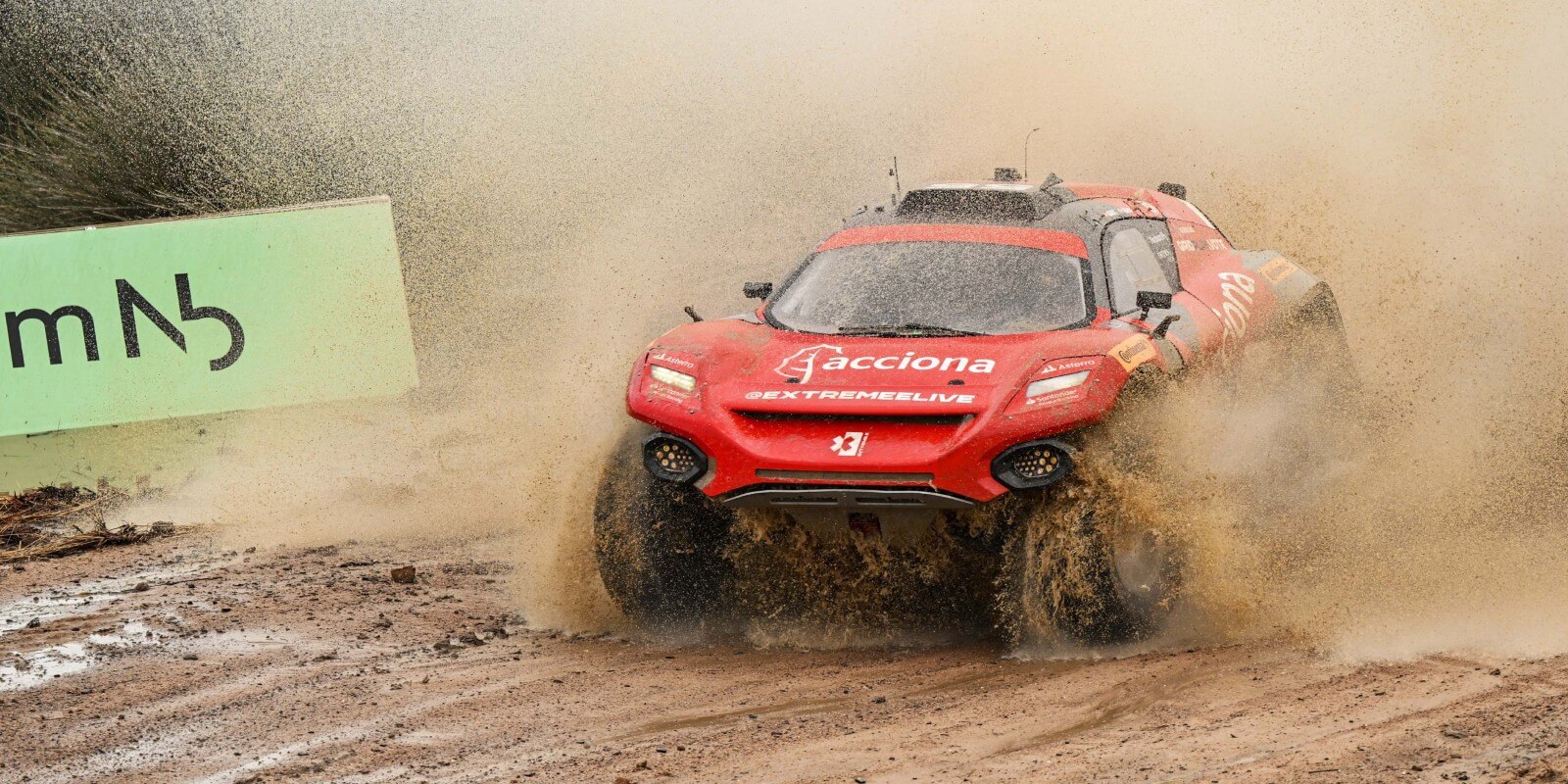 ACCIONA | SAINZ XE Team has achieved its goal of finishing the second Island X Prix in Sardinia as the leader and thus approaching the final round of the championship (Antofagasta, Chile) with intact chances to win the Extreme E 2023 title.
ACCIONA's team experienced two completely different rounds on the Italian island. On Saturday, they managed to complete a perfect day, being the fastest team in both qualifying heats and in the Grand Final. ACCIONA | SAINZ XE TEAM thus signed their best performance since the beginning of their journey in Extreme E. With this performance, they solidified their lead, increasing it to 18 points.
Sunday began with another triumph in the first qualifying, extending their streak to four first-place finishes. However, in the second round, a technical issue in the insulation caused water to enter the battery. The vehicle came to a halt on the track, with no chance to enter the final. In the Redemption Race, another technical failure, this time in the windshields, prevented ACCIONA | SAINZ XE TEAM from competing in the heat.
The outstanding performance on Saturday by Laia Sanz and Mattias Ekström allows ACCIONA | SAINZ XE Team to continue one more round as the leader of the Extreme E championship, although their lead has now been reduced to 3 points (139 compared to Rosberg X Racing's 136).
The Copper X Prix in Antofagasta, Chile, scheduled for December 2nd and 3rd, will mark the end of the championship and determine which team secures the final title of the Extreme E 2023 season.
 Beyond the sporting aspect, this second Island X Prix in Sardinia has brought spectators closer to an arid environment affected by high temperatures resulting from climate change, serving as a reflection of the consequences of extreme weather phenomena affecting the Mediterranean basin.