XXIII INTERNATIONAL CONGRESS ORP2023: This award recognizes the company's commitment to reducing work-related accidents based on the integration of a preventive culture throughout the whole value chain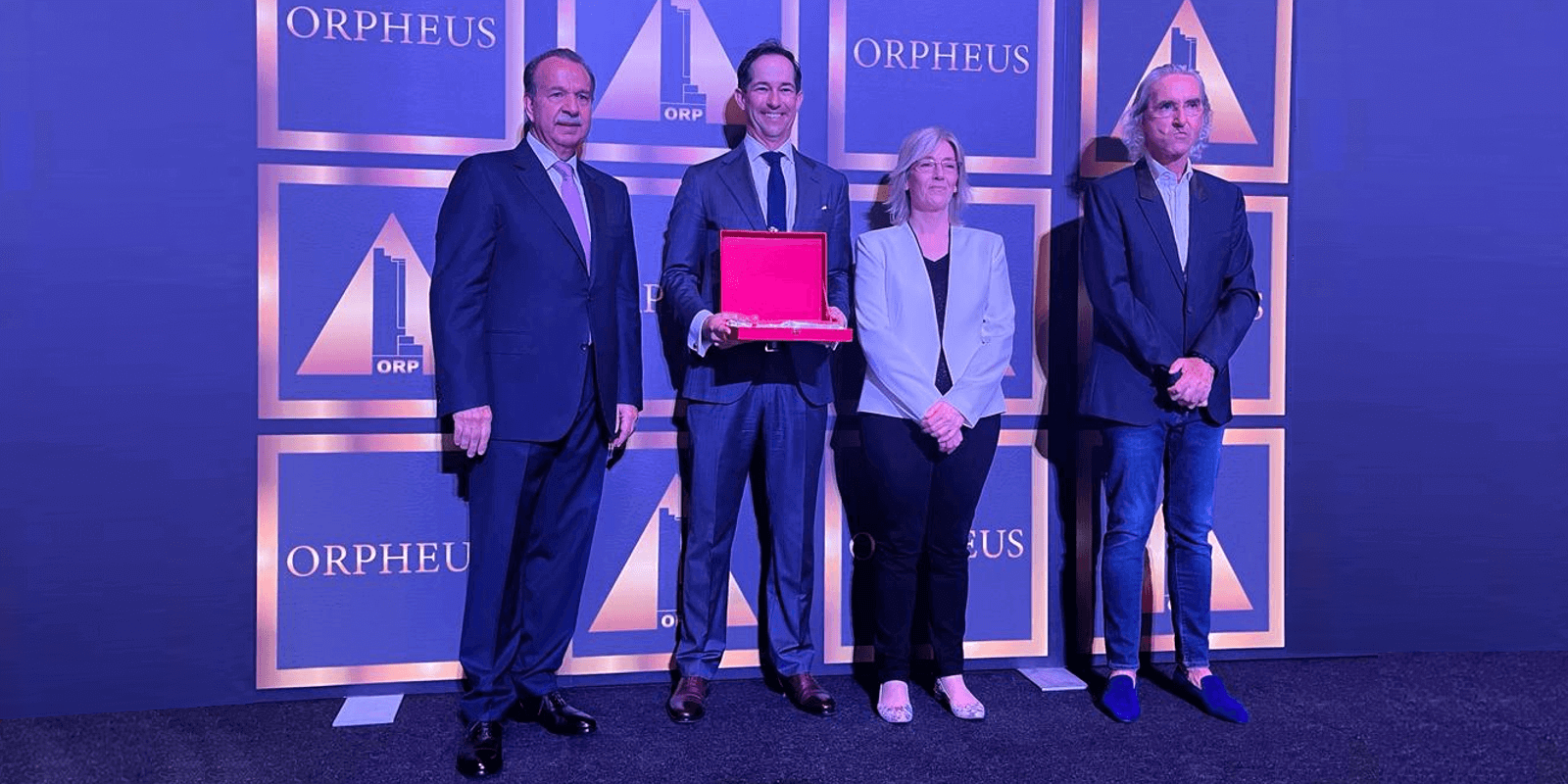 ACCIONA Energía received the "Recognition of Merit in Business Management" from the ORP International Foundation for its Think Safe preventative culture improvement program during a ceremony held at the Guggenheim Museum of Bilbao last night, within the framework of the ORP International Congress taking place from 26 to 28 of April.
The award was given as a recognition to the company's commitment to reducing work-related accidents by integrating a culture of prevention throughout the value chain. The Think Safe program sets the foundations for ACCIONA Energía's occupational risk prevention plan in all its projects and promotes safety, health, and well-being of the company's workers and subcontractors, actively promoting a risk-free working environment. Its scope is global, it is applied in all countries in which the company operates and it covers all its departments.
The year 2022 was the safest in ACCIONA Energía's history, with an Accident Frequency Rate of 0.39 for its own and subcontracted employees, which consolidates the downward trend in the accident rate in all its activities. The company has carried out more than 7,000 safety inspections and more than 3,000 safety and health training activities, as a part of its policy of promoting a culture of occupational risk prevention in the past year.
ACCIONA Energía has reduced its accident rate by 89% in the last 12 years and a 51% since the launch of the Think Safe program in 2018.
The ORP Business Awards were established eleven years ago with the aim of rewarding professionals and companies for their involvement, work, and results for the benefit of occupational risk prevention. They are part of the ORP Congress, a meeting point for prevention and a place to discuss the latest advances in ergonomics, safety, hygiene, occupational medicine, training, or, for example, psychosociology.