Charging points: its will make available over 2MW of renewable energy for the public.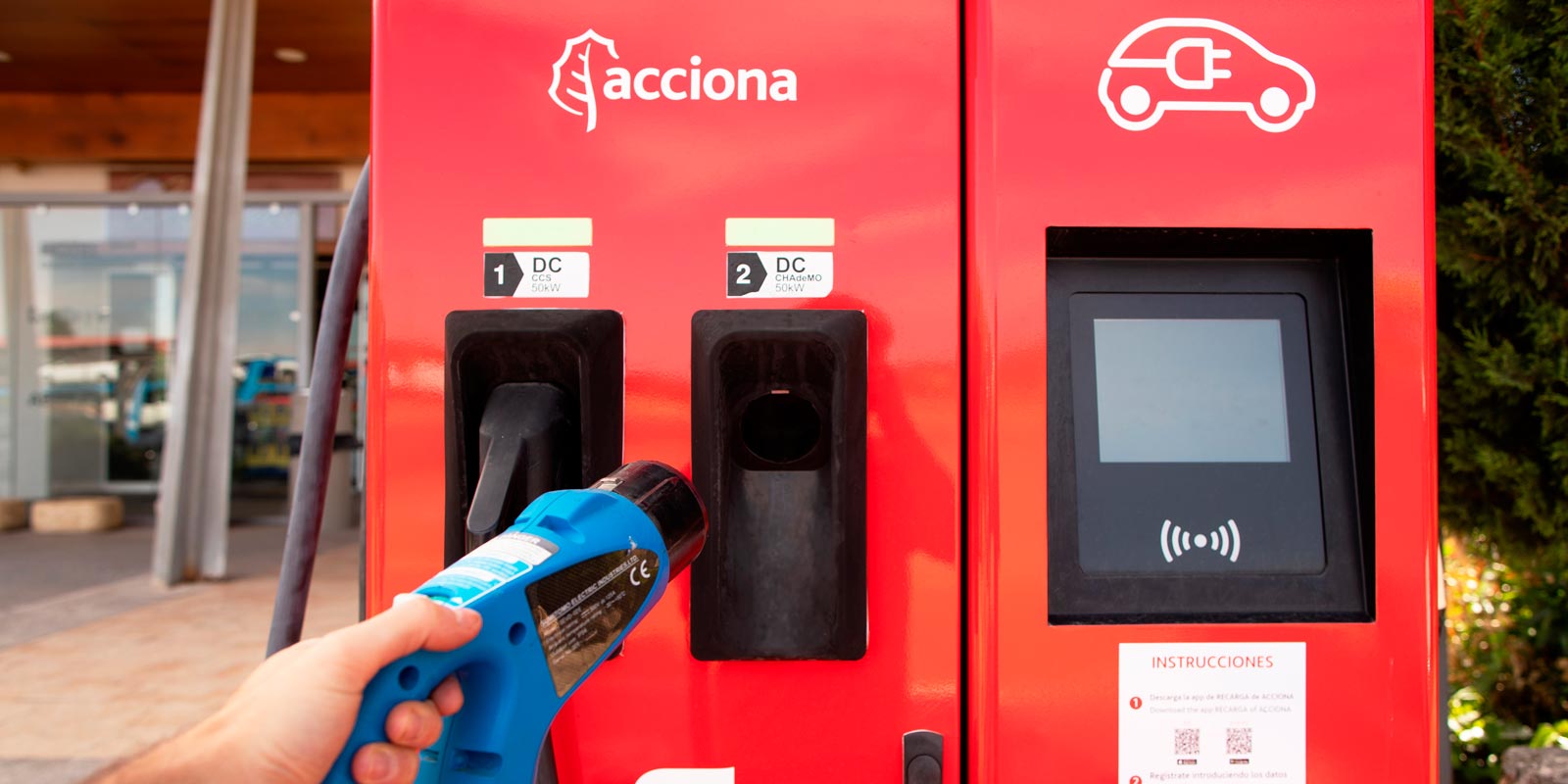 ACCIONA Energía has reached an agreement with commercial property management company Cushman & Wakefield to install 172 electric vehicle (EV) charging points across five shopping centres throughout Spain.
Installation of the charging points is already underway and will see units installed in the shopping centres of Urbil (Usúrbil, Guipúzcoa), Berceo (Logroño), Alcora Plaza (Alcorcón), Islazul (Madrid) and Guadaíra Park (Alcalá de Guadaira, Sevilla), all of them managed by Cushman & Wakerfield
The charging points will make available over 2MW of renewable energy for the public. The charging points will have regular speed chargers (22kW) and fast chargers (150kW, 120kW and 100kW), which will allow users to enjoy efficient and high-speed charging of their electric vehicles.
All energy provided will have a 100% renewable guarantees of origin and it will be tracked by ACCIONA Energía's traceability application GREENCHAIN®, a platform based on Blockchain technology that allows to track the renewable origin of the energy in real time.
This project helps support the decarbonization objectives of both companies and to advance on their strategies to support the deployment of electric mobility.
ACCIONA Energía entered the electric vehicle charging market at the end of 2021 with the development, operation, and maintenance of charging points located on the main interurban routes and in urban areas in Spain.