The plant will serve a population equivalent of 4,100 inhabitants in the district of Setúbal, in the Central-South region of the country.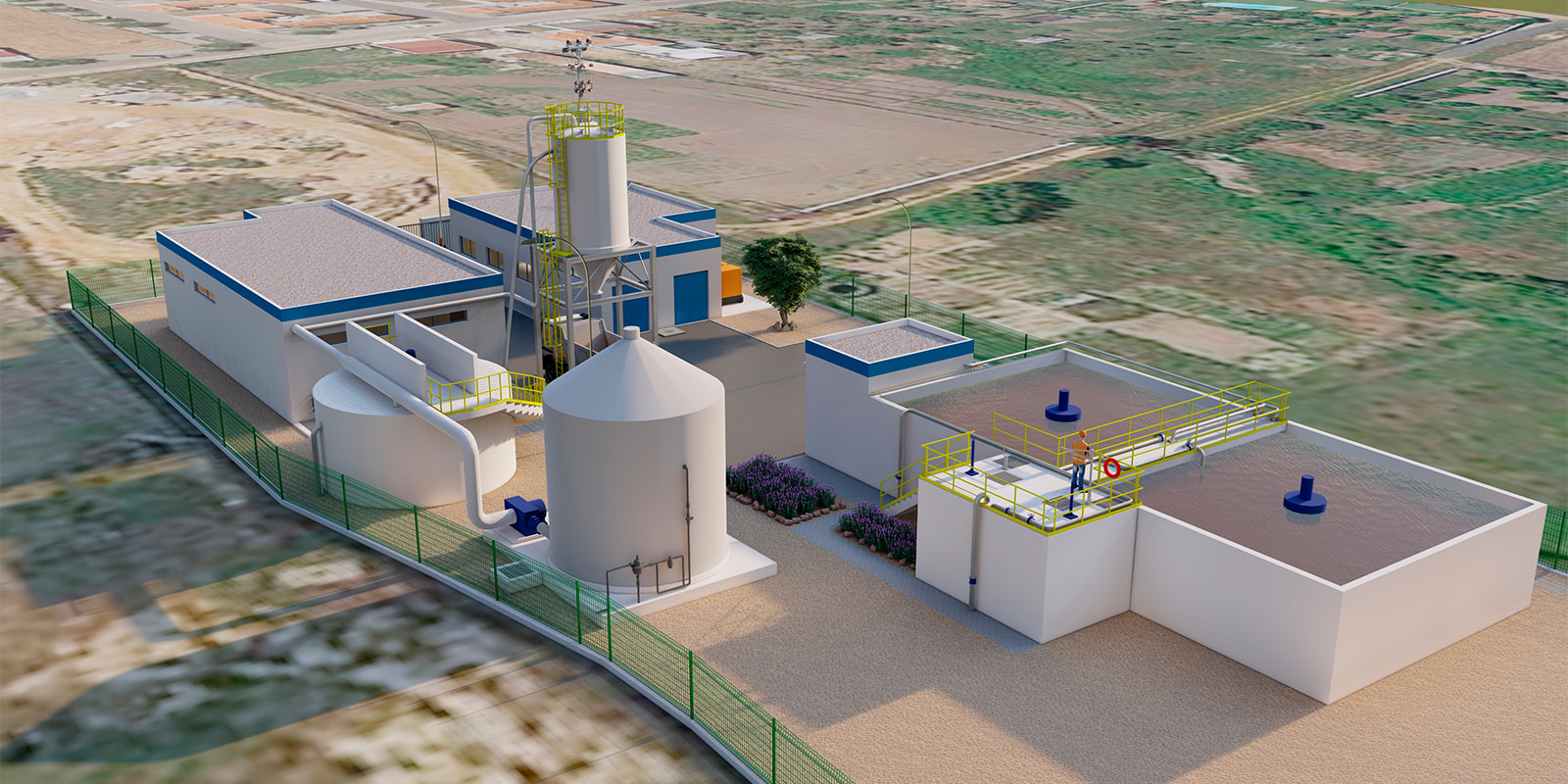 Águas Públicas do Alentejo has awarded ACCIONA the construction of the Ermidas do Sado wastewater treatment plant and its subsequent commissioning for a period of one year. The contract amounts to €3.1 million. The facility will serve a population equivalent to 4,100 people.
50% of the treated water is of industrial origin, eliminating pollutants from the water and returning it to the environment without causing a negative environmental impact.
The new plant will be located in the district of Setúbal, specifically on the site of the existing WWTP, but its construction will be carried out without interfering with its operation.
The facility contains a pioneering biological treatment line that includes pretreatment and a lamination tank, which reduces the surface area of the plant and, in turn, its visual and environmental impact. This is the first biological treatment of this kind that ACCIONA is using in Portugal. A system will also be installed to reduce odors using a high-performance biofilter.
ACCIONA has previously worked with Águas Públicas do Alentejo on other projects such as the Alcácer do Sal WWTP, the Monte da Rocha DWTP and more recently on the improvement and remodeling of the Alvito DWTP.
EXTENSIVE EXPERIENCE
Portugal was one of the first international markets for ACCIONA, which has developed there more than 70 projects including infrastructure works of all kinds, as well as wind and photovoltaic technology assets.
ACCIONA has participated in the construction of emblematic infrastructure works in the country, such as the Oriente Station, the Infante Don Henrique Bridge, the Olhão Marina and the Alqueva Dam. In the water sector, it has built more than thirty wastewater and drinking water treatment plants. For example, the Companheira Wastewater Treatment Plant (WWTP), in Portimão, or the Alcantarilha WWTP, both in the Algarve.