Growth: With these new developments, the company has promoted more than 450 sustainable homes on the coast of Cádiz.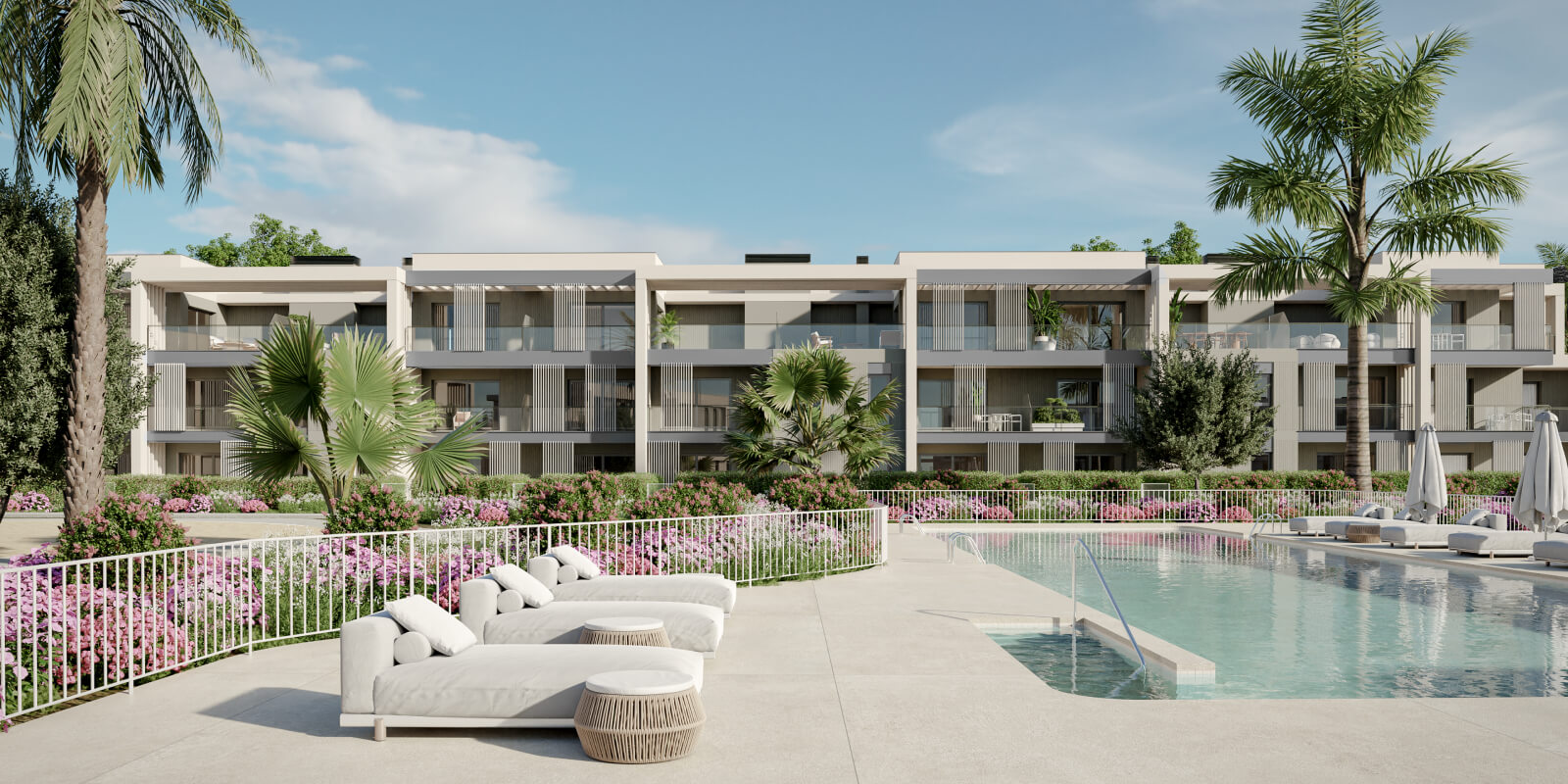 ACCIONA's real estate division will develop 283 new residential units in the Costa Ballena urbanization which, in addition to the 168 already built in the area, will boost the company's presence in the Andalusian real estate sector.
The homes will be distributed in two new developments, Natura Costa Ballena (123 homes) and Los Enebros (160 homes). Natura Costa Ballena consists of multi-family dwellings with two to four bedrooms and penthouses with two and three bedrooms; 74 of those units are already in a pre-commercialization process. The complex, located in the new area of Costa Ballena, opposite Las Tres Piedras beach, has been designed by the Sevillian firm Buró 4 Arquitectos. Construction will begin this summer, with delivery scheduled for the fourth quarter of 2024.
Los Enebros, to begin construction by the end of this year, is a residential complex laid out in blocks spaced in the style of villas between natural garden areas, consisting of three-story buildings that integrate ground floor homes with private gardens and penthouses with terraces. The project has been designed by Bakpak Architects, a studio recognized with the Andalusian Architecture Award in 2022.
All ACCIONA's new real estate developments have been conceived under the "Living Spaces" concept, which integrates sustainable and efficient housing, with high architectural standards and carefully designed interiors and landscaping, that seeks to have the least ecological impact on the environment. The properties will be delivered with the BREEAM® international sustainable construction certification, a guarantee of compliance with a series of standards related to energy efficiency (by promoting the use of renewable energy), savings in water consumption and lower CO2 emissions during the construction process and use of the homes.
ACCIONA recently developed a 168-unit project in Costa Ballena, a BREEAM® certified residential complex with more than 25,000 m2 of gardens. The complex is currently marketing its third phase, consisting of the last 52 homes, which will be handed this year.
NEW DESTINATION
ACCIONA is also developing a new unique and sustainable destination in Puerto Santamaría, in the Vistahermosa area, which will include a residential area, branded apartments and a hotel that will be operated by a leading international brand. The residential complex is well under construction, with more than 70% sold, and its delivery is scheduled for the first half of 2024. The hotel aims to create a '365 days a year' destination and be very attractive to the international public.
ACCIONA maintains its historical presence through successful projects in the Andalusian real estate market, with a special focus on the provinces of Seville, Málaga and Cádiz. Thus, in addition to the projects on the coast of Cádiz, it is currently developing 206 multi-family and single-family homes in Marbella and Casares (Málaga).