Work will start on July 14, involving the construction of ten football pitches, a series of installations, other nearby facilities and a car park for 1,000 vehicles.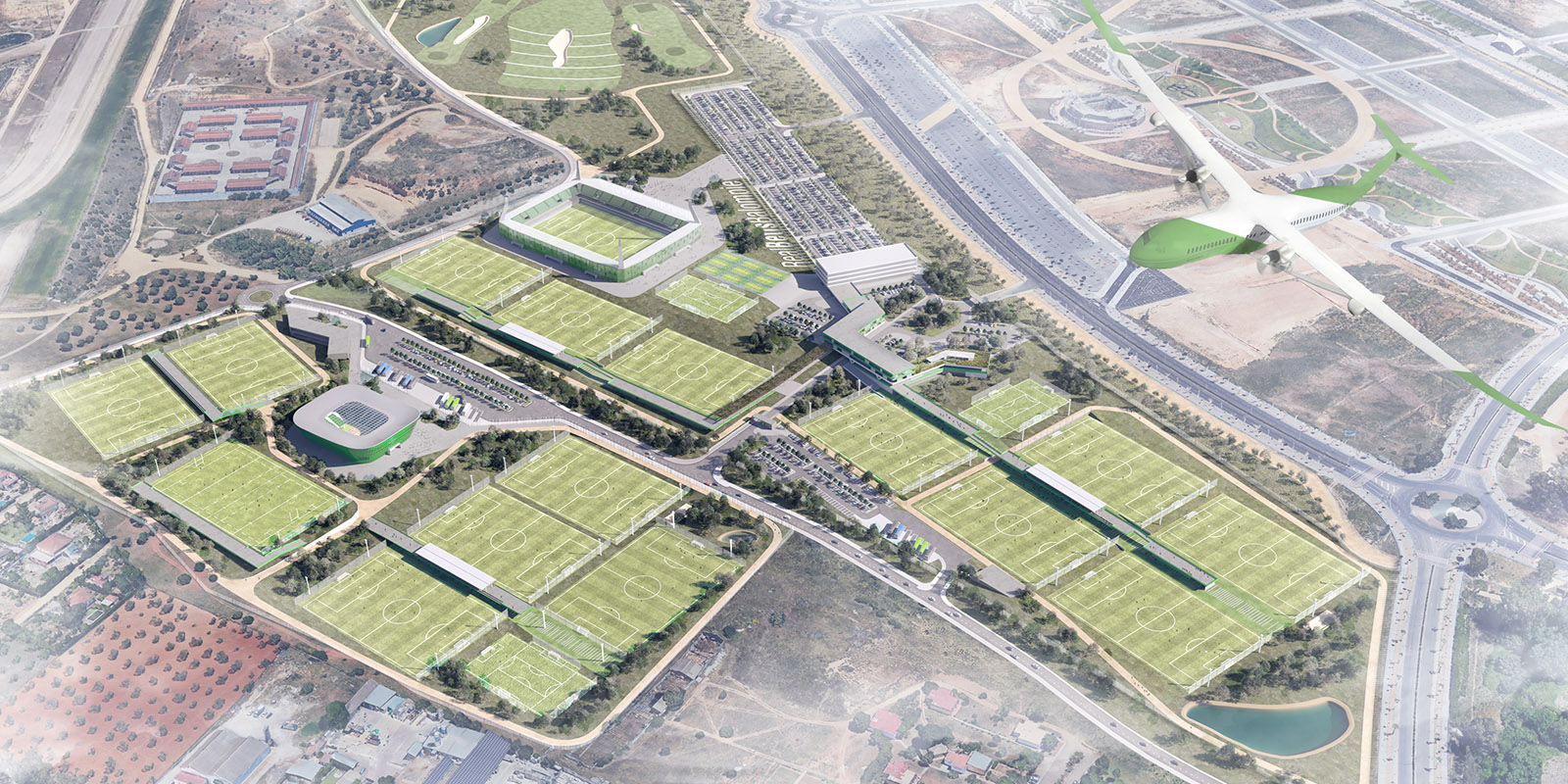 ACCIONA will build the new Sports City of the Spanish football club Real Betis Balompié in Dos Hermanas (Seville). Construction work will begin on July 14.
An initial phase involves the building of five 11-a-side grass pitches, three 11-a-side artificial pitches, two 7-a-side pitches and 2 specific areas for goalkeeper training. Another unit will house the dressing rooms, a multi-purpose building for offices, a gym, the medical service and meeting rooms and another building will be constructed for access control and maintenance, plus a car park for 1,000 vehicles and other nearby facilities, as well as the general urbanisation of the area.
This Sports City will be a pioneer in terms of sustainability, as stated in the club's Forever Green project. Careful attention has been paid to bioclimatic design, natural ventilation, efficient systems to reduce energy consumption, the re-use of water, the use of renewable energies, integrated landscaping and low maintenance, among other factors.
ACCIONA has extensive experience in the construction of a wide range of sports facilities, such as the new San Mamés Stadium for Athletic Bilbao or the new sports city of Club Deportivo Tenerife.