ACCIONA is using the new 360° audiovisual format for demonstrating its tunnel project at the Chuquicamata mine in Chile.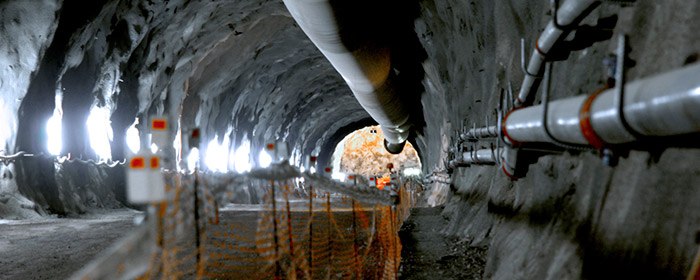 Through five videos shot in different locations on the site, the Company is seeking to give those interested a closer view of the works using the new technology. 360° videos of tunnel boring, installing the membrane and a trip inside one of the tunnels, among others, are now available on ACCIONA's corporate YouTube channel (using  Chrome). 
This innovation is possible thanks to the advance in YouTube allowing 360° videos and the conviction of a company such as ACCIONA. We are constantly seeking new solutions, both in the development of our activities and ways to communicate them.
Subscribe to the ACCIONA channel on YouTube
About the Chuquicamata tunnels
The project consists of two parallel air injection tunnels 4.375 km and 4.32 km in length, which form part of a group of five ventilation tunnels that will serve the underground operations at the Chuquicamata mine 215 km northeast of Antofagasta, in Chile's Region II.