World Bee Day reminds us of the important role of pollinators in food security, the conservation of biodiversity and boosting local economies.
The project allocates around one million euros to create more than 100 jobs, 18 agricultural cooperatives, a storage facility and a bottling plant.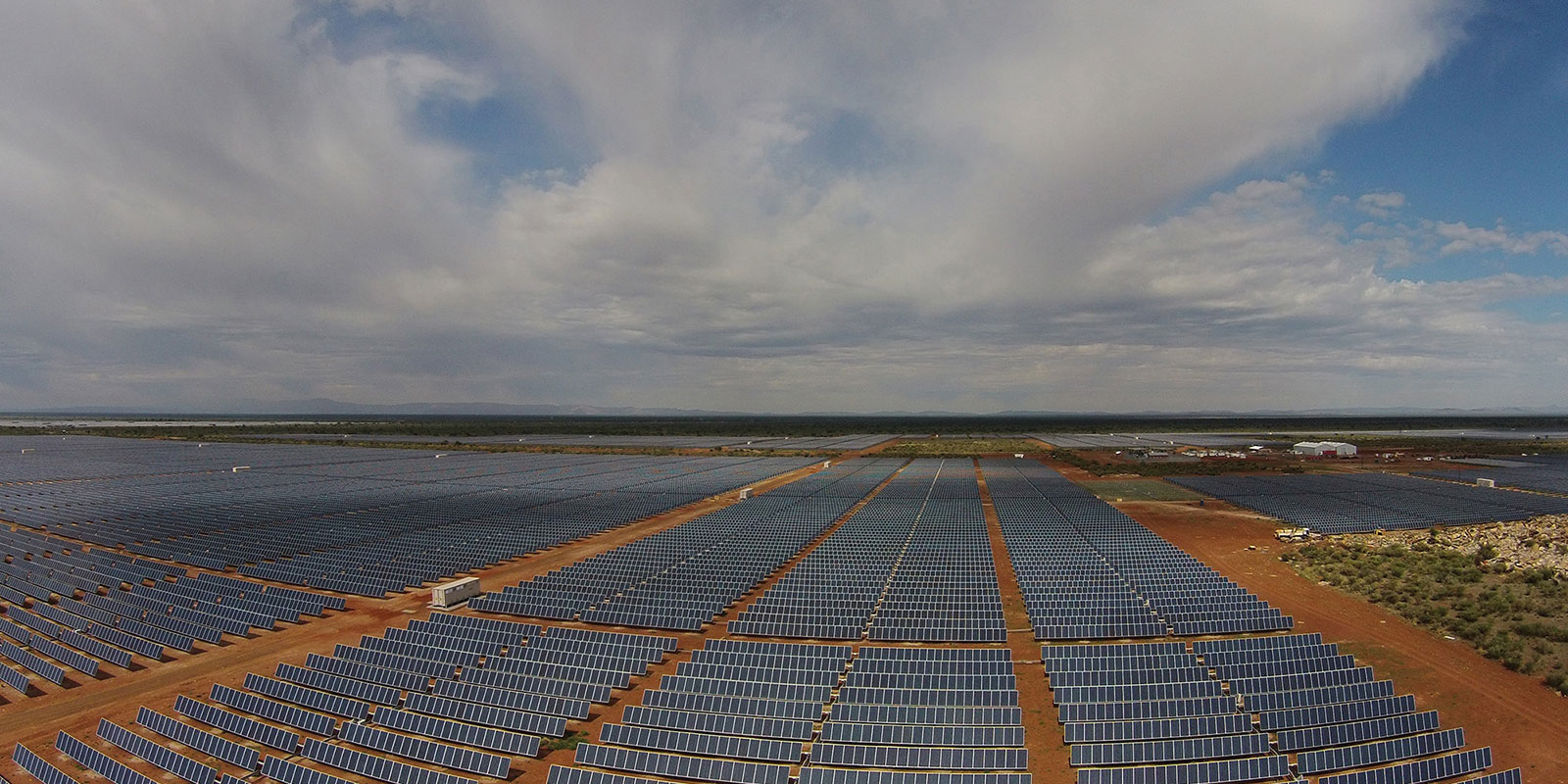 Did you know that 75% of the world's food crops depend, to a greater or lesser extent, on pollination? However, pollinators not only make a direct contribution to food security, they are also essential for the conservation of biodiversity. The United Nations has declared May 20th World Bee Day to raise awareness about the vital role of these species.
Aware of this, and of the key role of pollinators as re-activators of local economies, ACCIONA's Energy Division has just set up a business development programme in South Africa called Northern Cape Honey Farmer Incubator. It sets out to contribute to the sustainable development of disadvantaged local communities located near the Sishen photovoltaic plant, encouraging entrepreneurial efforts to start profitable honey production.
The project aims to create 105 new jobs, 18 agricultural cooperatives, a storage facility and a bottling plant. The expected income for the local economy from the sale of honey is estimated at 15 million Rand per year (around one million euros). The Sishen photovoltaic plant will invest in this project for two or three years until it becomes self-supporting.
Participants in the project will take training courses before starting beekeeping activities. This will give them the know-how, skills and experience required to operate their own honey production units. The training course, given by expert honey producers, will be 70% practice and 30% theory.  The idea is that each agricultural cooperative would consist of a SME with five people and 200 beehives, generating income of around 480,000 Rand per year (around 30,000 euros).
This project is a contribution by ACCIONA's Energy Division to the company's commitment to social investment through boosting the local economy of communities located near its facilities, improving people's well-being through the training of entrepreneurs to help them achieve their goals and contributing to the conservation of bees, those great pollinators that play a key role in the ecosystem and in our ability to feed ourselves.