ACCIONA recently received the authorisation to begin the work, which was officially inaugurated with the first pile driving ceremony, attended by Infrastructure Minister Andrzej Adamczyk and other leading figures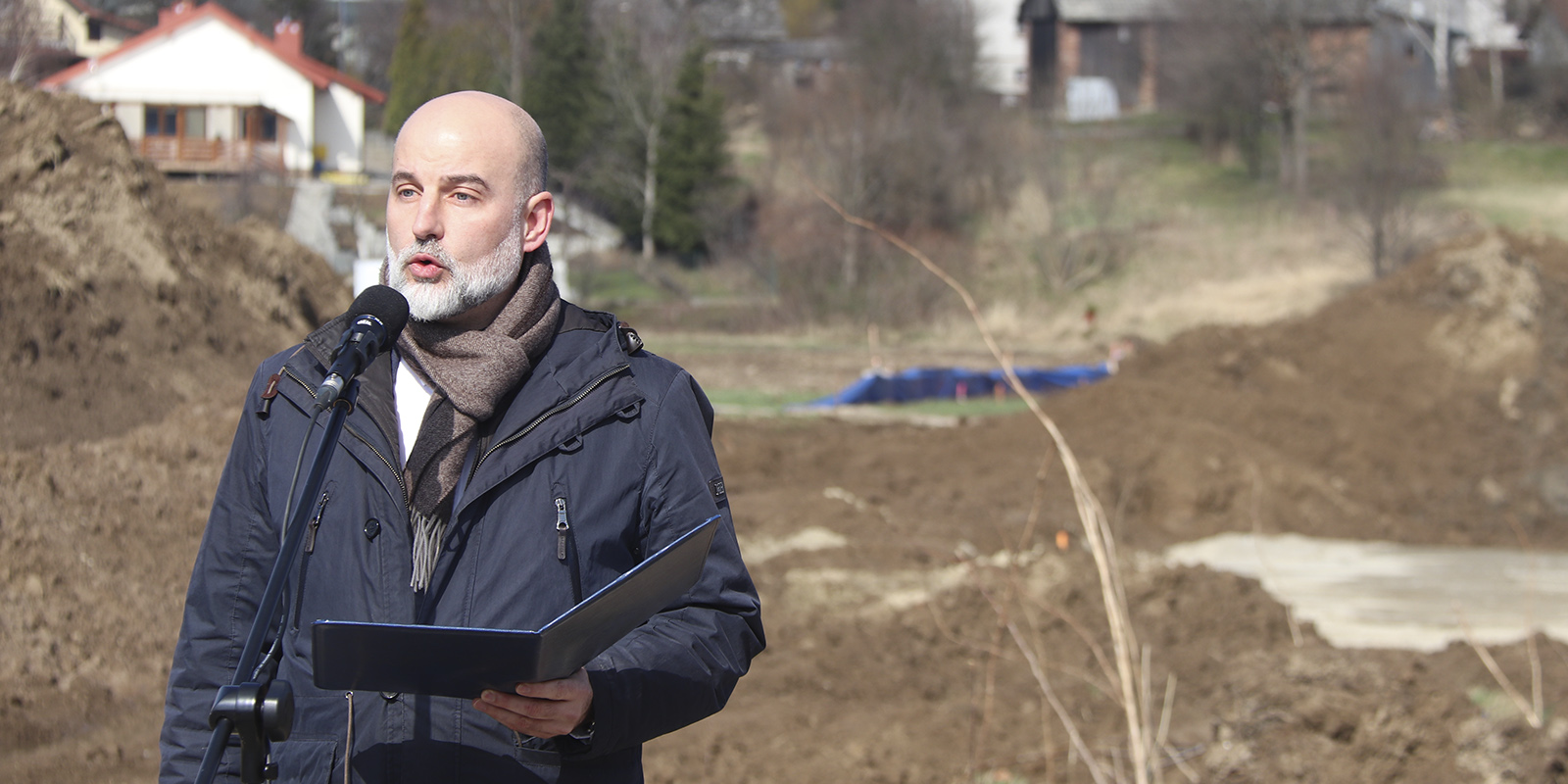 The first pile driving ceremony took place on April 4 to officially inaugurate the construction work on the S19 highway between Rzeszów Południe and Babica that ACCIONA will carry out in Poland.
The ceremony was attended, among others, by Infrastructure Minister Andrzej Adamczyk, Infrastructure Deputy Minister Rafał Weber and the Governor of the province of Podkarpacie, together with representatives from ACCIONA.
The project consists of the construction of 10.3 kilometres of road with a dual carriageway section (two lanes in each direction). The project design also includes a 2.2-kilometre-long double tunnel that will be built using a tunnelling machine with a diameter of more than 15 metres that will work at a maximum depth of 100 metres. As a result, the S19 will be the highway with the longest tunnel built in Poland created by a tunnelling machine.
As part of the project, ACCIONA will also build six overpasses, a collision-free junction over the railway line along the N-19 road and an animal crossing. The project also includes the construction of two technical buildings, two heliports for the Polish Medical Air Rescue service and a Tunnel Management Centre to ensure their correct operation, guaranteeing user safety to the maximum.
The main aim of this new road section is to improve existing traffic flows between places located along the present DK19. Thanks to the project, journey times will be shortened along the north-south axis in Poland and road safety on these roads will be improved in the process.
The S19 highway is part of the Vía Carpathia international route, which will have a total length across Poland of 700 kilometres. Its ultimate aim is to connect the north and south of Europe.