The Lilla tunnel in Tarragona is a 1.4 km double tunnel excavated using conventional methods.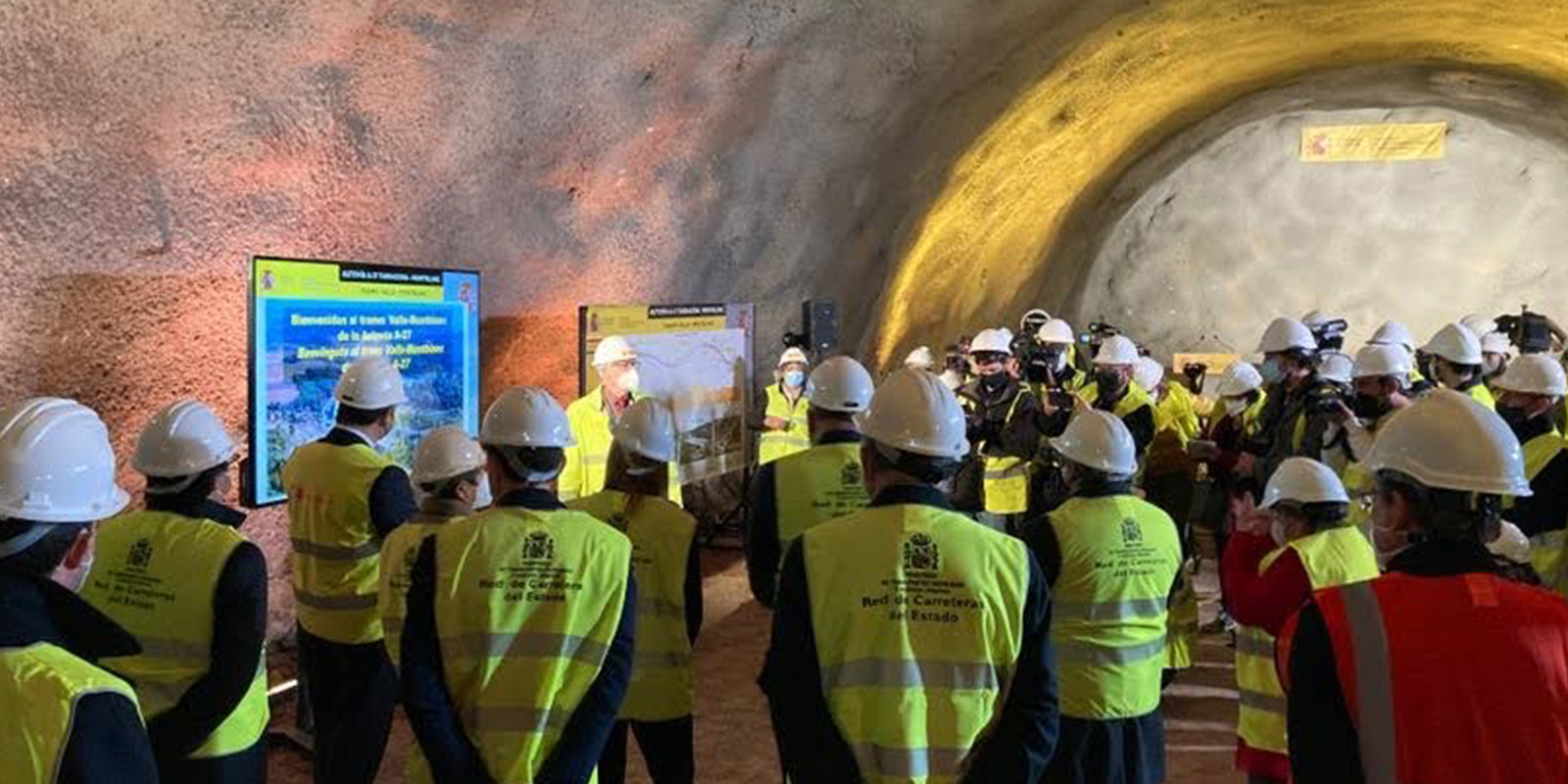 On 4 March, the Minister of Transport, Mobility and Urban Agenda, José Luis Ábalos, attended the breakthrough event of the Lilla tunnel on the A27 Valls-Montblanc highway in Tarragona. This milestone marks the end of the excavation works, which have been carried out using conventional mechanical, drilling and blasting excavation methods.
The tunnel consists of two 1.4 km tubes, connected by seven galleries every 200 metres, six of which are for pedestrians and one is for emergency vehicles. Each tube houses a separate road with two 3.5 metre lanes.
Breakthrough - Lilla tunnel on the A27 Valls-Montblanc highway
ACCIONA was awarded the contract to construct the 5 km bypass between Valls and Montblanc, worth more than €133 million, by the Ministry of Transport.
In addition to drilling the tunnel, the project consists of the earthworks and construction of the different road structures, which includes two viaducts of 100 and 180 metres, two overpasses and two underpasses, a new interchange with the N-240 in Lilla (Montblanc), various drainage works and a new junction with the existing A-27 highway in the municipality of Valls, as well as laying the road surfaces.
The project is currently 66% complete and this section of the A-27 is due to open to the public in early 2023.
The visit was also attended by other dignitaries such as the Director General of the Ministry of Transport, Mobility and Urban Agenda, the government delegate, the Secretary of Infrastructure and Mobility of the regional government of Catalonia, the Mayoress of Valls and the Mayor of Montblanc, as well as various representatives from ACCIONA.