ACCIONA started work on the project in 2015. The new express line between Ski and Oslo has reduced the journey time to just 11 minutes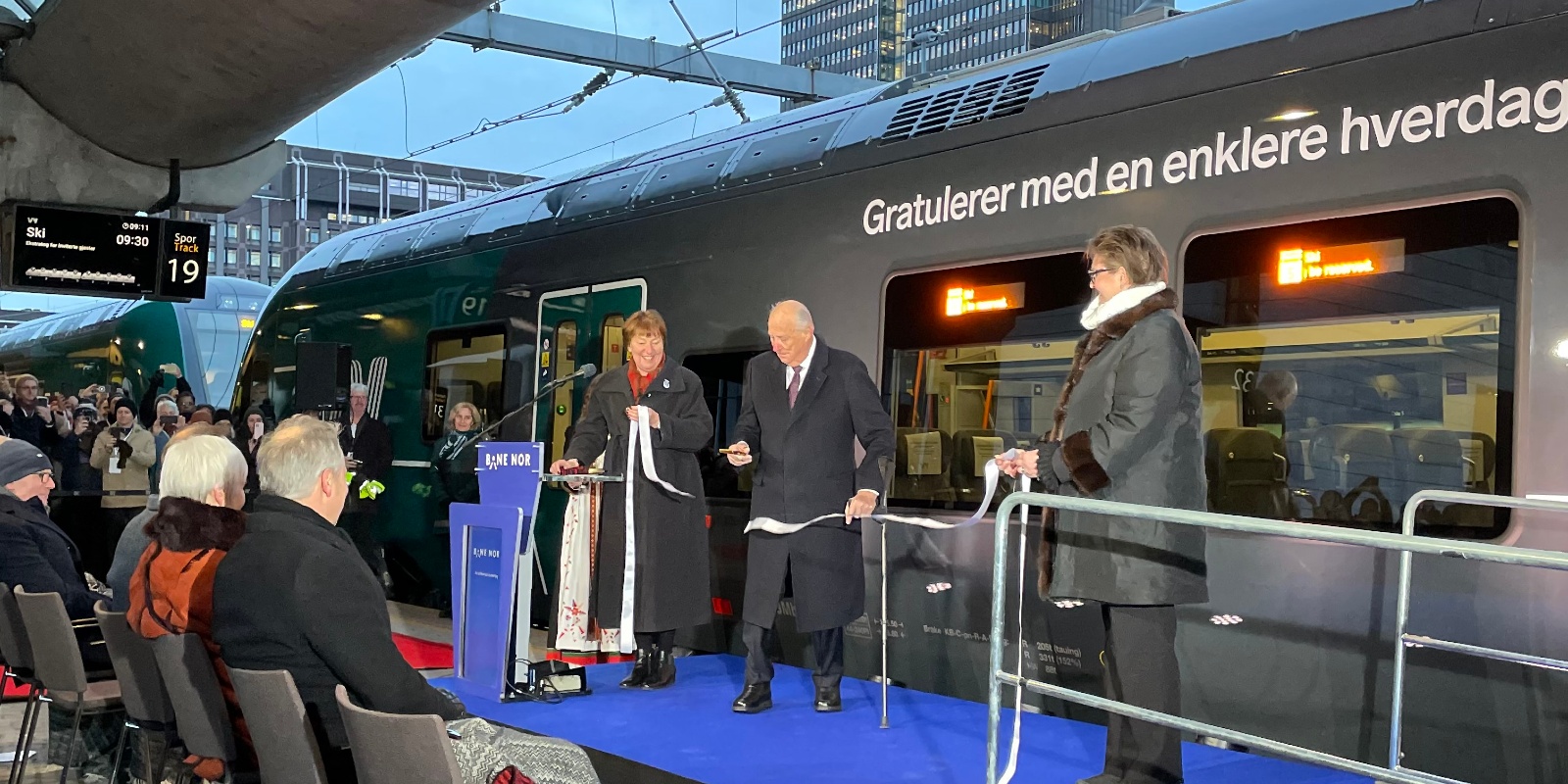 On December 12th King Harald V of Norway officially inaugurated the Follo Line project, on which ACCIONA has worked with its partner Ghella since 2015.
The joint venture involving ACCIONA has carried out the construction of two twin high-speed tunnels with a length of 19.5 kilometres and a diameter of 8.8 metres to link the cities of Oslo and Ski in 11 minutes, i.e. twice as fast as before.
During the ceremony, the King was accompanied by Crown Prince Haakon, Prime Minister Jonas Gahr Støre, Transport Minister Jon-Ivar Nygår, the Mayoress of Oslo Marianne Borgen and the Mayoress of Nordre Follo Hanne Opdan. ACCIONA was represented by Company President and CEO Jose Manuel Entrecanales and the CEO of the Infrastructure Division Luis Castilla, among others.
They all thanked all the parties involved in the project for the work done, and also the local residents for their understanding during the construction period.
The ceremony ended with the attendees travelling in the first train to cover the new Follo Line.
The Project
The construction of the high-speed railway tunnels on the Follo Line is considered the biggest transport project developed in Norway to date. The line is part of the Inter-urban Development Plan for south-east Oslo, which sets out to improve and drive the country's transport infrastructures.
The project, awarded to the ACCIONA-Ghella joint venture in 2015, has been executed using four double-shield tunnel boring machines (TBMs), making it one of the first large-diameter projects carried out with tunnel boring machines in the country.