This building, constructed by ACCIONA and its partners, features an innovative façade, made of photovoltaic glass that produces 20% of the energy it consumes.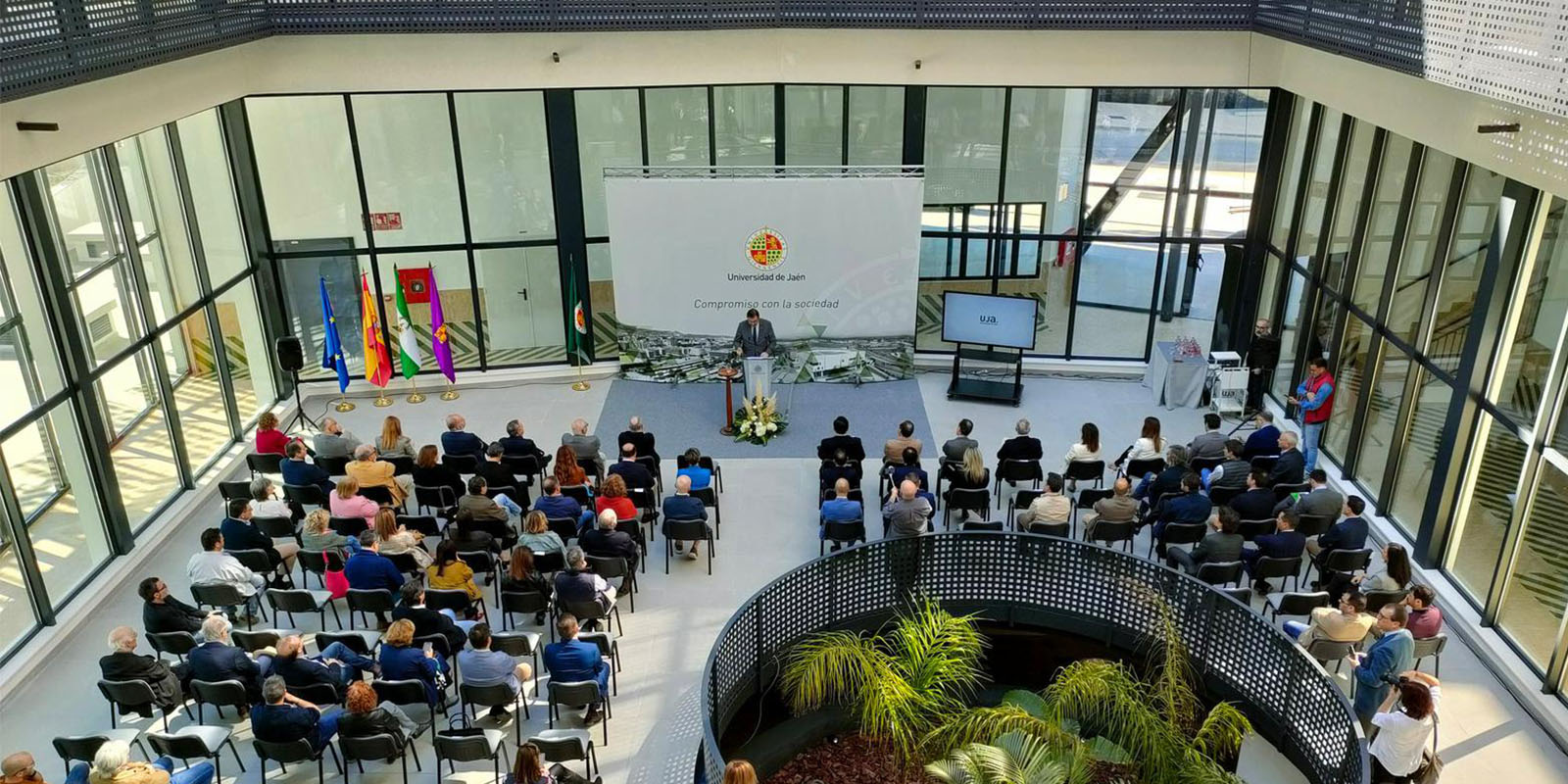 On March 22, José Carlos Gómez, the Regional Government of Andalusia's Minister for Universities, Research and Innovation, attended the inauguration of the University of Jaén's (UJA) new Technology Building, located on  "Las Lagunillas" campus.
The building has a surface area of more than 11,500 m2, with 22 classrooms and a capacity for 2,000 people. The building stands out for its innovative façade made of photovoltaic glass, which produces 20% of the energy it consumes.
The building consists of two distinct elements. First, the five-storey classroom building forms the main volume. The second is an exposed reinforced concrete cantilever element that acts as a connecting core, communicating the general stairways and elevator accesses, while also serving to house the installations.
The project had a budget of over 8 million euros. To carry out the work, ACCIONA and its partners used a construction system that allowed a large part of the work to be carried out in dry construction.  This construction technique has allowed this construction to be carried out with prefabricated elements in shorter execution times, joined together by fixings without hydraulic binders, speeding up the construction work of this energetically sustainable building in space and time.
The construction of this building is part of the policy of supporting key infrastructures for the development of cutting-edge research, as well as for the promotion of innovation and technological transition in productive activities that are essential for the community.