After seven years' work on the project, the 25 energy distribution centres installed in the tunnels have been powered up.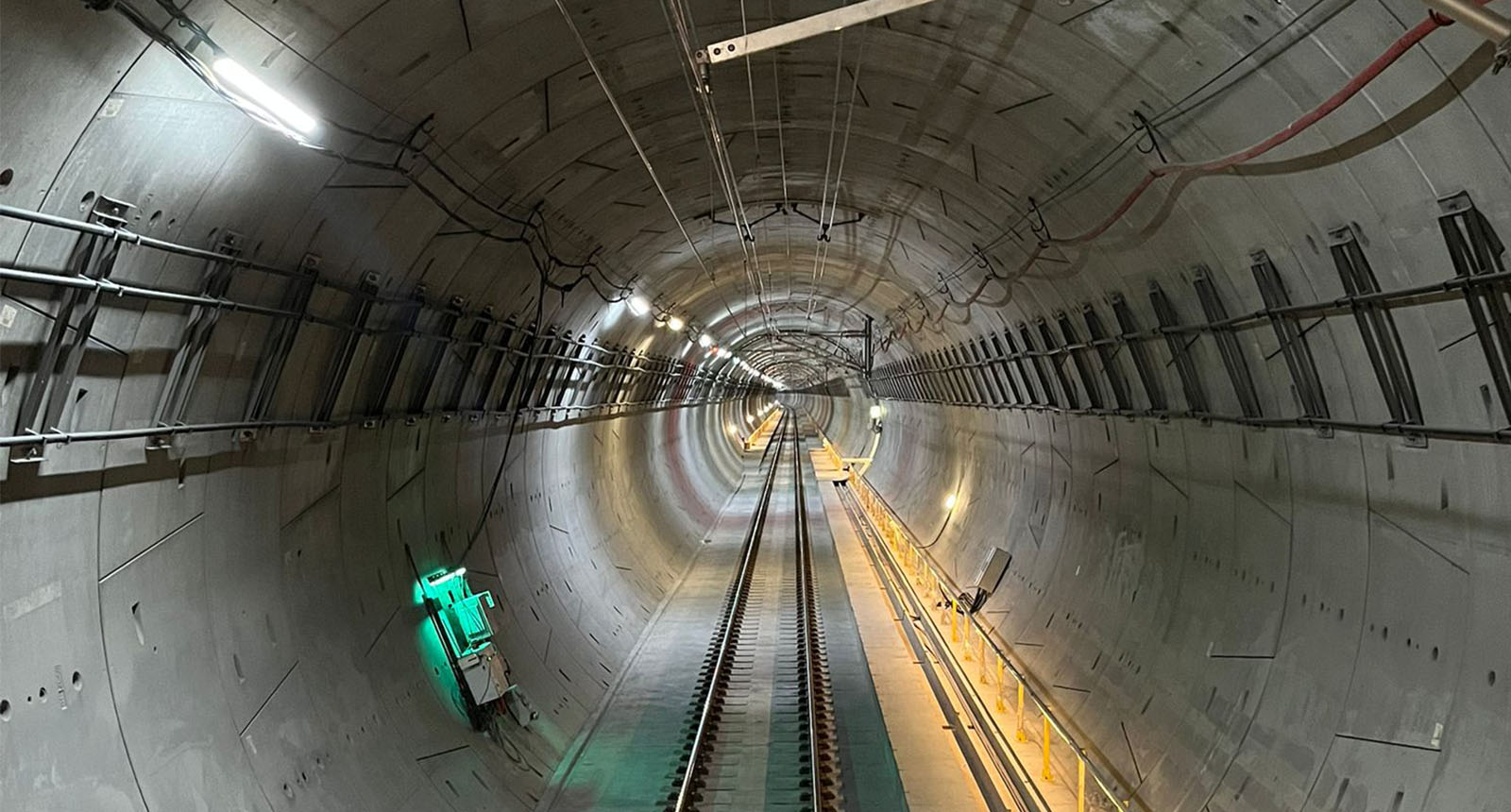 Last 23 March ACCIONA and Ghella (AGJV) -together with their client Bane NOR- started the energization of the electric power supply system in the railway tunnels of the Follo Line the joint venture is building in Norway. The powering up processing was completed in one week.
This milestone was reached seven years after the signature of the contract for the construction of two twin tunnels −19 kilometres long and 8.8 metres wide− linking the cities of Oslo and Ski.
The energization of the system involves the powering up of 25 energy distribution centres located in the two tunnels.
The tunnel part of the Follo Line is not completed, but thanks to this achievement, the joint venture led by ACCIONA and its client will continue with the preparation of the tunnels to entry into service. The close cooperation between the participants in the project −consisting of AGJV, Bane NOR and the subcontractors involved in the project− has been a key factor in achieving this major milestone.
The project
The construction of the high-speed Follo Line tunnels is the biggest transport project developed in Norway to date. It is part of the inter-city network development plan for south-east Oslo, and is aimed at improving and driving the country's transport infrastructure.
The project, awarded to the ACCIONA-Ghella joint venture in 2015, has been carried out with four Tunnel Boring Machines (TBMs), a feature that has also made it one of the first large-diameter tunnel projects in the country.