The company has provided this service since 2018. The new contract is for four years for approximately €9.7 million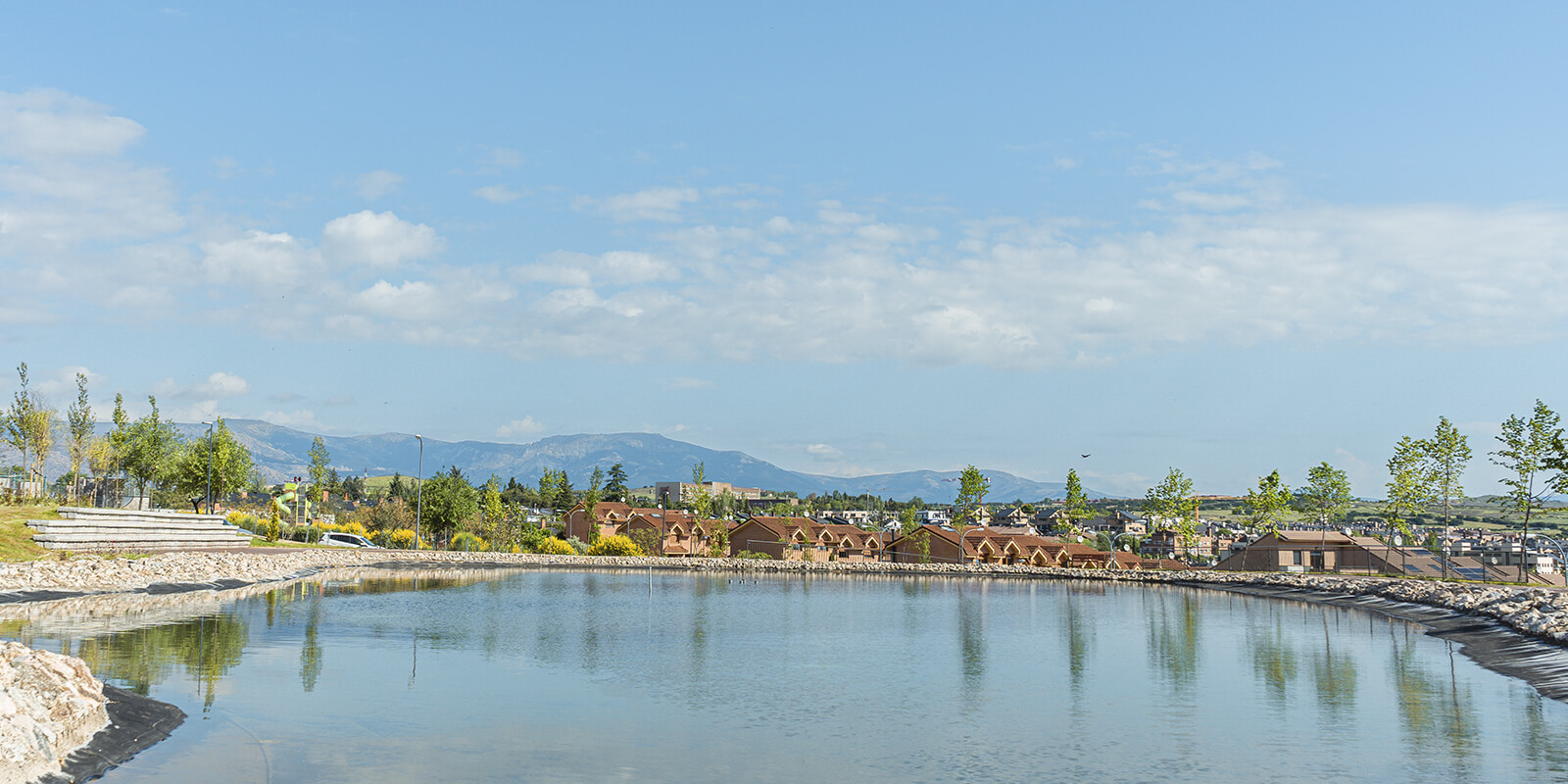 Colmenar Viejo Town Council has once again entrusted ACCIONA with the maintenance of the parks, gardens, green spaces and trees in the locality near Madrid. The new contract also includes the maintenance and control of security in children's playground area and of the street furniture located in these spaces.
Colmenar Viejo is currently undergoing a process of major urban expansion, representing an increase in green areas, the variety of tree species and facilities in parks and gardens. In the light of the new needs of the town, the service includes an increase in the workforce to cover conservation tasks and the intensification of park cleaning at the busiest time of the year, with morning and afternoon shifts being worked.
In taking on this new phase, ACCIONA will carry out a comprehensive renewal of the machinery used and will assign greater resources to the work, with its fleet including environment-friendly electric vehicles powered by CNG and LPG. The company will also incorporate high-performance machinery to carry out tasks such as mowing grass and clearing or cleaning sandpits in children's playgrounds, as well as using more ergonomic machinery for pruning and cutting bushes, generally improving the efficiency of the service in the process.
As part of the management of the service, a periodic assessment of trees alongside roads will be made. This will be of great help for the geo-referenced inventory the company already uses. ACCIONA also plans to implement a series of measures to foster biodiversity in special protection areas and install nest boxes for insectivorous birds.
ACCIONA'S WORK IN COLMENAR VIEJO
The renewal of the service in Colmenar Viejo reaffirms the trust placed in ACCIONA by the Town Council after four years' work in which the maintenance of green spaces has been carried out as well as projects to improve and create new spaces. We would highlight the 'Park of the Heroes', which has become an authentic reference point in the locality and is highly appreciated by local residents.
Furthermore, towards the end of 2021 ACCIONA was awarded the road cleaning and garbage collection service in Colmenar Viejo, consolidating it as one of the main municipalities in the region of Madrid in which ACCIONA provides urban services. Other towns where the company has a strong presence are Alcobendas, Coslada or Madrid Centre, as well as cities elsewhere in Spain where it provides environmental services such as Pamplona, Palma de Mallorca or Vigo.