ACCIONA has received one of the three awards given by the IDA at its annual congress, in recognition of the company's commitment to meeting ESG standards.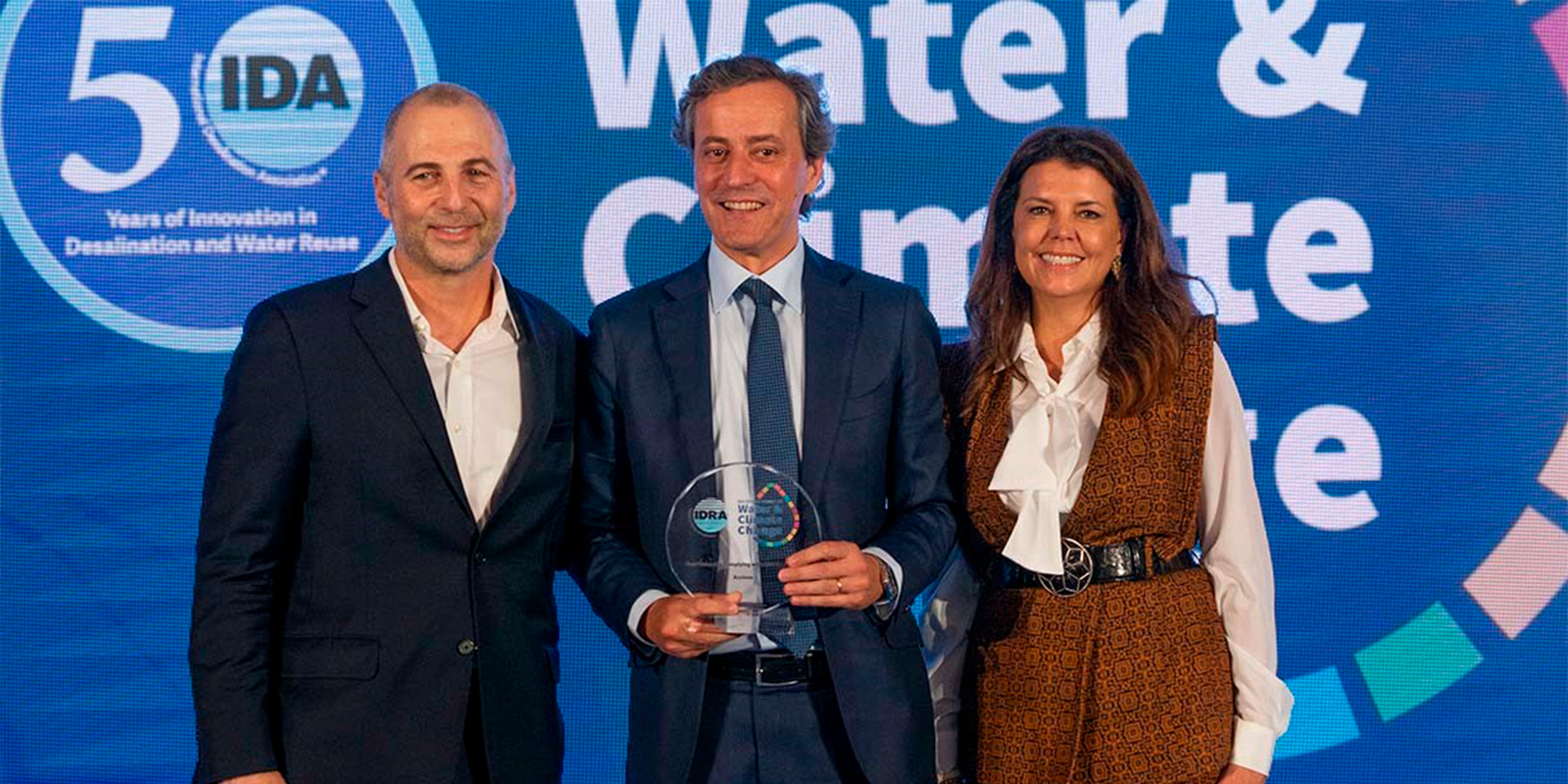 The International Desalination Association (IDA) Congress took place in Seville from 15 to 18 October this year, focusing on Water and Climate Change and coinciding with the celebration of the association's 50th anniversary.
This year, the IDA AWARDS were presented for the first time. They recognise the efforts of sector companies and organizations that strive to innovate and meet the growing demand for clean water, and to recognise the range of tools required to address water scarcity. The ultimate aim is to ensure a future in which clean water and sanitation are universal.
This year, ACCIONA received an award as the Best Company Complying with ESG Standards, thanks to the implementation of sustainable and innovative technology to treat urban water and implement best practices to guarantee water supplies in compliance with SDG6 of the United Nations.
ACCIONA develops solutions that promote systematic and regenerative change in the lives of people and communities. The opportunities are strategically based on the 17 Goals of the UN 2030 Agenda, with a particular focus on developing solutions to decarbonise the economy and facilitate access to water and resilient infrastructure in the process of adaptation to climate change.
Through its Sustainability Master Plan, the company guides its ESG strategy and develops the main tools needed to address the main transformation challenge: putting people at the centre, generating a positive effect on the planet, integrating regenerative solutions into our portfolio, and leading change.