Bridge foundation works for the new cable-stayed bridge will continue in-river and on land throughout 2021.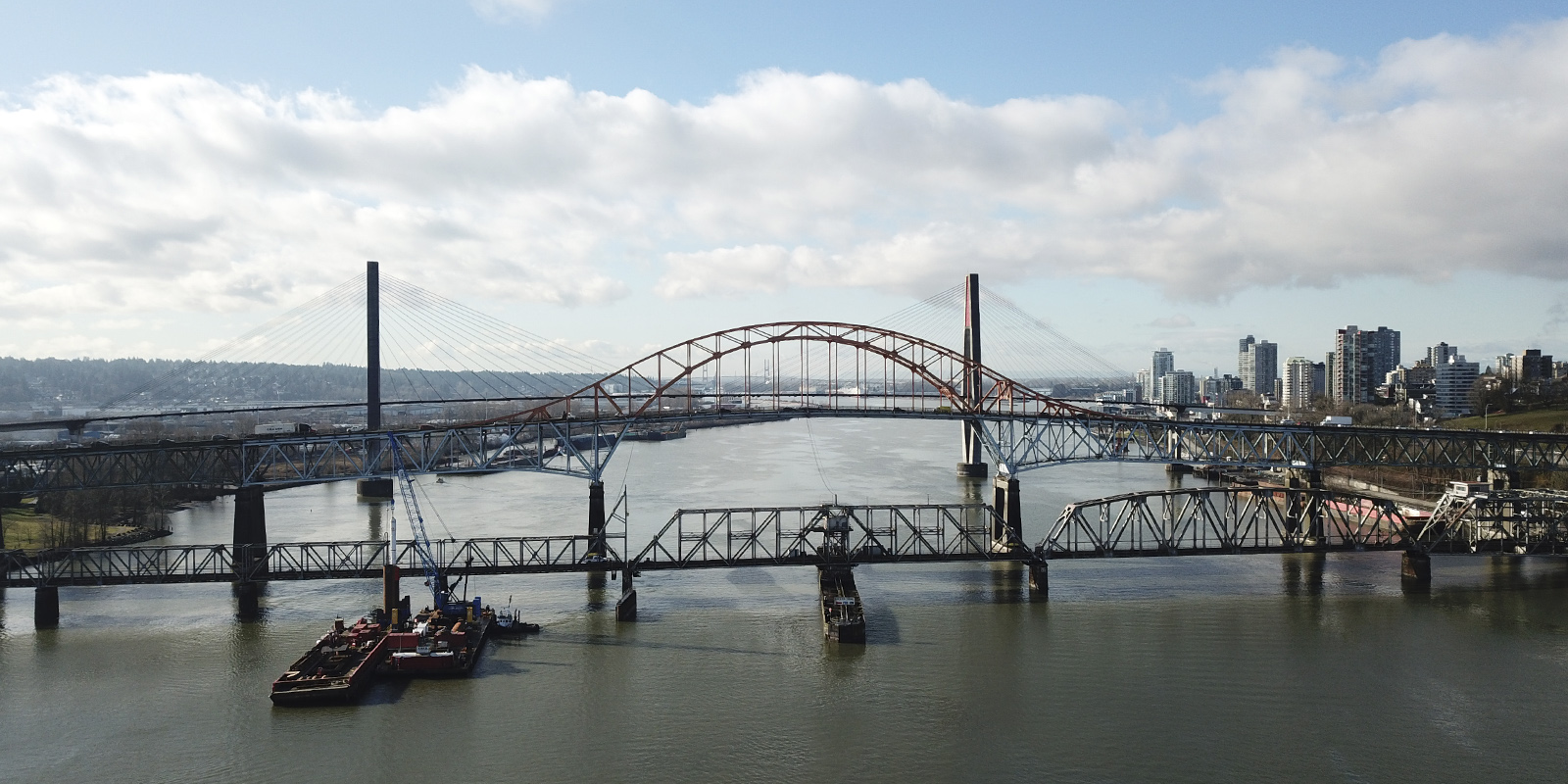 Fraser Crossing Partners, the ACCIONA and AECON consortium, has begun the piling works on the main tower of the Pattullo Bridge replacement, located over the Fraser River, in the metropolitan area of Vancouver (Canada).
The consortium was selected by the Province of British Columbia to design, build and partially finance the construction of the Pattullo Bridge replacement. The contract value with Fraser Crossing Partners is $967.5 million. 
To date, the consortium has carried out geotechnical studies, a test pile, and awarded major project contracts. Other work currently underway include demolitions, structural and hydraulic design, monitoring of existing structures and archaeological investigations.
The Project includes the construction of a new cable-stayed bridge with a single tower and the demolition of the existing bridge. The main span is 330 meters in length over the river. The Project scope also includes construction of new road connections in New Westminster and Surrey to improve safety and reliability for traffic crossing over the Fraser River. The new bridge will have four lanes (two in each direction), and pedestrian and cycling paths separated by a safety median. The new bridge has been designed to accommodate a potential future expansion to six lanes.
Once construction of the new bridge is complete, demolition of the existing one will follow. When operational, the Pattullo Bridge replacement will improve safety for all of its users.
ACCIONA in Canada
ACCIONA has successfully delivered large projects and sustainable infrastructure solutions across Canada since 2001.  Our leadership and expertise span the entire value chain from research and development through construction, operation and maintenance of projects.  Currently involved in some of Canada's largest infrastructure Projects, ACCIONA delivers solution that contribute to the economic and social progress of the communities in which it operates.