Work began last year after the relevant geotechnical studies were carried out and a first test pile was driven. A total of 27 piles for the main foundation have since been driven.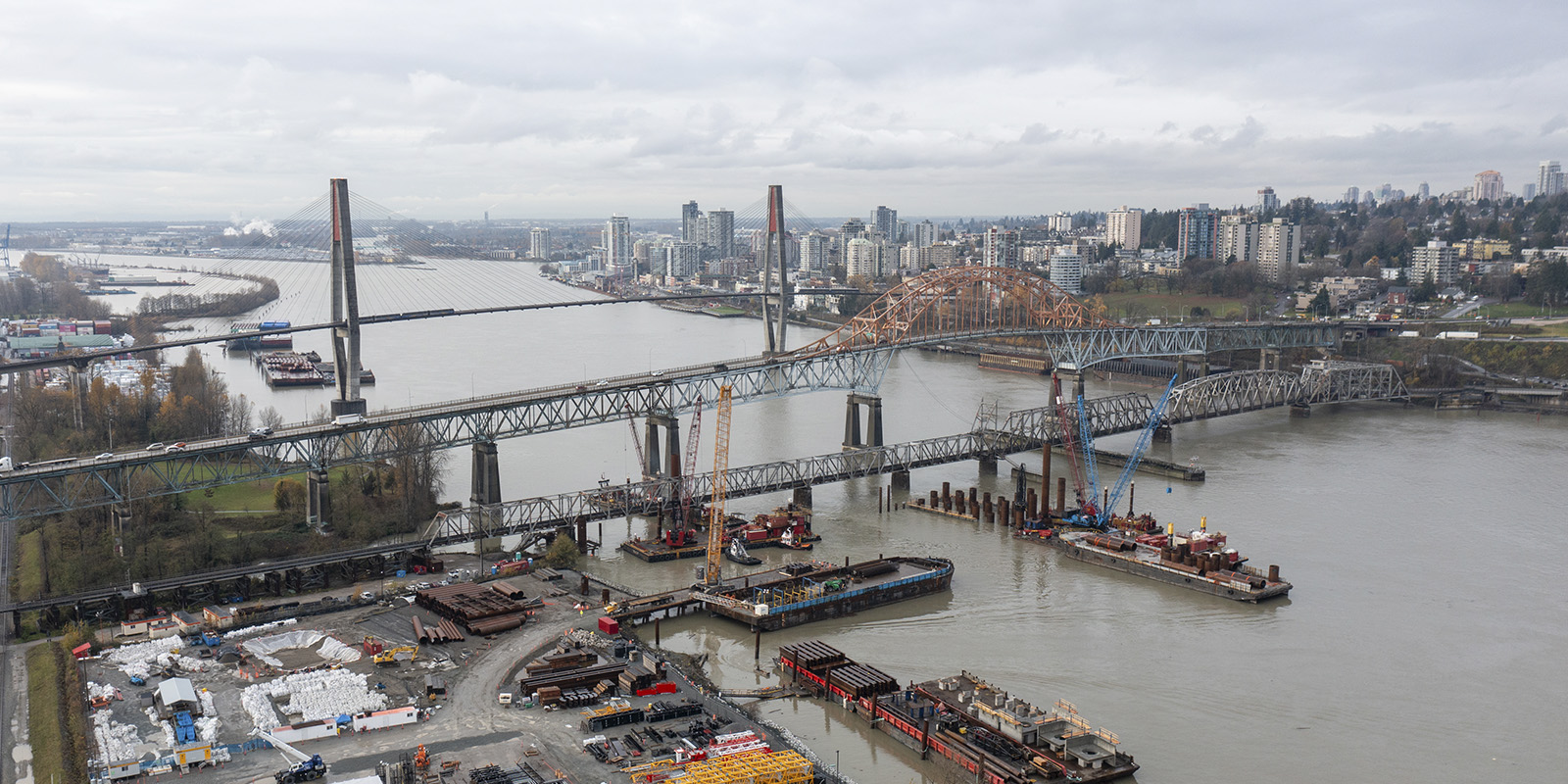 ACCIONA, as part of the Fraser Crossing Partners consortium, is continuing work on the pile foundations for the Pattullo Bridge replacement, located over the Fraser River in the Vancouver metropolitan area (Canada).
The work began last July after the relevant geotechnical studies were carried out and a test pile was driven. In total, 27 piles of 2.5 meters in diameter have been driven to anchor the piles of the new cable-stayed bridge, whose main span is 332 meters long over the river.
After completing the piles on the main pier in-river, ACCIONA and its partners will begin the pouring concrete for the pile cap and the subsequent work on the pylon construction.
The project
In 2020, ACCIONA's consortium was selected by the Province of British Columbia to design, build and partially finance the construction of the Pattullo Bridge replacement for $967.5 million.
In addition to the construction of the main span of the new cable-stayed bridge, the scope of the project also includes the implementation of new roadway connections in New Westminster and Surrey to improve safety and traffic flow across the Fraser River.
The new bridge will consist of four lanes (two in each direction), plus pedestrian and bicycle lanes separated by a safety median. However, its design would allow it to be expanded to six lanes in the future.
Once construction of the new bridge is completed, scheduled for 2024, the existing bridge, located 100 m downstream of the new bridge, will be demolished. When operational, the Pattullo Bridge replacement will improve safety for all users.