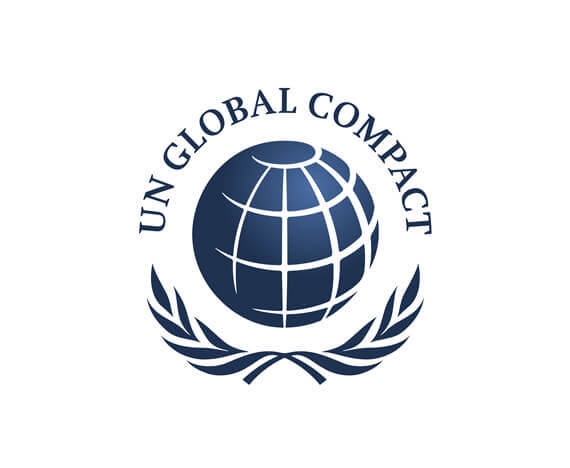 UN GLOBAL COMPACT
ACCIONA is participating in United Nations Global Compact since 2005 (Participant member). Every year, it confirms its commitment to the ten principles of the Global Compact, based on respect for human and labour rights, environmental protection and the fight against corruption, and focused on achieving the objectives of sustainable development.
The company is also part of the Business Ambition for Climate and Health, which aims to mobilize the private sector to become a catalyst for the commitments of the Paris Agreement and the UN SDGs, as well as of the initiative Caring for Climate , a joint initiative of the Global Compact and the United Nations United Nations Environment Programme (UNEP), which was created to enhance the role of business in the global strategy against climate change and educate governments and public institutions to mitigate it (Signatory letter)
In 2019, ACCIONA joined the EU Peer Learning Group Climate to share knowledge on corporate climate action. The platform brings together business sustainability professionals from different countries to exchange best practices in this field, share challenges and work as leaders of reference in the fight against climate change, and where  ACCIONA presented its case study on the use of the European taxonomy of sustainable economic activities.
Similarly, at the United Nations Climate Action Summit in September 2019, ACCIONA signed up to the Business Ambition for 1.5°C: Our Only Future  manifesto, pledging to limit the planet's temperature rise to 1.5°C and to achieve 'zero emissions' by 2050.
In 2020, ACCIONA joined the Women Empowerment Principles initiative, led by the Global Compact, to promote gender equality in business. The project has the support of more than 3,000 CEOs, and is based on 7 principles that guide companies in the empowerment of women and the advancement of gender equality in the workplace and the business world. ACCIONA has also joined the Global Compact's Target Gender Equality initiative.
Finally, ACCIONA actively participates in the Spanish and Chilean Network of the Global Compact with a large number of initiatives led by both organizations.
Other initiatives we support