In total, six kilometres of rock tunnels have been excavated with 1,560 detonations and the removal of 2.5 million tons of rock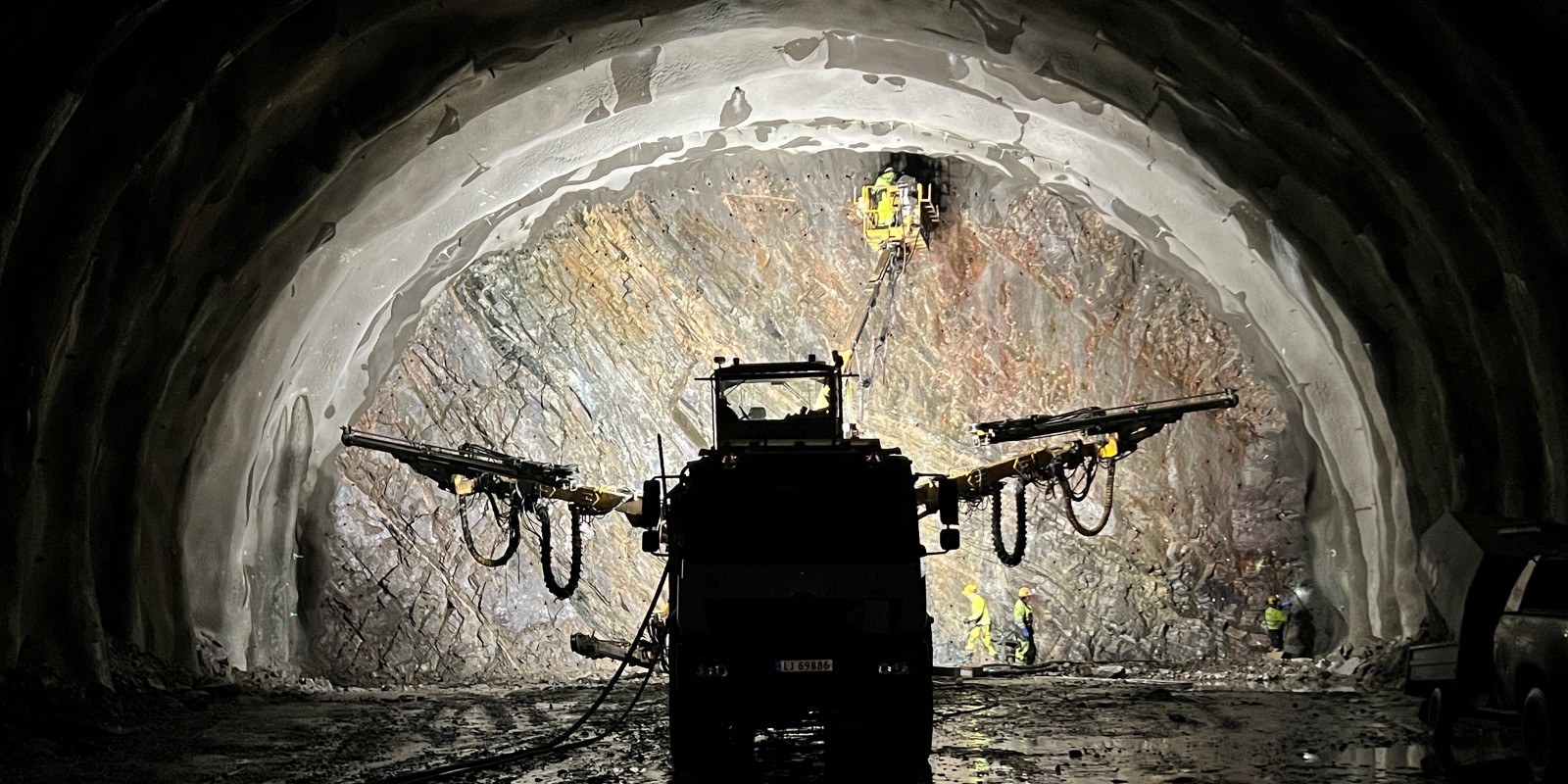 ACIONA and TK, partners in the Mossia ANS consortium, have completed the excavation of the Moss tunnel, one of two tunnels on the Sandbukta - Moss - Såstad railway line in Norway. The other tunnel, the Calberg Tunnel, was completed in November 2022.
With the completion of the Moss Tunnel, six kilometers of rock tunnels have been excavated. A total of 1,560 blasts were carried out and 2.5 million tons of rock were removed from the two main tunnels, as well as from the access and emergency tunnels.
Now that the last blast in the Moss Tunnel has been completed, work will continue on the leveling and smoothing layers with shotcrete, the installation of waterproofing and anti-freeze membranes, the concreting of the final lining, and the construction of trenches, drainage and foundations. In addition, a substructure will be constructed for the later technical railway installations such as ballast, sleepers and rails.
In the Moss Tunnel, the first blasting took place in November 2019, in the presence of mayoress of Moss, Hanne Tollerud. In Carlberg, meanwhile, work on the main tunnel began in September 2022.
THE PROJECT
ACCIONA and Implenia were awarded the contract to design and build nine of the 10-kilometer Sandbukta - Moss - Såstad (SMS2A) project for Bane NOR. The main objective of the project is to increase capacity and reduce travel time on the Østfold line.
The new double-track railway runs through the municipality of Moss and requires the construction of two main tunnels. The project is part of Bane NOR's Intercity program, which aims to promote connections between Norway's major cities and ease traffic congestion around the capital, Oslo.
The project is on schedule and, according to the contract, ACCIONA and its partner plan to complete the works in 2025.