The city's first metro line, constructed by the Line 1 Quito Metro ACCIONA Consortium, will be fully electric saving 67,000 tons of CO2 a year.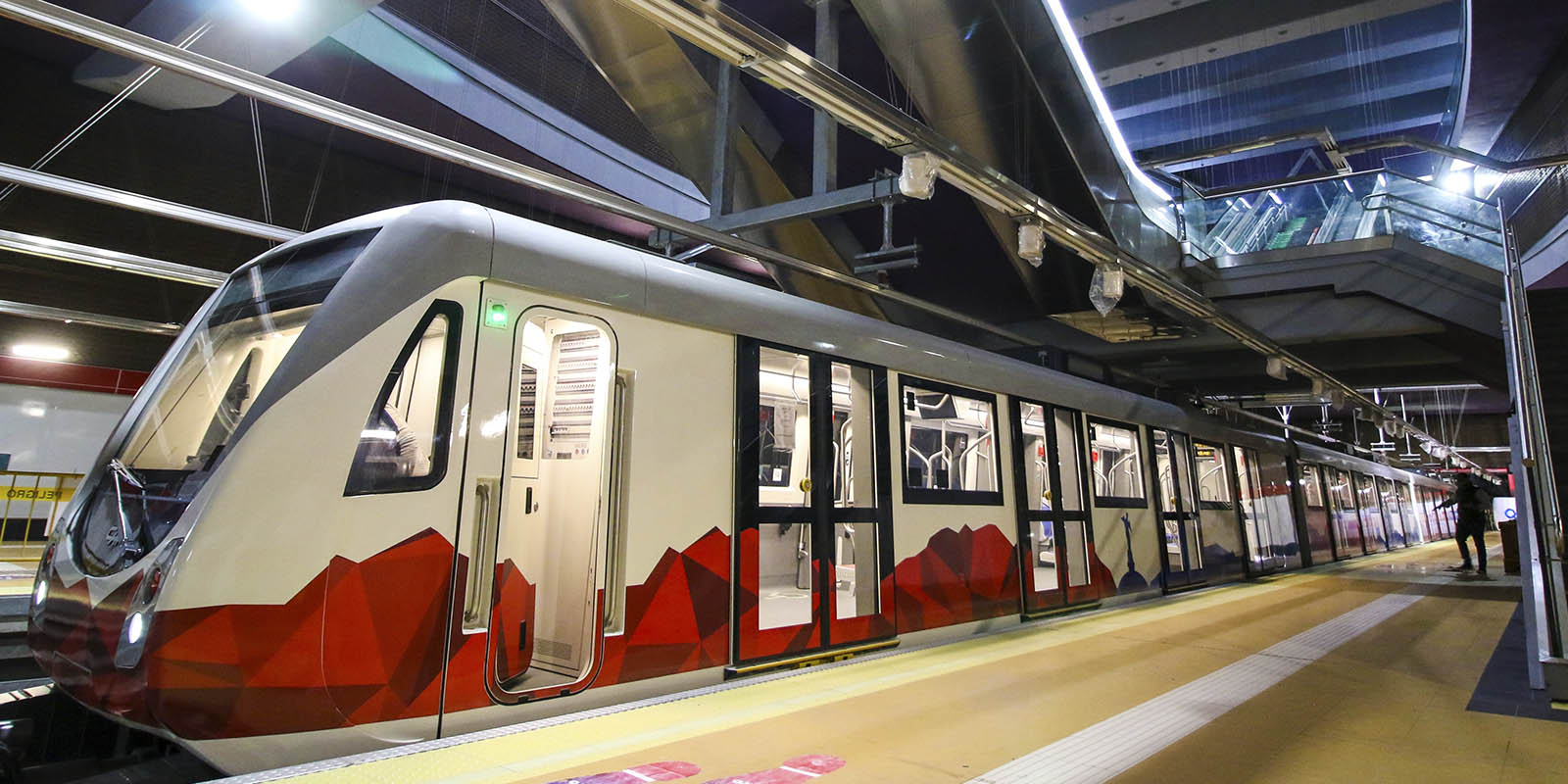 On 2 December, the mayor of Quito, Jorge Yunda, visited El Recreo Station on Line 1 of the Quito Metro, which is being constructed by the Line 1 Quito Metro ACCIONA Consortium.
During the visit, the mayor travelled on the train from this station to the workshops and train sheds, following the restrictions and security measures at all times.
Yunda also attended the signing of an agreement between EPMMQ, the state-owned company that operates the Quito Metro, and EPMAPS, the state-owned company responsible for drinking water and sewerage, for the metro to use clean energy from hydroelectric sources.
The new Quito Metro will be a fully electric transport system that will require 1,500 VCC (direct current voltage) of energy to operate. This feature will generate savings of approximately US$50 million a year in fuel and reduce annual CO2 emissions by 67,000 tons. Furthermore, this new transport system will manage to mobilise a larger number of users over a shorter period of time.
The works to install all of the electromechanical systems are currently being completed and the rolling stock tests are being carried out.
ACCIONA, through the Line 1 Quito Metro Consortium, is also completing the finishes at all of the stations and has already delivered 95% of the constructed floor areas to the client and the community.
El Recreo Station
El Recreo Station is one of five multimodal stations on Line 1, differentiated from the rest by the use of white glass panels. This station will also be connected to the trolleybus interchange, making it an important connection and mobility node for residents in southern Quito, with four accesses and three lifts.
The Quito Metro will be a fully inclusive underground transport model with accessibility measures and tactile paving elements for people with disabilities. Line 1 of the Quito Metro will have a total of 46 lifts, which have now been installed, to provide access to the service by people with disabilities.