Dates: The event, designed and produced by ACCIONA Cultural Engineering, will welcome visitors from December 2nd to February 30th at the Teatro Instante, on C/Palos de la Frontera 20
Positive impact: The exhibit will generate a positive impact through nature-based solutions and social aid projects in both Madrid and Mexico
Tour: "Life and Work of Frida Kahlo" will be on display in other Spanish, European and Asian cities, including Barcelona, Copenhagen and Bangkok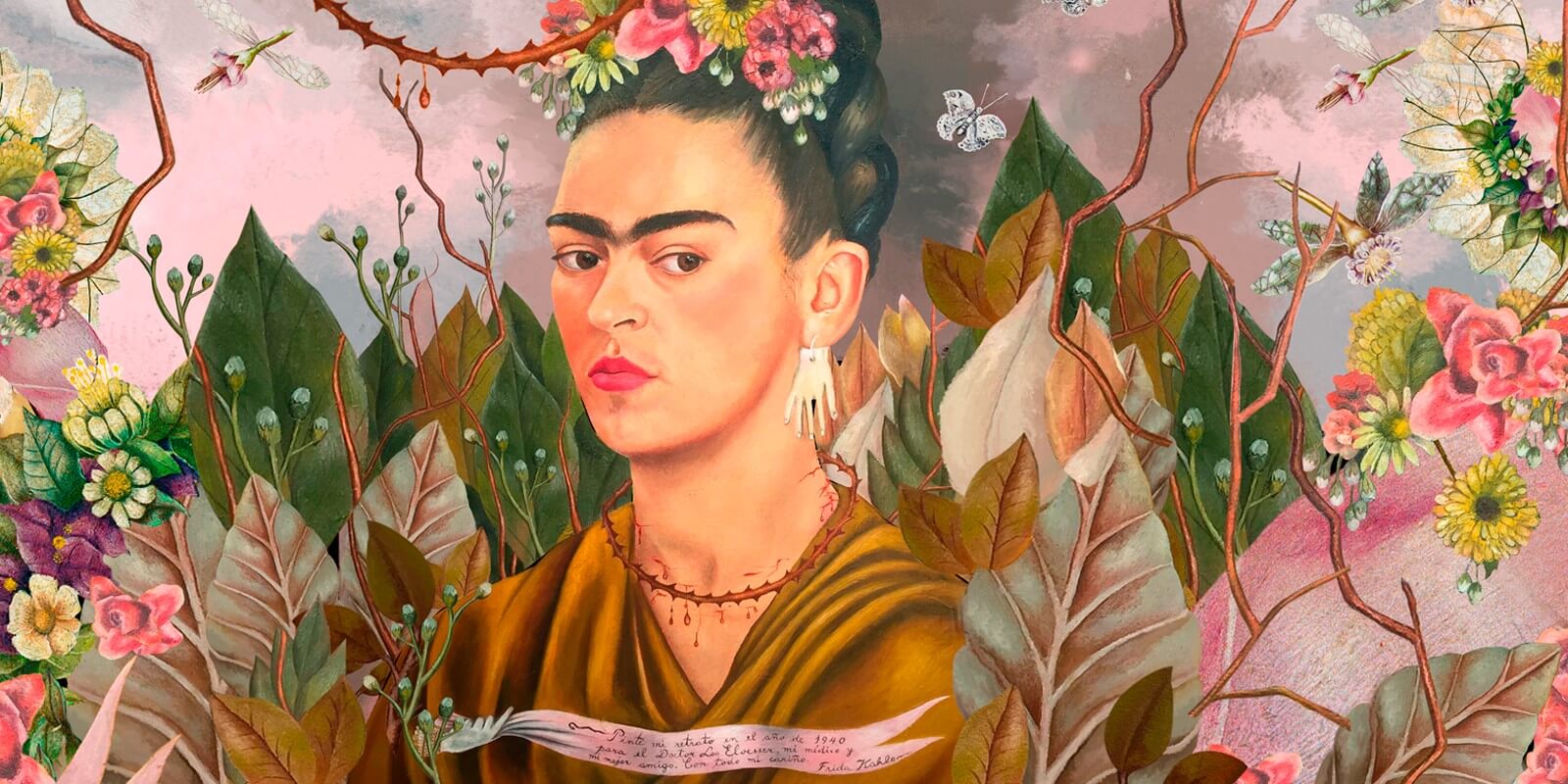 The audiovisual exhibition Life and Work of Frida Kahlo, designed, produced and promoted by ACCIONA's cultural management and production division ACCIONA Cultural Engineering, will be inaugurated on December 2nd. It will take place in Madrid's Delicias neighbourhood (Teatro Instante, C/Palos de la Frontera 20), at an innovative exhibit space created ad hoc for this event.
Life and Work of Frida Kahlo combines cinematic and traditional museum experiences, featuring large-scale audiovisual elements, which set the tone for the exhibit. More than a hundred plastic artworks, literary pieces and photographs pay tribute to the renown Mexican painter. Displaying 2,500 animated photograms, hand-painted by various artists, the exhibition brings Frida Kahlo's masterpieces to life.
ACCIONA Cultural Engineering designed the innovative event space, in and old bus depot, specifically for this event, which boasts 1,129 m2 of HD projection surface (including walls and floors) and 38 state-of-the-art projectors.
The exhibition was curated by Roxana Velásquez Martínez del Campo, executive director of the San Diego Museum of Art, and Deidré Guevara, curator of the exhibition Frida and Me at the Georges Pompidou Museum in Paris.
Life and Work of Frida Kahlo invites the audience to contemplate on some of the painter's well-known masterpieces (including her famous self-portraits, The Wounded Deer or The portrait of Doctor Eloesser), and to discover other lesser known artworks (such as The Suicide of Dorothy Hale, or What the Water Gave Me), all the while contextualizing Kahlo's persona and highlighting her resilience and personal strength.
The exhibition offers an artistic interpretation of the artwork and life of Frida Kahlo, allowing visitors to understand her multiple aspects: as a woman, as a painter and as a historical figure.
The event's narrative is structured into three main thematic areas. The first part focuses on the artist in all her splendor, connecting Frida's work with the testimonies of her peers as a way to showcase her relevance in both the intellectual and artistic movements of her time. The second part reveals Frida's more intimate side, introducing the Kahlo family, delving into the artist's roots and friendships, and analyzing a key event in her history: the traumatic accident that led to her rebirth as a painter. The third part recreates the Blue House, the home where Frida Kahlo was born, and where she lived, painted and died.
The creative and production techniques selected for the sensory elements serve to reproduce and reinterpret the artist's pictorial style. A detailed graphic research of her paintings was necessary to bring the elements and characters of her work to life. Likewise, to recreate atmospheres and contextualize events in her life, illustrations were created that combine photographic imagery, drawings and collages, symbolizing a dedicated and surreal interpretation of Frida's world.
Each scene is accompanied by an original musical soundtrack created by Goya-nominated composer and pianist Arturo Cardelús, creating emotional rhythms and enhancing the desired visual narrative. The melodies include a wide variety of instruments and sound effects, combined with traditional European and Mexican music, in clear reference to the origins of the artist. The soundtrack was recorded with the Budapest Art Orchestra under the direction of its conductor, Peter Pejtsik.
The overall experience has an estimated duration of one hour and a maximum capacity of 230 people, which will be adjusted according to health protocols to ensure visitors' safety during Covid-19.
POSITIVE IMPACT
This exposition is committed to generating a positive social and environmental impact both in Madrid, where it debuts, and in Mexico, Frida Kahlo's native country.
Since the very conception of the exhibition, its regenerative design and purpose prioritized analyzing the life cycle of all materials used, as well as a thorough evaluation of energy efficiency. 
Life and Work of Frida Kahlo will be a CO2 neutral exhibit, as are all the events carried out by ACCIONA Cultural Engineering. To make this a reality, all CO2 emissions are minimized and those that are unavoidable are offset through the acquisition of Certified Emission Reductions (CER), granted by the United Nations Framework Convention on Climate Change.
ACCIONA is going one step further and is committed to leaving a permanent positive footprint with this event. The company will coordinate, along with local authorities, three tree planting activities in both Mexico and Madrid, within the framework of renaturalization projects that benefit the environmental and generate a positive social impact.
The entire process is certified by UNE EN ISO 20121:2013, which endorses that all the tasks involved in the design, execution, assembly and disassembly of the exhibition are in accordance with the strictest sustainability criteria.