The journey, carried out as part of the testing phase, consisted of travelling 22 km from the workshops and train sheds to El Labrador station. The runs were undertaken during an event attended by officials and the client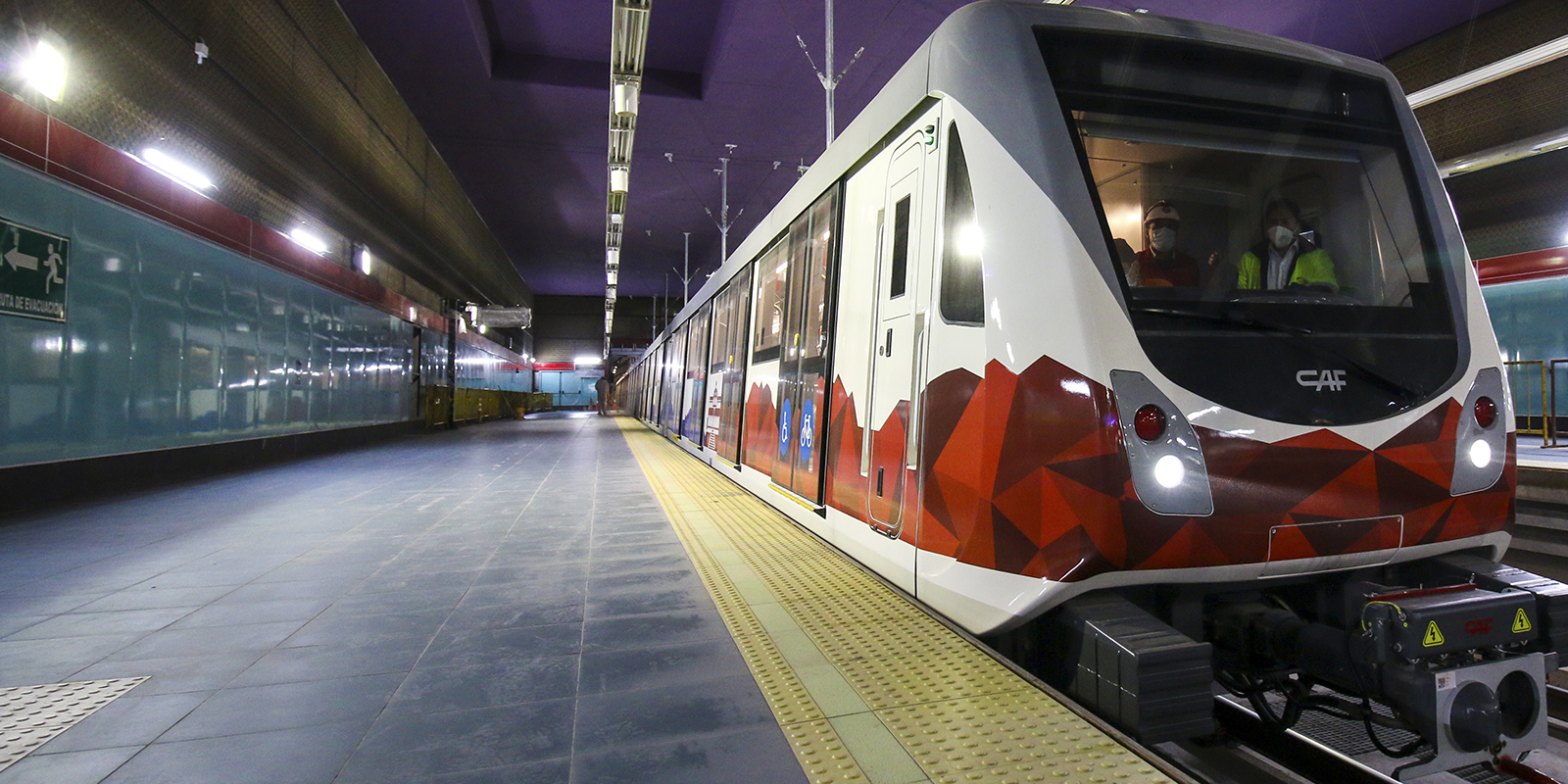 On 30 October, the Line 1 Quito Metro ACCIONA Consortium and EPMMQ, the Quito Metro Metropolitan Public Company, successfully ran trains from the workshops and train sheds in the Quitumbe sector to El Labrador station in the north of the city. This is the first time that a train has made this journey and was part of the test phase for the system.
The arrival at El Labrador station was part of an event that was attended by various officials, specialist testing personnel and representatives from ACCIONA's consortium, observing the restrictions and safety measures required by the authorities at all times.
The whole route was successfully tested with regards to the energy supply for the trains' propulsion (catenary, traction substations and power supply), and this now marks the start of the tests to validate the rolling stock, achieving the maximum design speed on the section between Magdalena station and El Recreo station.
El Labrador station is one of five multi-modal stations that connect the metro with other surface transport systems, in this case via a bus terminal spanning more than 25,000 m2, which was constructed by ACCIONA in the first phase of the project. The station itself has ten entrances and is one of the largest on the line.
The culmination of this journey, which passed through 15 stations, is a milestone in the testing of the Quito Metro. To make these journeys, such as the one previously carried out to Universidad Central station, the trains are solely powered by electricity, without using external sources of traction. This makes the metro a sustainable mobility alternative.