The award honors the career of successful businessmen from Spain and Italy and their contribution to economic and commercial relations between the two countries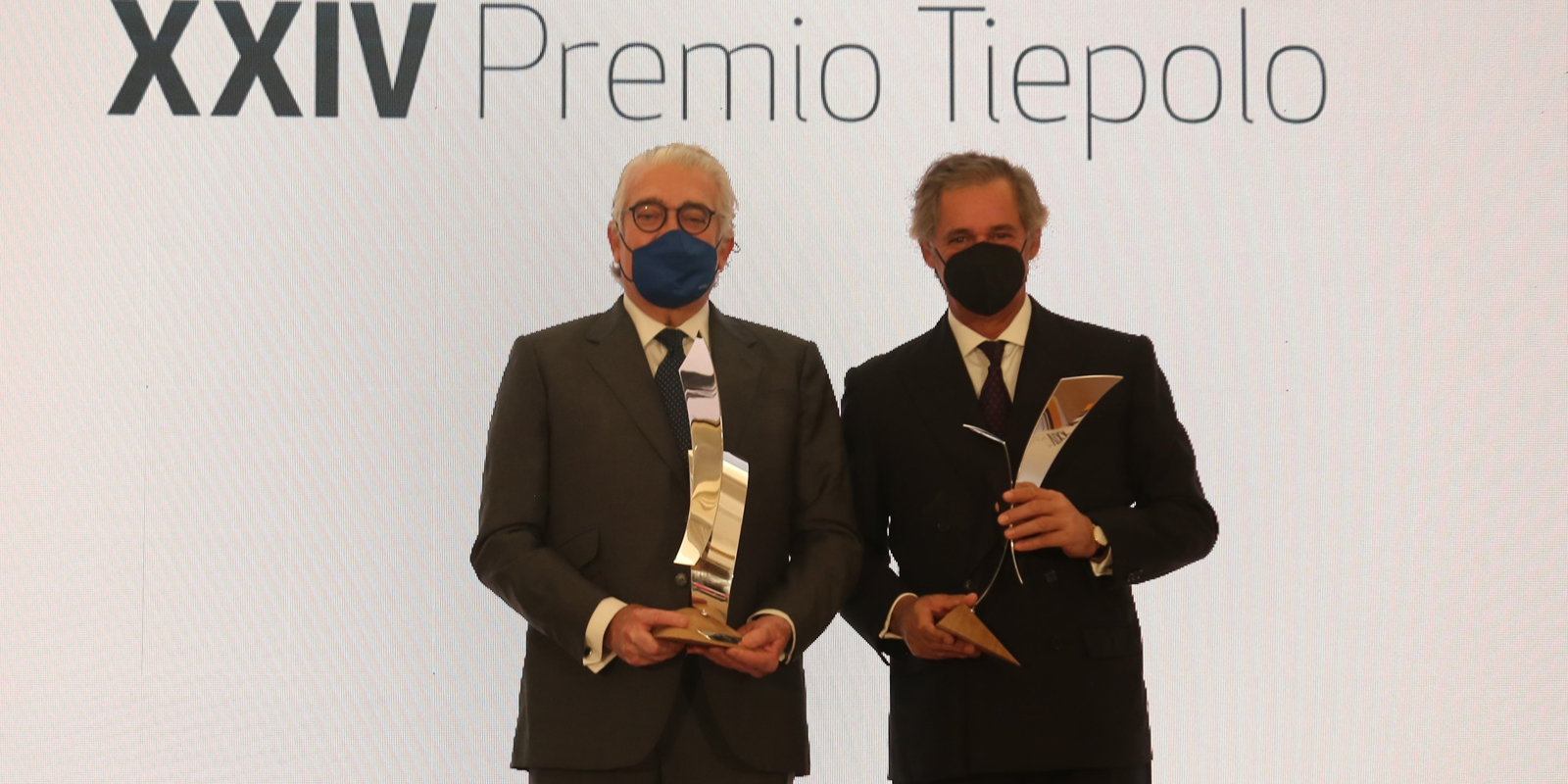 José Manuel Entrecanales, Chairman and CEO of ACCIONA, has received the 2021 Tiepolo Award, which has honored the trajectory of successful businessmen from Spain and Italy and their important contribution to bilateral economic and commercial relations since 1996.
This prestigious award is granted by the Italian Chamber of Commerce and Industry for Spain (CCIS) and the Spanish Confederation of Business Organizations (CEOE), under the auspices of the Italian Embassy. The award ceremony took place in Madrid at the Amboage Palace, seat of the Italian Embassy in Spain, in the presence of numerous institutional representatives and economic and business leaders of both countries.
The ceremony was attended by Italian ambassador, Riccardo Guariglia; the third Vice President of Spanish Government and Minister for the Ecological Transition and the Demographic Challenge, Teresa Ribera; the mayor of Madrid, José Luis Martínez-Almeida, as well as the presidents of the CCIS, Marco Pizzi, and the CEOE, Antonio Garamendi.
Francesco Starace, CEO and general manager of Enel, was also honored at the ceremony.
SOLID PRESENCE
José Manuel Entrecanales has been Chairman and CEO of ACCIONA since 2004 and Chairman of ACCIONA Energía since its IPO in July. Under his chairmanship, ACCIONA has become a global leader in the provision of regenerative solutions for a decarbonized economy.
ACCIONA has been present in Italy since 2000 with offices in Milan and Rome more than 550 employees. The group provides water services to more than 2.5 million people in the country through its Infrastructure division. Over the years, ACCIONA has developed forty projects in different regions, mainly in water services and infrastructure. ACCIONA Energía also has six wind farms in Italy with a combined installed capacity of 156MW. The company recently entered the shared electric mobility sector, operating 1,700 scooters in Rome and 400 in Milan.