A four-wheeled vehicle that is 100% electric and specially designed for urban driving.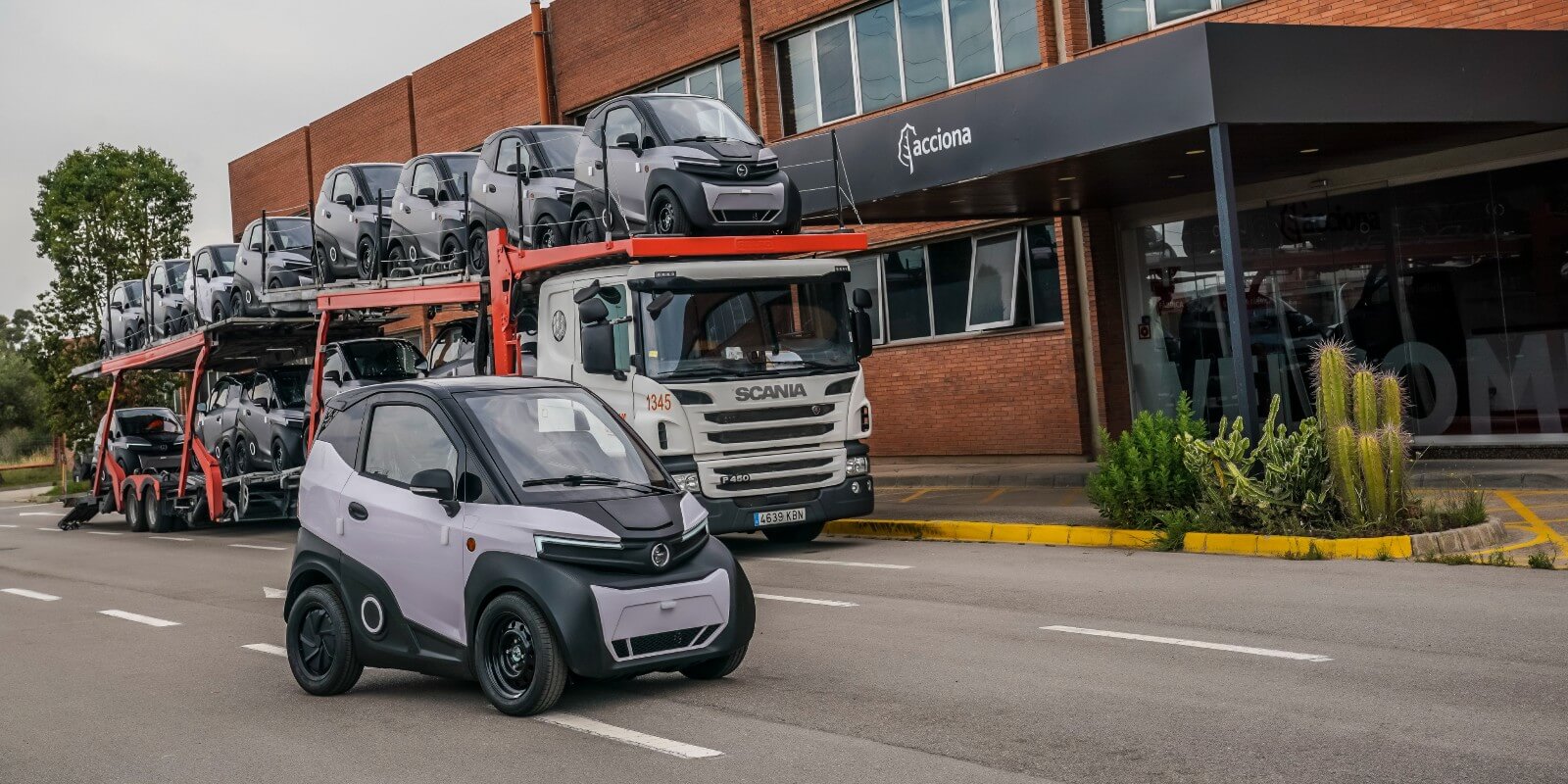 The first Silence S04 vehicles in series production at ACCIONA's new automotive factory –located in Barcelona's Zona Franca– have already started to roll off the assembly line.
The new plant, spanning over 60,000m2, combines state-of-the-art technology with a highly experienced team of professionals, many of whom come from the traditional automotive sector.
Everything from chassis construction and the coat of paint to the assembly of all components is carried out in the Zona Franca Factory. Batteries will also be produced at this facility in the future, although in this initial phase they will come from the company's factory in the nearby town of Sant Boi de Llobregat.
The first nanocar, the Silence S04, combines technology and a compact size to create a four-wheeled vehicle that is 100% electric and specially designed for urban driving.
The two-seater model –which combines the safety and comfort of a car with the agility of a motorcycle– paves the way to the urban mobility of the future with a comfortable, safe, sustainable vehicle that is also easy to park due to its small size.
The comfort of the S04 goes beyond parking ease, as it is specially designed to optimize the interior space. The two seats have a staggered arrangement, which provides spaciousness and greater freedom of movement to the occupants. The trunk, with a capacity of 247 liters, can store shopping bags or two passengers' usual luggage.
The first version on the market is the L7e, equipped with two batteries, which offers 14kW of power, reaches 85km/h and has a homologated range of 149 kilometers. This will be followed later on by the L6e, the version without a driving license requirement, with one battery and 6kW of power, which reaches a maximum speed of 45km/h.
The batteries are removable and come with wheels and a handle for convenient and safe trolley-like transport. In addition to charging the batteries directly in the vehicle, this model also makes it possible to remove them and charge them easily from any socket.
The brand also offers the possibility of purchasing the S04 without batteries and subscribing to its Battery Station service. With this system, the driver can locate the nearest battery station and swap batteries thanks to the Silence app. Once at the station, the drivers can leave their empty batteries in the vacant charging units and pick up another fully charged pack. The whole operation can be done in just 30 seconds, with no waiting time.
Thanks to this system, the user can buy the S04 without batteries, saving almost 40% on the cost of purchasing the vehicle.