José Manuel Entrecanales, Chairman and CEO of ACCIONA, said at the COP26 today that "if we could contain the pandemic with science, technology and decisive regulatory measures, we can do the same in the fight against climate change".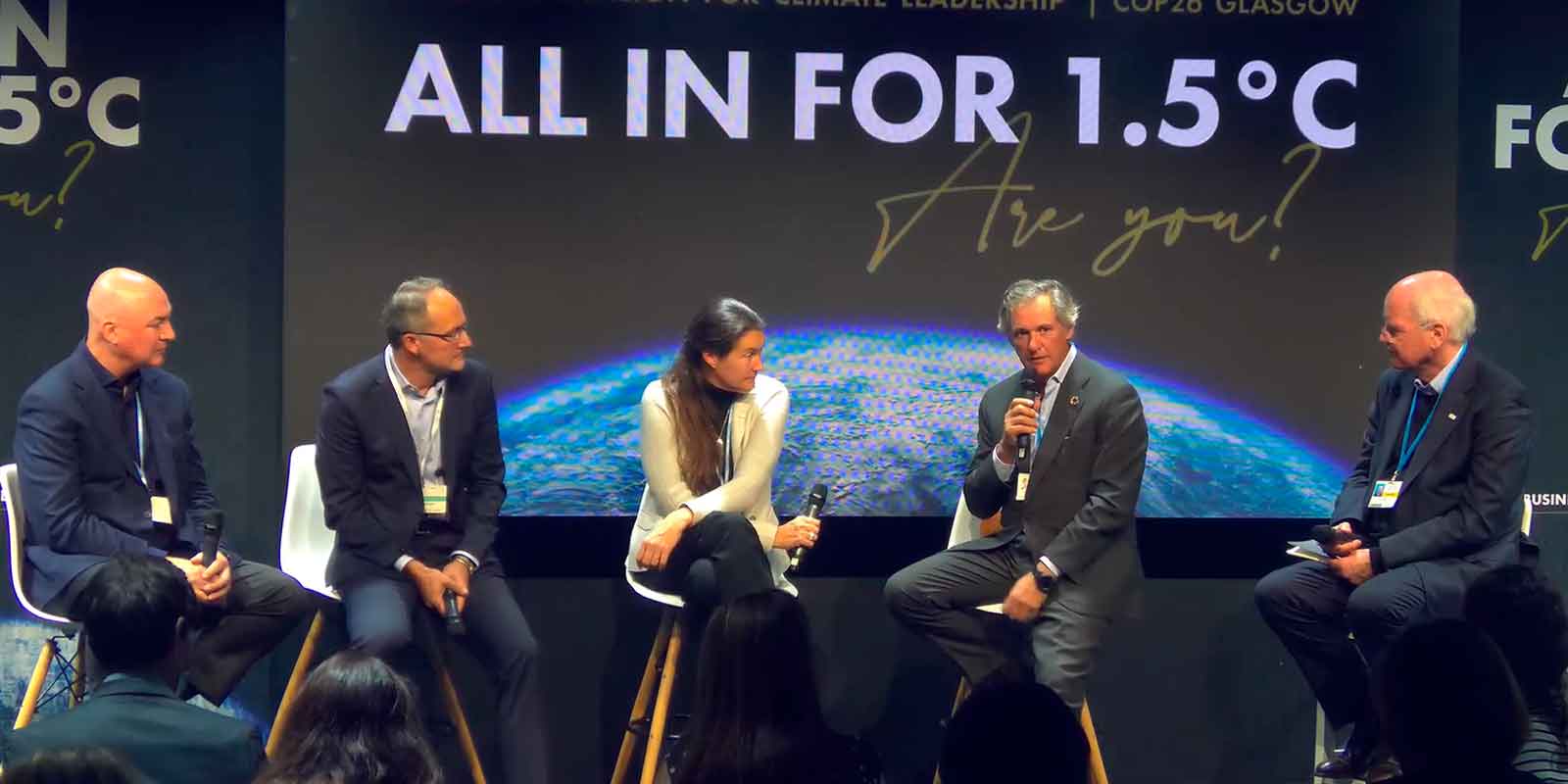 Entrecanales was speaking in Glasgow today alongside Alan Jope, CEO Unilever and Juvencio Maeztu, deputy CEO and CFO of Ingka, the holding company for IKEA, and Geraldine Mtchett, co-CEO of DSM, in a session called The next frontier: Positive impact beyond net zero. The event - organized by ACCIONA, the We Mean Business Coalition, the Climate Leaders' Group Europe, and the World Business Council for Sustainable Development – discussed the role of business in the decarbonization of the economy.
In his intervention, Entrecanales attributed an important role to the financial sector when it came to minimizing the risks associated with the innovation that is required to confront "an even greater challenge than the pandemic", such as climate change.
At present, energy and transport infrastructure and buildings are responsible for 79% of global greenhouse gas emissions. Bringing that down to zero will require a regenerative approach to infrastructure delivery that is integrated with the natural and social environment, ACCIONA's executive chairman said.
"The qualitative side of green financing will be a deal-maker for the development of innovative solutions such as, for example, the construction of green hydrogen plants," he said. "De-risking projects financially could make all the difference."
More than 600 companies and 136 countries, representing 90% of global GDP and 88% of global greenhouse gas emissions, have announced net zero emissions targets.  However, these targets may not be reached fast enough to prevent irreversible climate change.
ACCIONA, which has been a carbon neutral company since 2016, has pledged to cut its emissions by a further 60% by 2030, and to eliminate half of the emissions of its supply chain in this period.
ACCIONA's focus on sustainability over the past 30 years, Entrecanales said, was a magnet for attracting talent and had also given the company a "magnificent framework" for innovation.