Solar home systems will provide affordable, clean energy to more than 100 households and some community centers in the north of the island of Palawan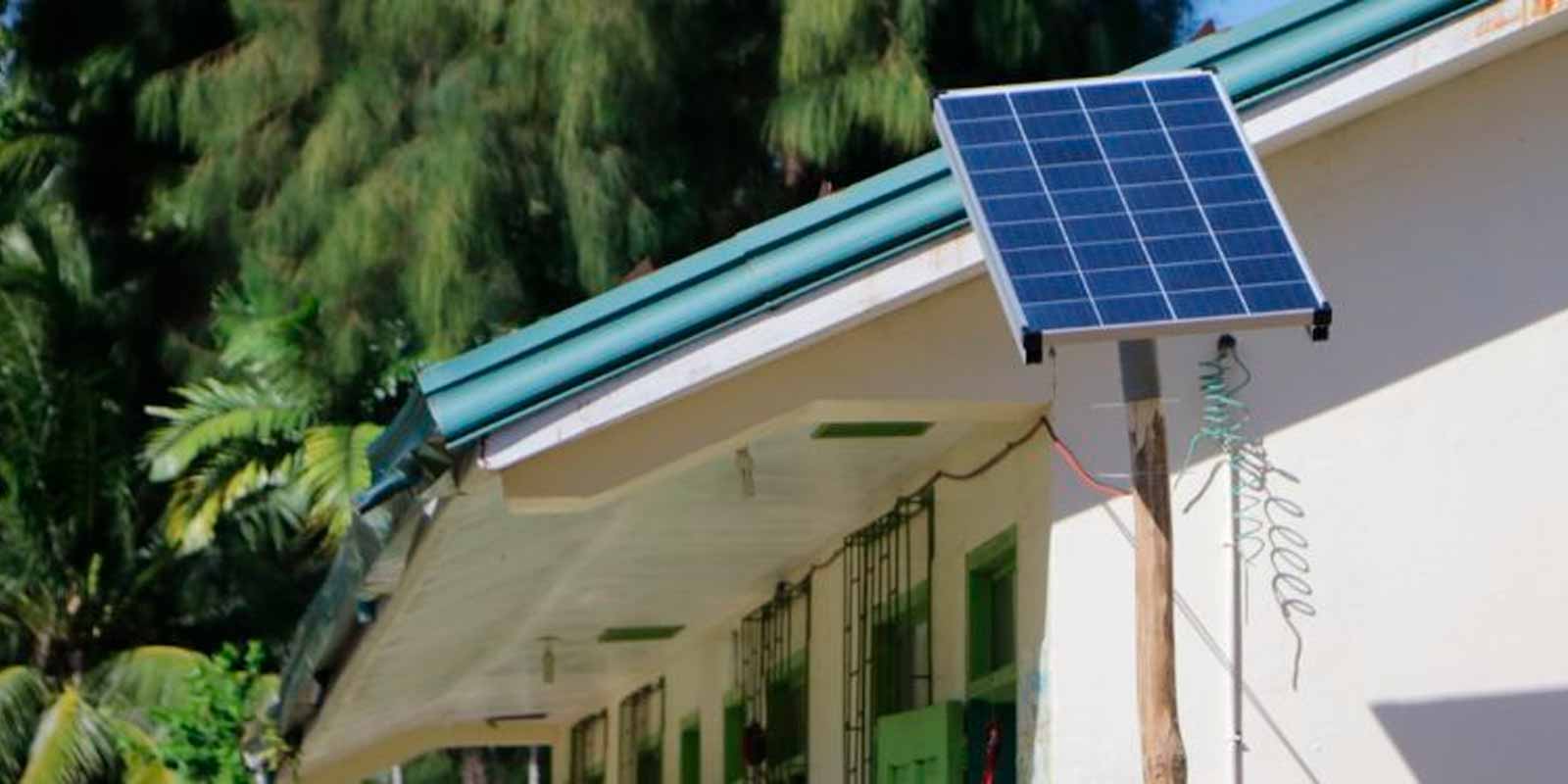 acciona.org Foundation, the corporate foundation of Spanish sustainable infrastructure and renewable energy leader ACCIONA, in partnership with Ayala Foundation, has developed the 'Light at Home El Nido' project to bring access to affordable, sustainable, and reliable electricity to more than 100 households and about 10 community centers at Barangay Sibaltan, an off-grid area in the municipality of El Nido in the north of the Philippine island of Palawan. It is the first project in Asia for acciona.org Foundation and is implemented in collaboration with Ten Knots Philippines, AirSWIFT, AC Energy, and Huawei and with the support of the Local Government of El Nido and Barangay Sibaltan.
'Light at Home El Nido' provides households and community centers with 100% clean electric energy through solar home systems. These households and centers are not connected to the main power grids and have relied on diesel generators and oil lamps for their electricity supply. Even those with smaller solar equipment still find them insufficient to cover their daily requirements. The new solar home systems to be turned over under 'Light at Home El Nido' will enable the community to carry out their educational, productive, domestic, or recreational activities more easily, reduce their energy expenditure, and avoid the emission of combustion smoke indoors and outdoors. All these will favor their social, economic, and environmental development.
"Luz en Casa, that is, Light at Home, is the most important acciona.org initiative, having benefited tens of thousands of people, mainly in Latin America, in the last 13 years. We are proud of launching it in the Philippines now," José Gabriel Martín, acciona.org Foundation director, said.
Spanish Ambassador in Philippines Miguel Utray; ACCIONA's Regional Director, Ruben Camba; El Nido Mayor, Edna Gacot-Lim; Sibaltan Barangay Chairman, Arvin Gabayan; and Ayala Foundation Inc. Senior Director for Social Development, Joanna Duarte, also attended the inauguration ceremony.
acciona.org is a Spanish foundation created in 2008 by the company ACCIONA to be its expression of social responsibility and commitment to those who have no access to basic services and infrastructures. It aims to promote the development of the most underserved communities by bringing them affordable, reliable access to energy, water, and sanitation services with an approach of long-term sustainability. To date, more than 80,000 people have benefited from its projects.
ACCIONA is committed to a sustainable way of doing business that integrates the protection of the planet's welfare and its people into its entire value chain, from design and construction to operation and maintenance.
In the Philippines, ACCIONA has made its name for pioneering sustainable water treatment and transportation infrastructure. Since it entered the market in 2016, ACCIONA has been involved in landmark projects, including the Putatan II and the Laguna Lake DWTP water treatment plants in Muntinlupa, the cable-stayed bridge of Cebu (CCLEX), and the Malolos-Clark Railway Line.
Providing clean energy is one of ACCIONA's global commitments as it leads corporate initiatives to mitigate the effects of the climate emergency and accelerate the shift to a decarbonized energy model. Its subsidiary ACCIONA Energía is the world's largest fossil-free utility operating exclusively in renewable technologies with more than 30 years of experience in its sector, designing integrated energy solutions for a better planet.