The company will maintain sewerage and water supply networks in Rome for €15 million
ACCIONA will renovate over 30 kilometers of water networks in the south of the country for €14.7 million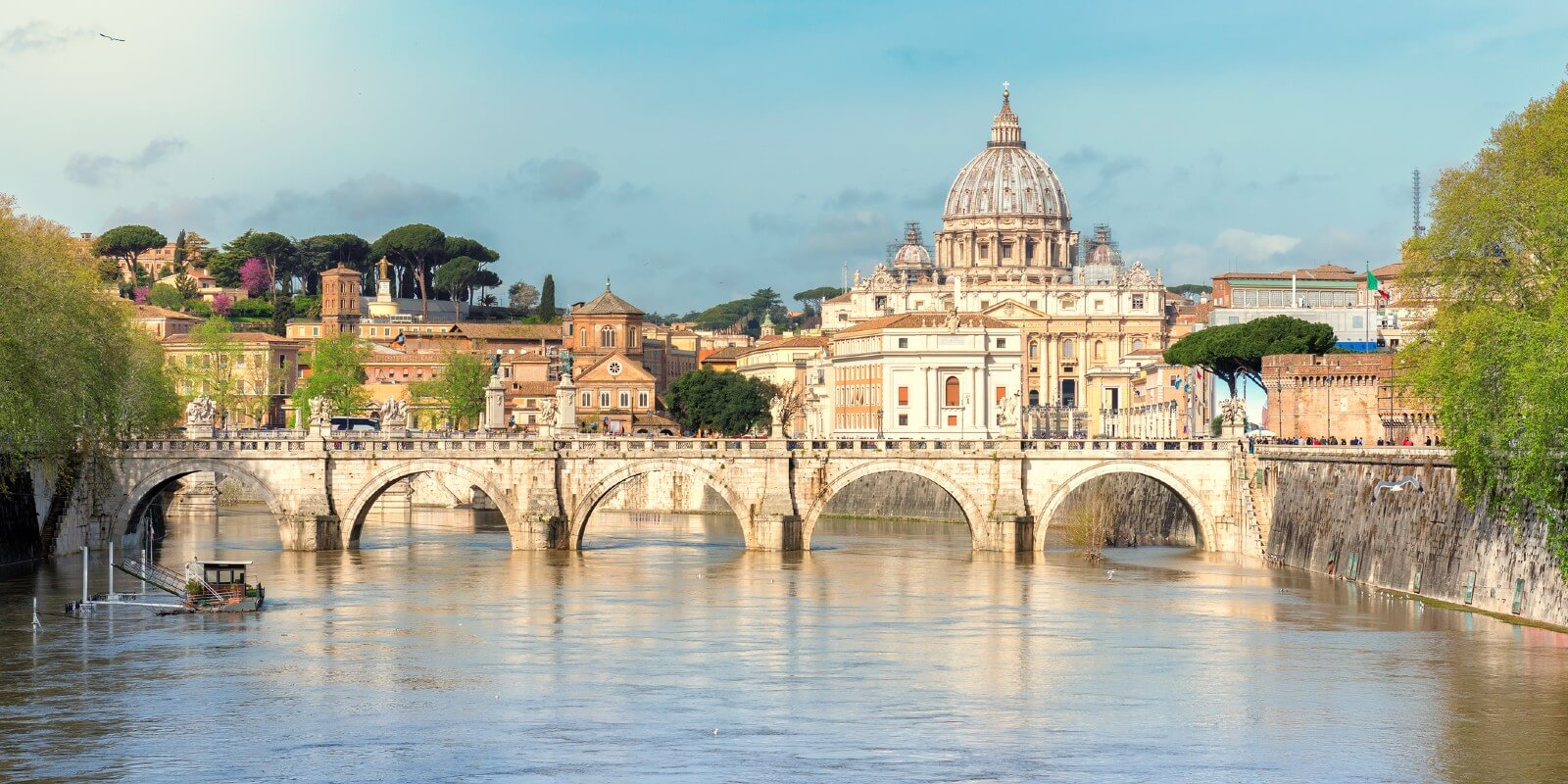 ACCIONA has been awarded two new water management and treatment contracts in Italy for a total of €29.7 million.
The company has been awarded the contract for the maintenance of the sewerage and water supply networks in Municipality 1 Roma Capitale (center of Rome) including Vatican City. The contract was awarded by ACEA ATO 2, the public company in charge that manages Rome's integrated water cycle, and is valued at €15 million. It will be valid for two years.
ACCIONA will also be in charge of renovating 30.5 kilometers of water networks in the municipalities of Barletta, Bisceglie, Trani and Minervino, in the Apulia region of southern Italy. This contract was awarded by Acquedotto Pugliese, one of the most historic public aqueducts in Italy. This contract is worth €14.7 million and is valid for a duration of two years.
This project aims to improve water distribution in the Apulia region, through guaranteeing network safety and also a significant reduction in water leaks. The contract includes work on improving the control and monitoring of pressure and other water magnitudes in the aforementioned cities.
Broad experience
ACCIONA has been present in Italy since 2000 and has extensive experience working in the country, with offices in Milan and Rome as well as over 550 employees.
ACCIONA's Water division serves more than 2.5 million people in Italy. The company has been awarded 40 contracts in different regions of the country.
Some of ACCIONA's most emblematic projects include the Saras desalination plant (12,000 m3/day), which provides high quality demineralized water to the Sarlux refinery, belonging to the Italian energy group Saras Spa. The plant is
located in the town of Sarroch, near Cagliari (Sardinia). ACCIONA also operates and maintains 260 wastewater treatment plants on the island of Sardinia and is in charge of the modernization of sewage and water supply networks in the provinces of Sassari and Oristano, also in Sardinia.
In Italy's Pelagian Islands of Pantelleria, Linosa and Lampedusa, ACCIONA is responsible for supplying drinking water by operating the areas' modular desalination plants.
In terms of water treatment, the company has also carried out relevant projects in regions such as Sardinia, Lazio, Puglia, Piemonte, Lombardy, Tuscany, Liguria and Sicily. Among other works, ACCIONA developed the expansion of the wastewater treatment plant in Guidonia (Rome) and the biofiltration plant in Scicli (Sicily), as well as modernizing several wastewater treatment plants in Bari, Cagliari and Milan.
The company has, in addition, carried out significant infrastructure works, such as the railway crossing linking Bologna to the Milan-Naples high-speed railway line, the expansion of Rome's Fiumicino airport and the construction of the Agri-Food Market, also located in the Italian capital.
In its Energy division, ACCIONA has constructed six wind farms (Cocullo, Baltera, Isola I, Caccamo, Piain dei Corsi and Santa Anna), with a combined installed capacity of 156MW.
ACCIONA has also recently entered the shared electric mobility sector in Italy, where its service has been operating with 1,700 scooters in Rome and more than 300 in Milan since September.