Consolidation: The electric transmission networks awarded to ACCIONA so far in the country will serve a total of 1.67 million people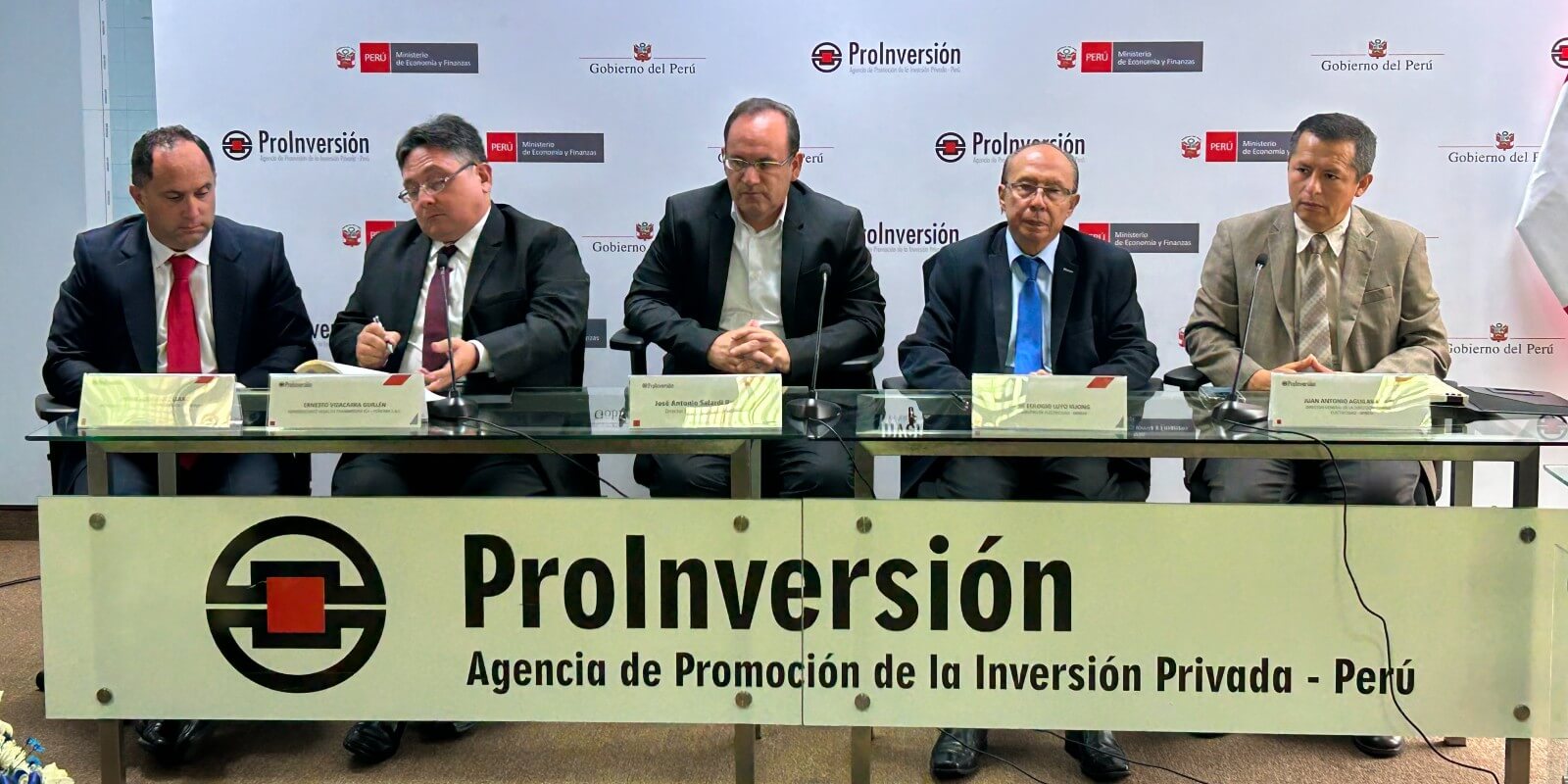 Peru's Private Investment Promotion Agency (Proinversión) and ACCIONA have signed a concession contract for the design, financing, construction, operation and maintenance of two new power transmission lines that will benefit 370,000 people across Ica and Poroma, in southern Peru, and Cáclic and Jaén, in the north of the country.
Both projects, commissioned by the Peruvian Ministry of Energy and Mines (MINEM), will guarantee a high-quality, specialized and sustainable electricity service, and will promote new productive, commercial and tourist activities in these regions. The works entail a total investment of €119.6 million.
The "220kV Ica-Poroma Link, with extensions and related substations" project will expand the transmission capacity between Ica and Poroma and will inject the energy from the Punta Lomitas and Dunas power plants, as well as those that may be added in the future, into the National Electric Interconnection System (SEIN), thus reinforcing the area's electric transmission system.
The "220kV ITC Cáclic-Jaén Norte Link, with extensions and related substations" project will improve the quality of the power supply to the Bagua-Jaén electricity system, with technical and economic efficiency criteria.
ACCIONA will operate the two power transmission lines for the next 30 years from the date of the start of their commercial operations, scheduled for December 2026 and August 2027, respectively.
These concessions consolidate ACCIONA's position as a major player in Peru's electricity infrastructure market, where at the end of last year it won a contract for another electric transmission network that will benefit 1.3 million people in the regions of Cajamarca, Lambayeque and Tumbes, in the north of the country. This contract consisted of the projects titled "220kV Reque-Nueva Carhuaquero Link, with substations, lines and related extensions" and "220/60kV - 75MVA Nueva Tumbes Substation and 60kV Nueva Tumbes-Tumbes line", totaling an investment of €37 million.
EXTENSIVE EXPERIENCE
ACCIONA has extensive experience in the infrastructure market in Peru, where it has been present since 1998 and has developed outstanding projects, especially in the water treatment sector, such as the Talara desalination plant, the La Chira wastewater treatment plant and the Arequipa wastewater treatment plant. It is also in charge of water management in Lima for Sedapal. Moreover, it has undertaken major construction projects, such as the Daniel Alcides Carrión hospital and the Pucallpa prison.
Since early 2019, ACCIONA has also been involved in Peru's mining sector through the construction of a pumping system for the Antamina copper ore processing plant in the province of Huari.
Earlier this year, ACCIONA Energía announced its first project in Peru with the construction of the 131.1MW San Juan de Marcona wind farm in the department of Ica.