COMPROMISE: The company had 1,000 employees with a disability level of 33% or more in 2022, equivalent to 4.37% of its workforce in Spain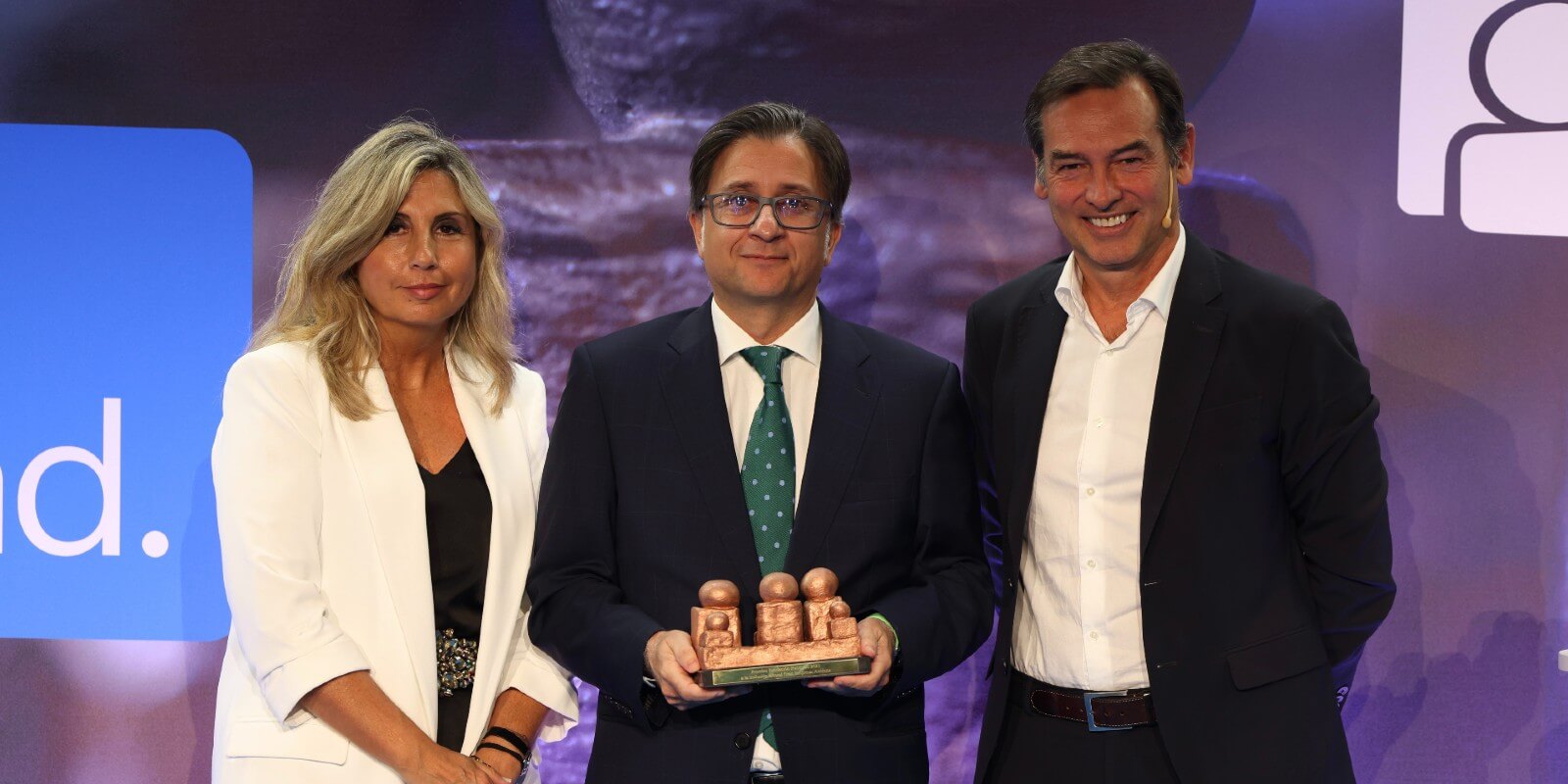 The Randstad Foundation has awarded ACCIONA a prize in the category of "Inclusion of people with disabilities at the workplace led by a large company" for the implementation of its Global Inclusion Plan, which aims to expand the company's inclusive vision through the development of various lines of action, under the Diversity and Inclusion section of the People program, which is based on investing in people to attract and retain talent.
Roberto Fernández, director of Corporate Resources in ACCIONA's Infrastructure division, received the award at a ceremony attended by the president of the Madrid Business Confederation (CEIM) and first vice-president of the Spanish Confederation of Business Organizations (CEOE), Miguel Garrido, as well as the chairman of the Randstad Foundation, Jesús Echevarría, and its director, María Viver.
The other winners in this 18th edition of the awards were La Casa de Carlota, Jaume I University, the ONCE Foundation, Samsung and Mireia Cabañes.
The main objective of these annual awards is to recognize the best initiatives of companies, institutions and individuals working to promote equal employment opportunities and the workplace and social inclusion of people with disabilities.
MAIN INITIATIVES
Among the main initiatives developed by ACCIONA to promote equal opportunities for people with disabilities, the 'Equal People' program stands out. This is an initiative created for the inclusion of young university students with disabilities who have recently graduated in various countries, through which they obtain their first job opportunity in the Infrastructure and Energy divisions while they receive specific training to develop their skills. 
The 'More Diverse, More Capable' program is also worth highlighting, which is aimed at promoting the workplace inclusion of people with intellectual disabilities, who have fewer and fewer job opportunities due to the increased digitalization of tasks.
ACCIONA also develops various contributions and collaborations with organizations and institutions related to disability, with the aim of achieving its objectives in this regard.
The number of ACCIONA employees in Spain, both direct and indirect, with a disability level of 33% or more reached 1,000 people in 2022, equivalent to 4.37% of the workforce, compared to 952 people in 2021. ACCIONA's Sustainability Master Plan has set the goal of increasing the percentage of people with disabilities in its workforce to 5% in Spain by 2025 as well as 2% (or always above the legal minimum) in other key countries.