Awards Ceremony: The awards ceremony took place yesterday in Zurich and the award was collected by Daniel Muñoz, Director of the specialized bridges and roads unit of ACCIONA's Construction business.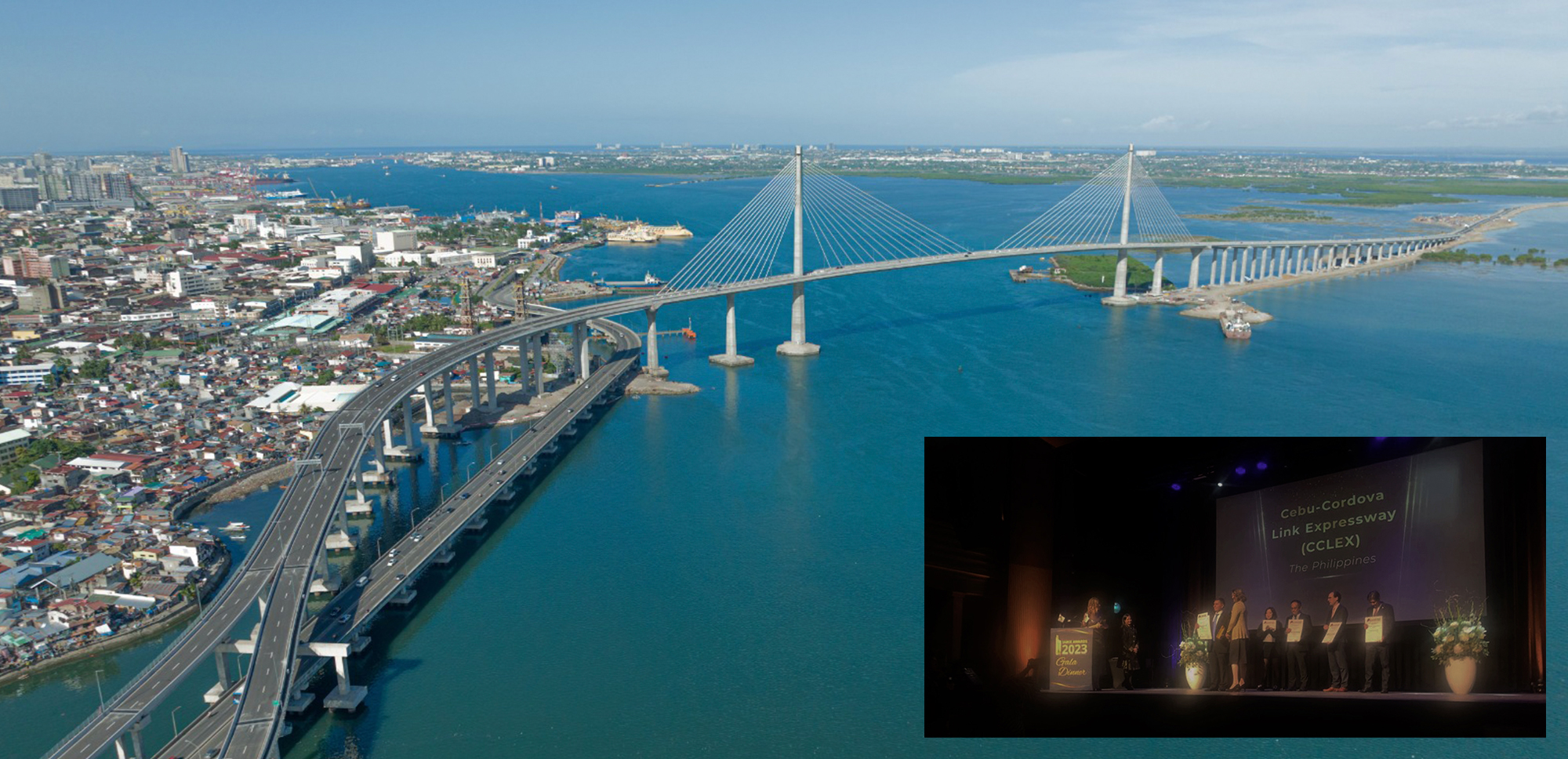 The Cebu bridge project, in the Philippines, built by ACCIONA, has won the IABSE 2023 award yesterday in Zurich in the construction innovation category. This is an award comparable to the Nobel or Oscar for great bridges given by the International Association of Bridges and Structural Engineering. The award was collected by Daniel Muñoz, Director of the specialized bridges and roads unit of ACCIONA's Construction business.
The design and construction of the Cebu long cable-stayed bridge, the longest of its category in the Philippines, one of the most relevant infrastructure projects in the country and led by ACCIONA, had a cost around €405 million. 
The project, in which ACCIONA was the leading company of the consortium with 60% of the participation, having two local partners with a total participation of 40%, consisted of the design and construction of a 650-meter-long cable-stayed bridge, with a central of 390 meters of light between the pylons. In addition, it has included the execution of another approximately 3,300 linear meters of structures distributed in approach ramps and other viaducts, as well as a 5.2-kilometer-long roadway section over an embankment.
Due to the technical and logistical complexity of its construction, a large part of the work has been carried out using its own resources, designed by ACCIONA, representing 85% of the budget, a great milestone especially considering that it was the first work carried out by ACCIONA in the country.
The construction team had to face three main challenges during the construction phase of the project: the high seismicity of the area with numerous earthquakes, the climate where typhoons and large gusts of wind are common, and the location where the bridge is, a busy shipping channel.
In total, more than 150,000 m3 of concrete, 31,000 tons of grade 75 steel and about 2,000 tons of active steel were used for the bridge stays and post-tensioning. About 2,500 direct and indirect jobs have been created for the construction of the bridge.
The opening of the bridge, inaugurated in 2022, has brought numerous benefits for traffic management in the area, relieving the current congestion on the existing bridges when connecting Cebu City – the most important economic and commercial center in the Philippines after its capital, Manila – with the international airport on the island of Mactan through Cordova.
The Cebu Bridge project has also been shortlisted in the category of large road and railway bridges, being the first time, worldwide, that the same project has been selected in two different categories.