Decarbonization: The research, study, and technological development of green hydrogen, a key energy vector in the energy transition, will be enhanced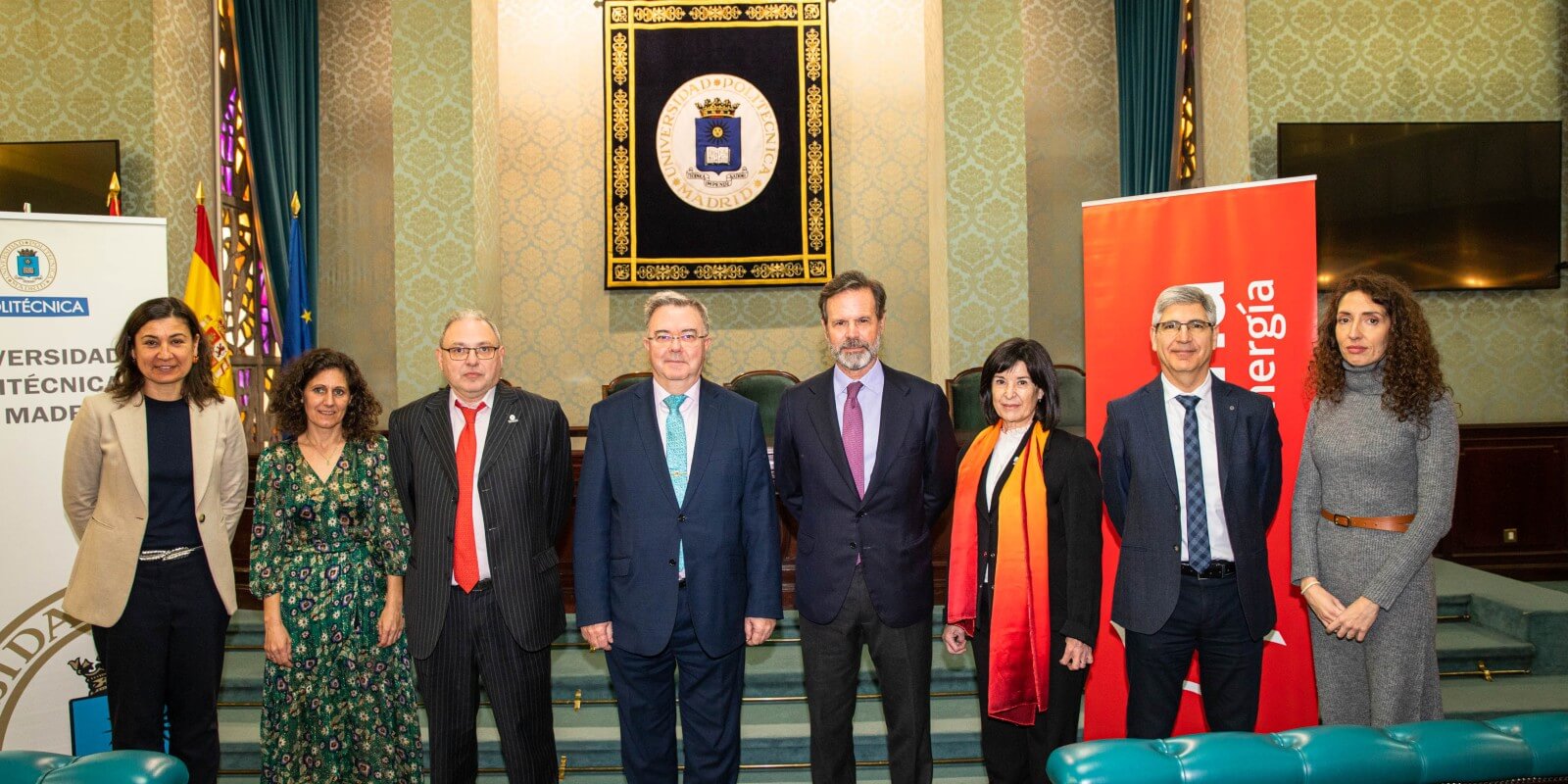 ACCIONA and the Polytechnic University of Madrid (UPM) have created the new ACCIONA Green Hydrogen Innovation Chair, which will see the completion of extensive research and in-depth studies to further support technological developments of this key sector in the energy transition.
The Rector of the University, Guillermo Cisneros Pérez, alongside the Vice-president of ACCIONA Juan Ignacio Entrecanales, presented the chair at an event at the UPM Rectorate, marking the commencement of this strategic collaboration between both entities.
The main areas of study will be innovative technologies for green hydrogen production, cutting-edge vectors for storage, and efficient transport. In addition, new approaches will be explored to boost the role of green hydrogen in the decarbonization of sectors that are difficult to electrify.
This chair sets an interdisciplinary meeting space where experts from ACCIONA will share their knowledge with specialists from the technical schools of the UPM with activities, knowledge, and research groups in hydrogen, such as the Higher Technical Schools of Industrial Engineering, Naval Engineering, Aeronautical and Space Engineering, and Mining and Energy, among others. The company will share its experience in the development and operation of green hydrogen projects researchers and academics. This will promote the scientific and technological progress of this sector with direct application in the industry.
This initiative is consistent with the company's strategy to foster public-private collaboration, in this case between academia and business, to promote the fields of science and innovation.
The creation of the chair was positively endorsed by Juan Ignacio Entrecanales, "The UPM is one of the Spanish universities with more experience in the field of green hydrogen and it includes facilities for testing and development of projects in the sector". He also highlighted that "it is another step forward in ACCIONA Energía's commitment to research and innovation in solutions to decarbonize the economy".
The Rector of the UPM, Guillermo Cisneros Pérez, also applauded the chair creation, "We are very happy to start this important collaboration between ACCIONA and our university because it will boost research, innovation and improve the training of future engineers in this promising energy field," he said.
ACCIONA Energía is a first mover in green hydrogen in Spain. The company is one of the main partners that set up the country's first green hydrogen plant in Lloseta, Majorca, and is developing another plant in Navarra, which will be one of the largest in Europe upon completion.