ACCIONA signs an agreement to support the launch of new episodes of National Geographic Channel's "Years of Living Dangerously" in Canada, Chile, Mexico, Australia and Spain
"Years of Living Dangerously", the series from executive producers James Cameron, Jerry Weintraub and Arnold Schwarzenegger, is airing globally in 171 countries and 45 languages. Hollywood celebrities along with a cast of high profile journalists highlight the problems caused by global warming and the available solutions to tackle it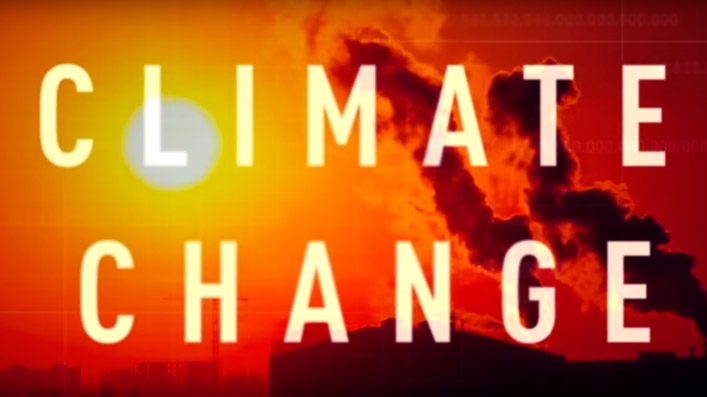 ACCIONA, a global leader in sustainable solutions for infrastructure and renewable energies, and National Geographic have signed a collaborative agreement to promote the fight against climate change
The agreement involves ACCIONA's support for the launch of new episodes of National Geographic Channel's "Years of Living Dangerously" in Canada, Chile, Mexico, Australia and Spain; five countries in which ACCIONA has built flagship sustainable infrastructure and renewable energy projects tah fit with its vision for sustainable development. The production features first-person stories, told by respected journalists and famous Hollywood names, of how climate change is impacting on daily life all over the world. 
ACCIONA and National Geographic's shared commitment to sustainability and environmental protection is the basis of their collaboration. Their joint action aims to raise awareness on real alternatives to global warming and provide solutions with the support of individuals and businesses playing a crucial role. 
The première of "Years of Living Dangerously" in Canada, Chile, Mexico, Australia and Spain will be accompanied by an official event to present the series, with the exclusive broadcast of one of the episodes and a forum in which respected journalists, National Geographic special correspondents and representatives of ACCIONA will discuss solutions and examples of how to combat climate change, both in the public and private sectors, through collective and individual commitment.
ACCIONA and National Geographic believe in economic policies and criteria that penalize CO2 emissions causing global warming and support economic activities that combine development with environmental protection. It is hoped that the concrete examples featured in "Years of Living Dangerously", which illustrate how climate change affects people, will lead to specific solutions to avoid future global warming.
"Years of Living Dangerously", the first series of which was considered to be "the most important television series every made" and won an Emmy award in 2014 in the Outstanding Documentary Series category, is a production by James Cameron, Jerry Weintraub and Arnold Schwarzenegger, made with the help of Hollywood stars, producers and journalists who unite in the awareness-raising campaign about the degradation of nature and the effects of climate change. They include: Jack Black, Gisele Bündchen, Ty Burrell, Don Cheadle, America Ferrera, Thomas Friedman, Joshua Jackson, David Letterman, Aasif Mandvi, Nikki Reed, Arnold Schwarzenegger, Ian Somerhalder, Cecily Strong, Sigourney Weaver and Bradley Whitford.
All the celebrity hosts tell first-person stories from different places in the world where the effects of climate change are only too obvious. Each episode of the series shows specific examples of the fundamental problem of global warming and the huge impact it has on the daily routines of people, as well as the large-scale damage caused by hurricanes, deforestation, energy crises, migration produced by natural disasters, desertification and biodiversity loss.
The result is an objective and candid view of the impact our species has on the planet. But it is also one of hope that our ability to analyze and act will avoid and mitigate the problems we have generated, guaranteeing the future of a world that is both liveable, and sustainable, for future generations.
The series will air on the National Geographic Channel commencing:
Canada: Started on 30 October 2016
Australia: 25 November 2016
Mexico y Chile: 29 November 2016
Spain: 1 December 2016
MORE INFORMATION ABOUT THE SERIES, THE EPISODES AND THE PROTAGONISTS