The project, valued at around €101 million, will improve the quality of drinking water for around 850,000 people in the urban area of the nation's capital.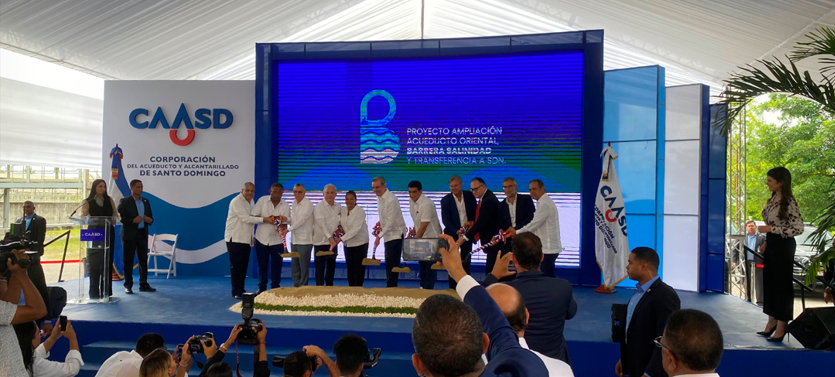 ACCIONA, together with its local partners Inversores y Construcciones del Caribe and Consorcio Solsanit, today celebrated the start of work on the extension of the Eastern Aqueduct of Santo Domingo, which supplies Santo Domingo Este, one of the areas with the highest population density in the capital of the Dominican Republic.
The ceremony was attended by, among other personalities, the President of the Dominican Republic, Luis Abinader, the Director of the Corporación del Acueducto y Alcantarillado of Santo Domingo, Felipe Subervi and the Spanish Ambassador to the Dominican Republic, Antonio Pérez-Hernández, together with representatives from ACCIONA and its local partners.
The project, with a budget of over €100 million, will cover the demand for water from the growing population in the area and improve supplies to the municipality of Santo Domingo Norte, increasing the availability of water for safe human consumption.
The Eastern Aqueduct currently has two modules that produce a total of 4 m3/second and, thanks to this project, a new module of 2 m3/second will be added. The water will be taken from the River Ozama and will be treated in the existing plant, which will also be extended under the project.
A 41-kilometre-long macro distribution network will also be created to provide a service to the population and connect up the existing storage tanks to the three that will be built under the project.
Once the work has been completed, the Eastern Aqueduct will provide a service to around 850,000 people in the urban area, guaranteeing maximum water quality to users.