Final Race: The ACCIONA | SAINZ XE Team awaits the fifth and final race of the championship's inaugural season, with 78 points and in sixth place in the overall standings
Climate Impact: England's southern Jurassic Coast will bear witness to the impact of rising sea levels on the seaside's ecosystems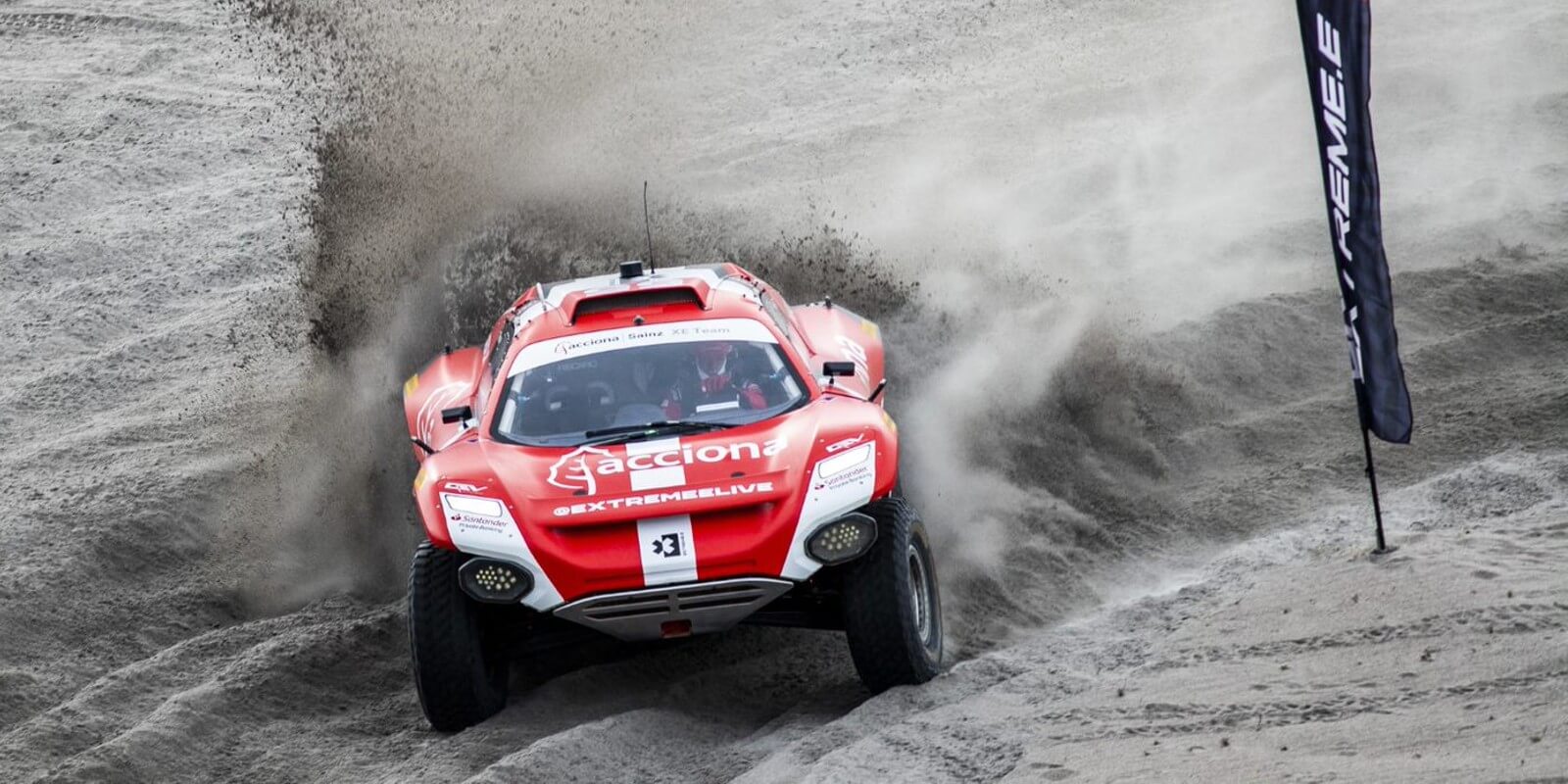 This weekend (December 18th-19th), the ACCIONA | SAINZ XE Team faces the last race in the debut season of Extreme E, the sustainable championship for 100% electric off-road SUVs that strives to raise awareness of the threats of climate change in five endangered ecosystems around the world.
The Jurassic X Prix will take place in Dorset, UK, and will be the end of the championship, which has brought motor racing fans closer to the consequences of global warming, a new model of egalitarian competition and the need to promote sustainable mobility.
The ACCIONA | SAINZ XE Team faces the final X Prix from the sixth place in the overall standings (78 points), with the aim of clinching a new podium finish and fulfilling the potential it showed in the last race in Sardinia, when it was left out of the final due to mechanical problems. The championship's final podium will also be decided in this race.
The racetrack is located in Bovington, a military base of the British Army on the so-called Jurassic Coast. The enclave has been chosen to raise awareness of the rise of sea levels as a result of global warming and the threat it poses to the ecosystems that nourish these coasts and its residents' prosperity.
Carlos Sainz and Laia Sanz will once again lead the ACCIONA | SAINZ XE behind the wheel of the Odyssey 21, the official 100% electric SUV for the race that proves the competitiveness of sustainable mobility even in the most demanding environments on the planet.
With this foray into top-level motor racing, ACCIONA seeks to reinforce its social commitment to the fight against climate change and the need to accelerate the transition to a low-carbon economy through mass sport.
POSITIVE LEGACY
Like all previous races, the Jurassic X Prix will develop a series of environmental initiatives to support the recovery of the ecosystem in which it takes place, in coordination with a scientific team.
On this occasion, the Legacy Program will focus on biodiversity, through a partnership between Extreme E and the National Trust, a historic British conservation organization that protects 250,000 hectares of land and more than 1,000 kilometers of coastline across the United Kingdom.
Dorset is home to the large Purbeck Heaths National Nature Reserve, with more than 3,300 hectares of land and ten preserved wildlife habitats.