HYDRO X PRIX: ACCIONA's team closed the Scottish rounds with a victory in the redemption race and a fourth place that leaves the team in second place in the championship
OLD MINE: The Hydro X Prix brought the need to accelerate the energy transition to a circuit inside a former coal mine undergoing a renewable transformation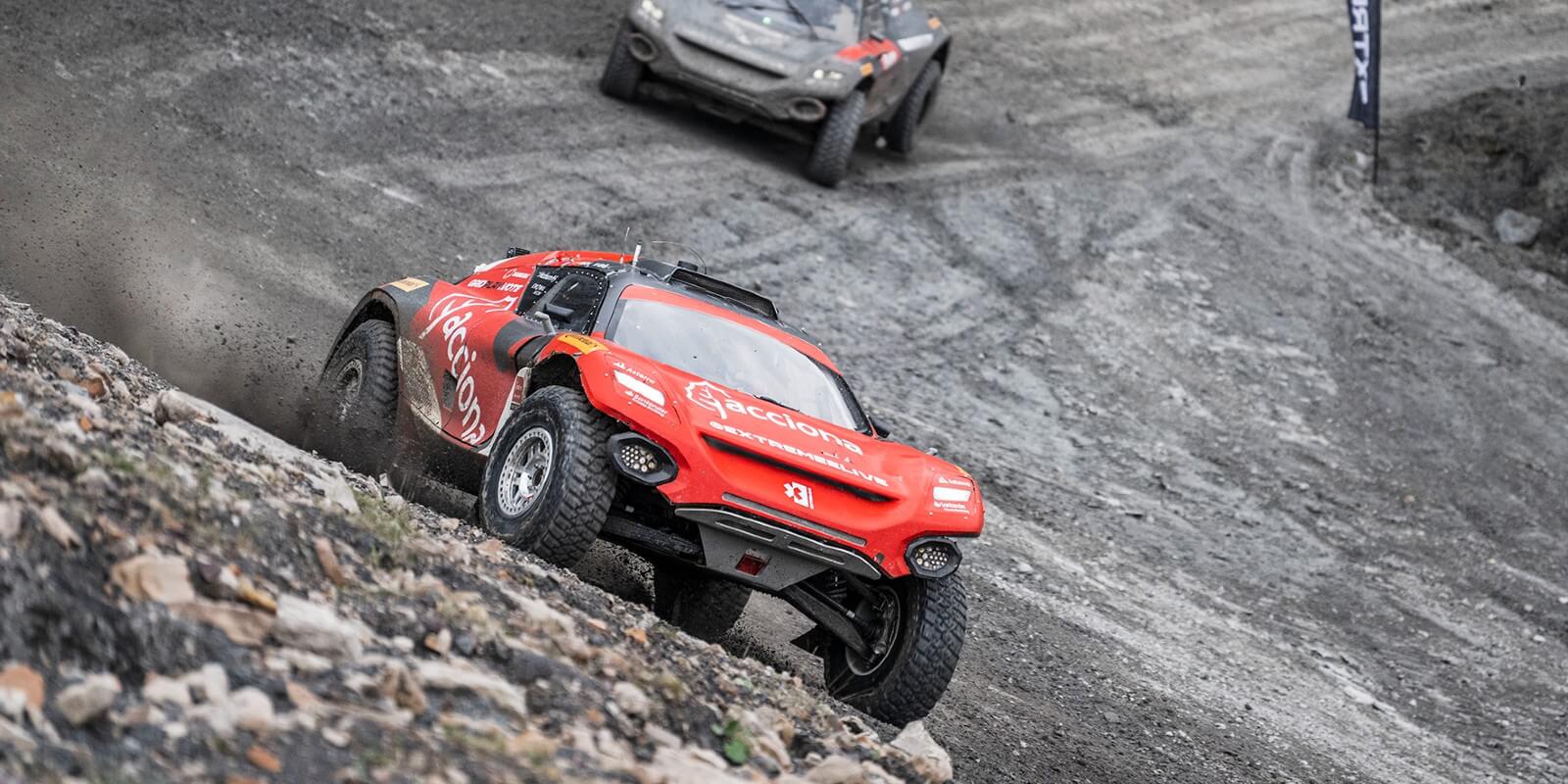 The ACCIONA | SAINZ XE Team's participation in the Hydro X Prix of Scotland ended with a fourth place in Sunday's final, which was heavily affected by the abundance of mud on the track and poor visibility. Laia Sanz and Mattias Ekström took a victory in the consolation race on Saturday and now occupy second place in the championship as the event approaches its halfway point.
In addition to their usual rivals, the Spanish team faced the most difficult visibility conditions in the history of the championship. This caused a more unpredictable X Prix than usual, which worked against an ACCIONA | SAINZ XE Team that had the speed to fight for higher goals. The final result of the awards was a victory in Saturday's redemption race and a fourth place in the Sunday's Final.
All in all, the ACCIONA | SAINZ XE Team sits in second place in Extreme E with a total of 68 points with six rounds still to go, in three locations around the world. The gap to the leader is only 11 points.


DECARBONIZED MINE
With the aim of raising awareness of the need to advance the energy transition and decarbonization, key in the climate challenge, the Hydro X Prix raced inside the former Glenmuckloch open-pit coal mine, in the southern Scottish council area of Dumfries and Galloway.
The mine is in the process of being converted into a pumped storage hydroelectric power plant (400MW) and a wind farm (150MW). These renewable facilities will have the capacity to supply around 300,000 homes.
The project will contribute to Scotland's goal of obtaining half of the national electricity consumption from renewable sources by 2030. Currently, 97% of the country's electricity production comes from clean sources. This also covers mobility, where its ambition is to end the marketing of combustion-engine cars from 2032.
UPCOMING EVENTS
The ACCIONA | SAINZ XE Team will return to competition on the weekend of July 8th and 9th at the Island X Prix of Sardinia (Italy). Extreme E returns to one of its original venues to bring motor racing spectators a vision of an environment affected by drought and the constant risk of forest fires.
With its participation at the head of the ACCIONA | SAINZ XE Team, ACCIONA seeks to support Extreme E's exercise to raise awareness of the threat of climate change in different parts of the planet and the consequent need to combat it by accelerating the transition to a low-carbon economy.
If you want to now more about our team, visit ACCIONA | SAINZ XE TEAM