The Company has designed and produced a 3D spectacle using the video mapping technique. It will showcase the values of Spain during the week of the German-Spanish summit in Berlin.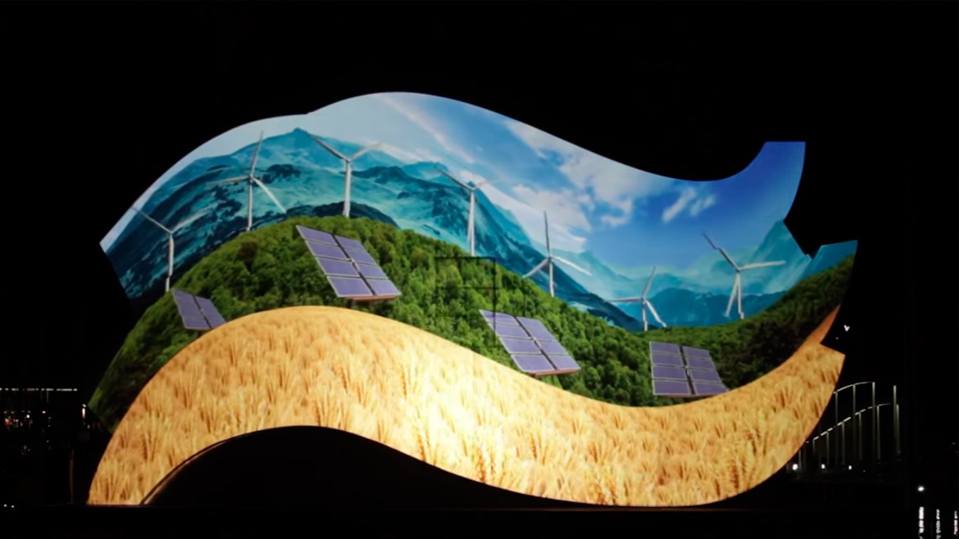 ACCIONA Producciones y Diseño (APD) has designed and created a video mapping spectacle to give the people of Berlin and Germany society in general an idea of the values that make up Spain as a country nowadays, through "Marca España" (Brand Spain).
From September 1st to 4th the emblematic Potsdamer Platz in Berlin will be the scene of night projections of the audiovisual titled "España Hoy, una nueva visión del talento español" (Spain today, a new vision of Spanish talent), highlighting the strong points and best-known features of España in the world. The video mapping −which lasts 8 minutes− is projected onto a large undulating structure 13 meters long by 9 meters high. It evokes the Spanish letter "Ñ" and provides a summary and reflection of modern-day Spain through well-known examples of its artistic, cultural, industrial, commercial, technological, gastronomic and sports heritage.
The inauguration of the event −central to the "Marca España" campaign− in the heart of Berlin was presided by Spanish Minister for Foreign Affairs and Cooperation José Manuel García-Margallo within the framework of the German-Spanish summit headed by German Chancellor Angela Merkel and Spanish Prime Minister Mariano Rajoy. Both dignitaries had the opportunity to watch its premiere during their official meeting.
After its national presentation in Barcelona in March this year, coinciding with the holding of the World Mobile Congress, a benchmark event in advanced technology, the projection of the video mapping spectacle 'España Hoy' in Potsdamer Platz represents the international debut of the "Marca España" campaign, aimed at highlighting and promoting the country abroad.
The result of an overall commitment to sustainability on the part of ACCIONA Producciones y Diseño (APD), the event is 'carbon neutral', i.e. the CO2 emissions generated by it will be offset in a clean energy project, achieving a final emissions balance of zero.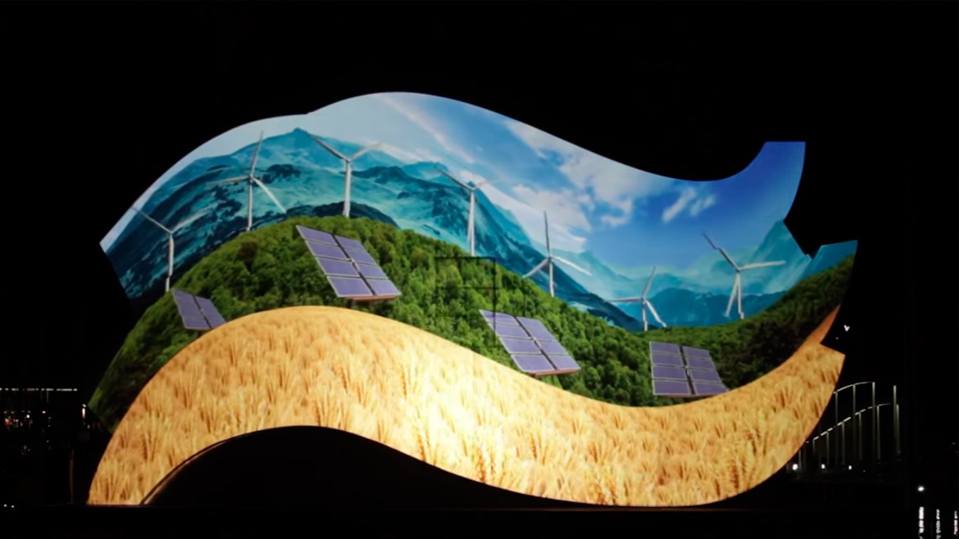 watch video