INCLUSION. ACCIONA's corporate foundation provides basic services to remote populations and acts in 1,125 communities in Peru, Mexico, Panama, Chile and the Philippines

ENERGY POVERTY. acciona.org extended its activity to Spain to reduce electricity bills for low-income households through photovoltaic plants for collective self-supply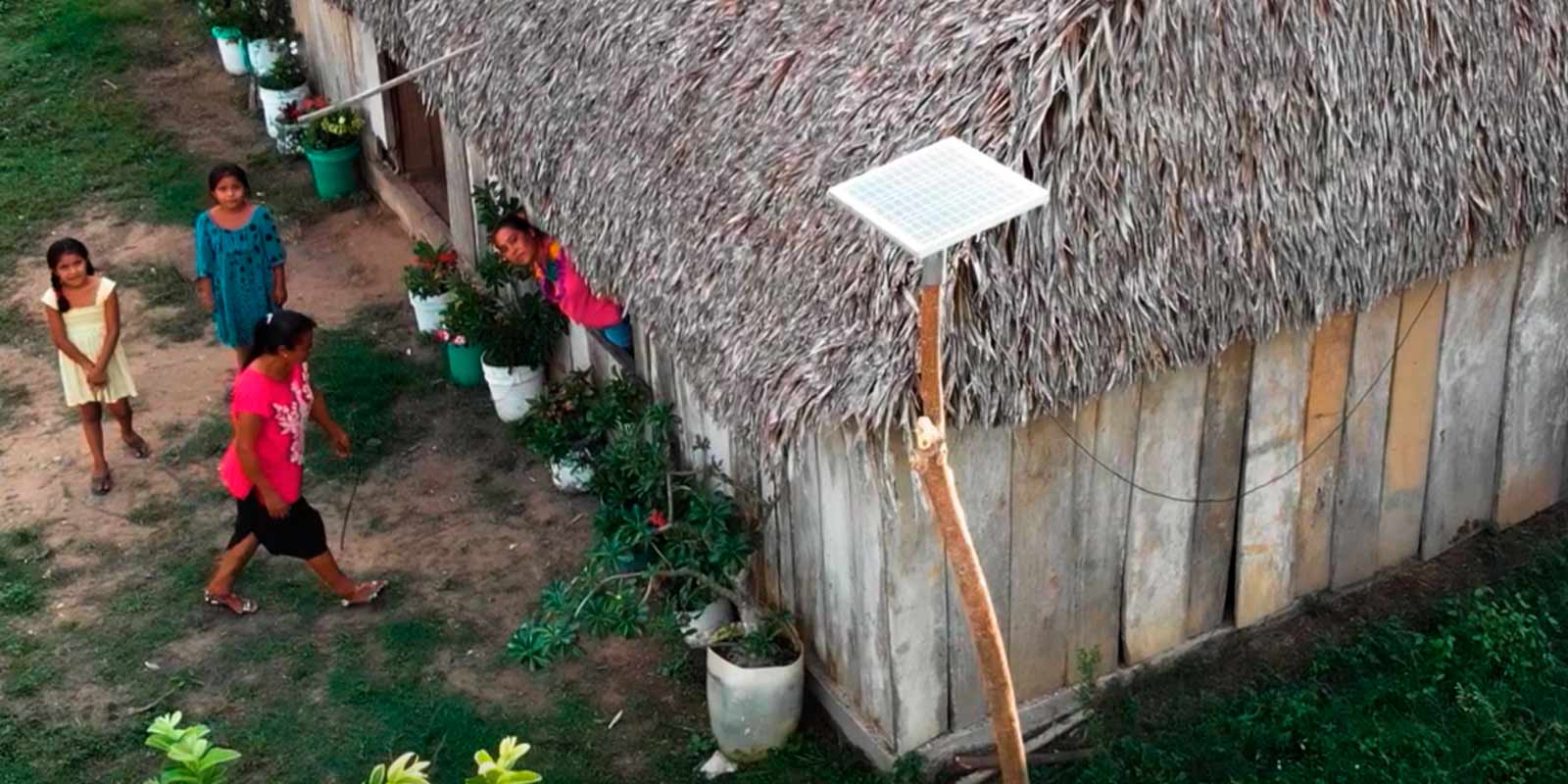 acciona.org, ACCIONA's corporate foundation, helped a total of 92,500 people last year, as beneficiaries of its programs for universal access to sustainable electricity, drinking water, proper sanitation and safe cooking in remote areas and low-income communities in Peru, Mexico, Chile, Panama and the Philippines. The number of beneficiaries represents a 35% increase compared to 2021, in a year marked by the start of projects in two new countries: the Philippines and Spain.
In the Philippines, acciona.org inaugurated its first project in the country, Lights at Home El Nido, in collaboration with the Ayala Foundation, which has provided affordable, reliable and sustainable electricity services to 119 homes and nine community centers in the north of Palawan island.
ACCIONA's corporate foundation implemented its first project in Spain to alleviate energy poverty through collective energy self-supply. This first initiative is being developed in San Juan del Puerto (Huelva), where a photovoltaic plant has been set up to reduce the electricity bills of 43 households living in energy poverty.
acciona.org is already active in 1,125 communities with a unique model based on providing access to energy, water and sanitation as a service. To this end, it sets up subsidiary non-profit organizations to act as social providers of basic services and it promotes business ventures for customer care in close proximity to the users, which create local economic industries and ensure that the services are sustainable over time.
Access to basic services has a direct impact on education and training, the local economy, women's role in communities, the health and well-being of families and environmental protection.
2022 IMPACT
35 million hours of available household lighting minimized illnesses caused by smoke and low light intensity from candles, kerosene, firewood, etc. In addition, reliable water supply and sanitation systems prevented diarrheal diseases and improved communities' health and hygiene conditions.
Access to electricity allowed people to make the most of 10 million additional hours during the year. 31,700 school-age users were able to spend 1.2 million hours doing their homework after sunset, leading to a lower school dropout rate as well as higher motivation and educational levels.
1,125 women participate in the representative organizations promoted in each community and are among the almost 30,000 users who improved their working conditions at home. acciona.org approaches its programs with a gender equity focus. For this reason, it encourages women's participation in decision-making at the domestic and community levels regarding the services available in their homes, and it especially promotes women's entrepreneurship through the management of service and spare parts centers linked to the supply of energy, water and sanitation, for which they receive specific training. A quarter of the 37 business ventures that support acciona.org's services are run by women.
In total, the residential photovoltaic systems in operation avoided 6,535 tonnes of CO2 emissions and the uncontrolled dumping of 37 tonnes of batteries, thanks to the use of efficient lamps and electrical appliances connected to these systems.
EXPANSION TO NEW AREAS
In addition to the implementation of projects in the Philippines and Spain, acciona.org expanded its activity in the countries where it was already present to reach a total of 20,550 households (+28%). This was made possible by partners, co-financiers and volunteers, who were able to resume their contributions on the ground after two years of restrictions due to the COVID pandemic.
In Peru, electricity services were extended to 2,117 Amazonian households in the department of Loreto, of which 1,500 now have electricity for the first time in communities in the Daten del Marañón province, as well as in the department of Cuzco, where the services have reached 500 households also for the first time in the districts of Echerati, Vilcabamba, Santa Teresa and Huayopata.
In Mexico, acciona.org continued to roll out its programs in Oaxaca and began its activity in the state of San Luis Potosí with a pilot project that benefits 50 remote rural households in the Huasteca region. Also in San Luis Potosí, it built a photovoltaic plant connected to the national power grid to generate electricity bill savings for the NGO Colonia Juvenil, which offers training to more than 100 young low-income residents of rural communities in the state.
In Panama, acciona.org expanded photovoltaic electrification services to nearly 1,400 homes in the Ngäbe-Buglé indigenous region, while in Chile it continued to roll out renewable electricity services in the Coquimbo region for more coastal and inland communities.