Pilot project: Located in Chile's Coquimbo region, the initiative will benefit 50 families
Cooperation for development: acciona.org has provided access to affordable, reliable and sustainable energy, water and sanitation to 68,000 people in Peru, Mexico and Panama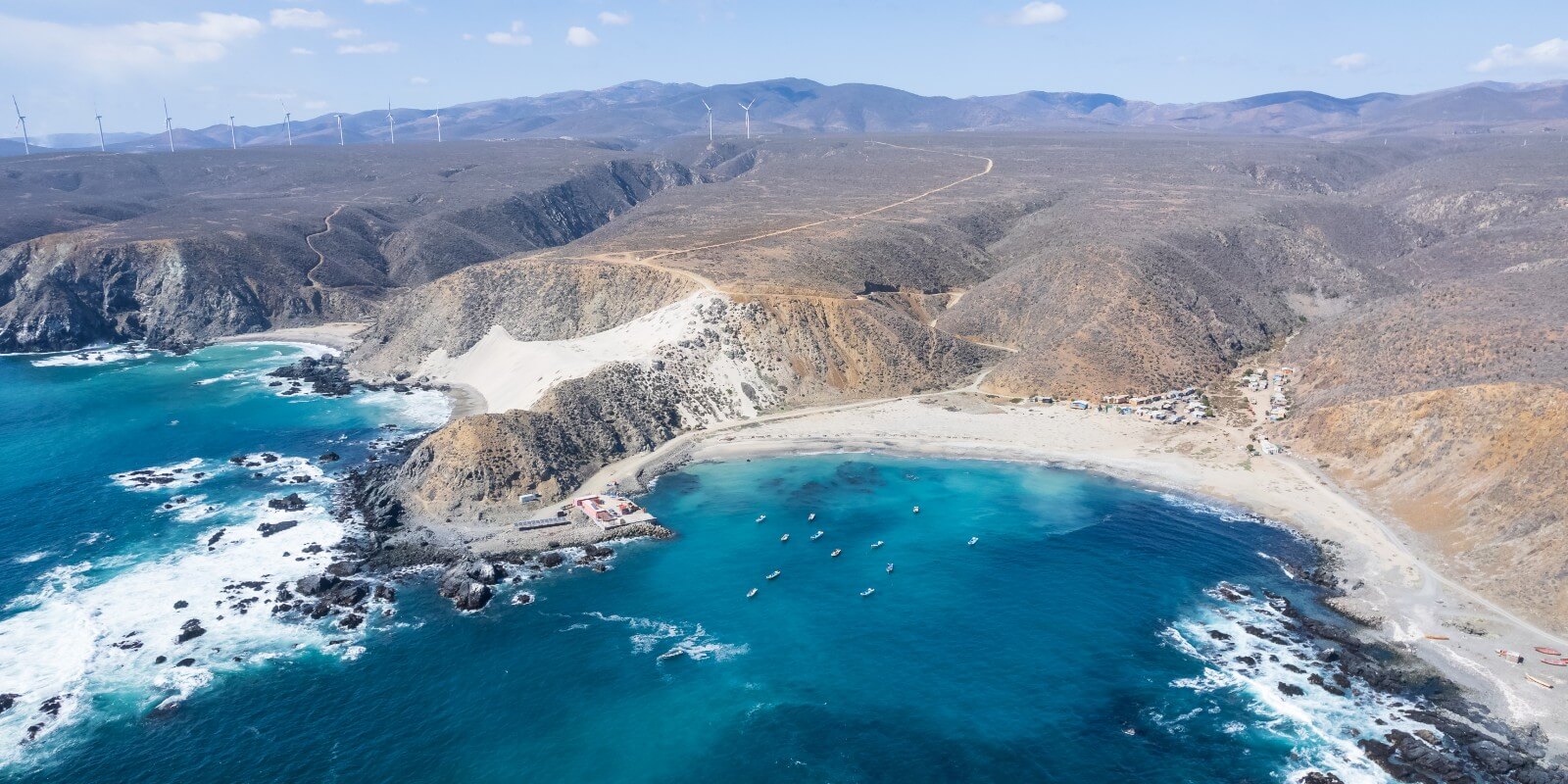 acciona.org, the ACCIONA group's corporate foundation, will carry out its first project in Chile, after 13 years of providing basic electricity, water and sanitation services to more than 68,000 people in isolated rural areas of Peru, Mexico, Panama and, more recently, Spain.
The foundation's first Chilean initiative will be developed in the country's Coquimbo region, where currently almost 3,000 homes have no connection to the electricity grid. 
This pilot project consists of providing electricity to 50 households that depend on gasoline-powered generators as a source of energy, which provide them with a maximum of 3-5 hours of electricity per day, at a monthly cost that can amount to almost half of their income.
acciona.org will replace these fossil fuel engines with safer, more efficient and environmentally sustainable home photovoltaic systems.
Users can choose from three different types of equipment, depending on their power needs:
12V systems in direct current, offering an energy availability of 140Wh/day. These provide around 6 hours of electricity per day, including 2 hours of mobile phone charging and the possibility to connect compatible electrical devices (TV, radio).
12V systems in direct current and an availability of 600Wh/day, which also supports the connection of a refrigerator and a compatible tablet, in addition to the services included in the previous model.
24V equipment in direct current and 220V in alternating current, and an availability of 1.28KWh/day. All the previously mentioned features plus the possibility of connecting conventional household appliances.
The latter two are being offered by acciona.org for the first time, meaning this project will also serve as a pilot to test out these technologies and incorporate them into the rest of the group's initiatives in the other countries where it operates.
To assure that users are offered an economically sustainable service in the long term, payments are guaranteed to be significantly less than their previous energy costs.
acciona.org works alongside Banco Estado's network of 30,000 CajaVecina branches to collect the service fees.
The foundation is also training local entrepreneurs to offer installation, repair and advisory services as well as selling household appliances to beneficiary households at its Centros Luz en Casa centers.
In addition to this initiative, which acciona.org intends to replicate in other communities, the group plans to implement projects to improve infrastructure and water and sanitation management services in rural and peri-urban communities in Chile.
TOP HEAD
acciona.org's mission is to promote the access of basic services and infrastructure that are linked to the ACCIONA group's activities (energy, water and sanitation) and to contribute to the achievement of the Sustainable Development Goals.
Since 2008, ACCIONA's corporate foundation has provided access to these basic services to around 68,000 people in isolated rural communities in Peru, Panama and Mexico.
In Peru's Cajamarca region, the foundation supplies electricity to 4,000 homes, as well as to community centers (schools, churches, health centers, etc.). Also in Peru, the group is carrying out its 'Luz en Casa Amazonía' program, which provides electricity to more than 1,500 homes in the Peruvian basins of the Napo, Ucayali and Amazon rivers; and the 'Agua en Casa' program, which consists in upgrading water and sanitation service management systems and facilities in two communities in the country's Ica department.
In Mexico, acciona.org has helped more than 9,000 families in rural communities in Oaxaca, Chiapas and Nuevo León, by providing them with access to essential electricity, water, sanitation and cooking services through "eco-technologies", which are designed to be environmentally and economically sustainable in the long term.
In Panama, acciona.org provides access to basic electricity to more than 1,400 households in remote rural communities in the Ngäbe-Buglé indigenous region, the least developed area in the country.
The foundation has recently launched its first project in Spain, developing a community self-consumption photovoltaic installation in San Juan del Puerto, Andalusia.
All these acciona.org initiatives are carried out in collaboration with other public, private and civil society actors, at both national and international level, as well as with the targeted population that benefits from the projects. All these groups share developmental goals with the foundation and are vital for the success of its projects.