The third phase of acciona.org's Luz en Casa Amazonía Project, which benefits 7,400 people in Peru's Amazonian region of Loreto, is now complete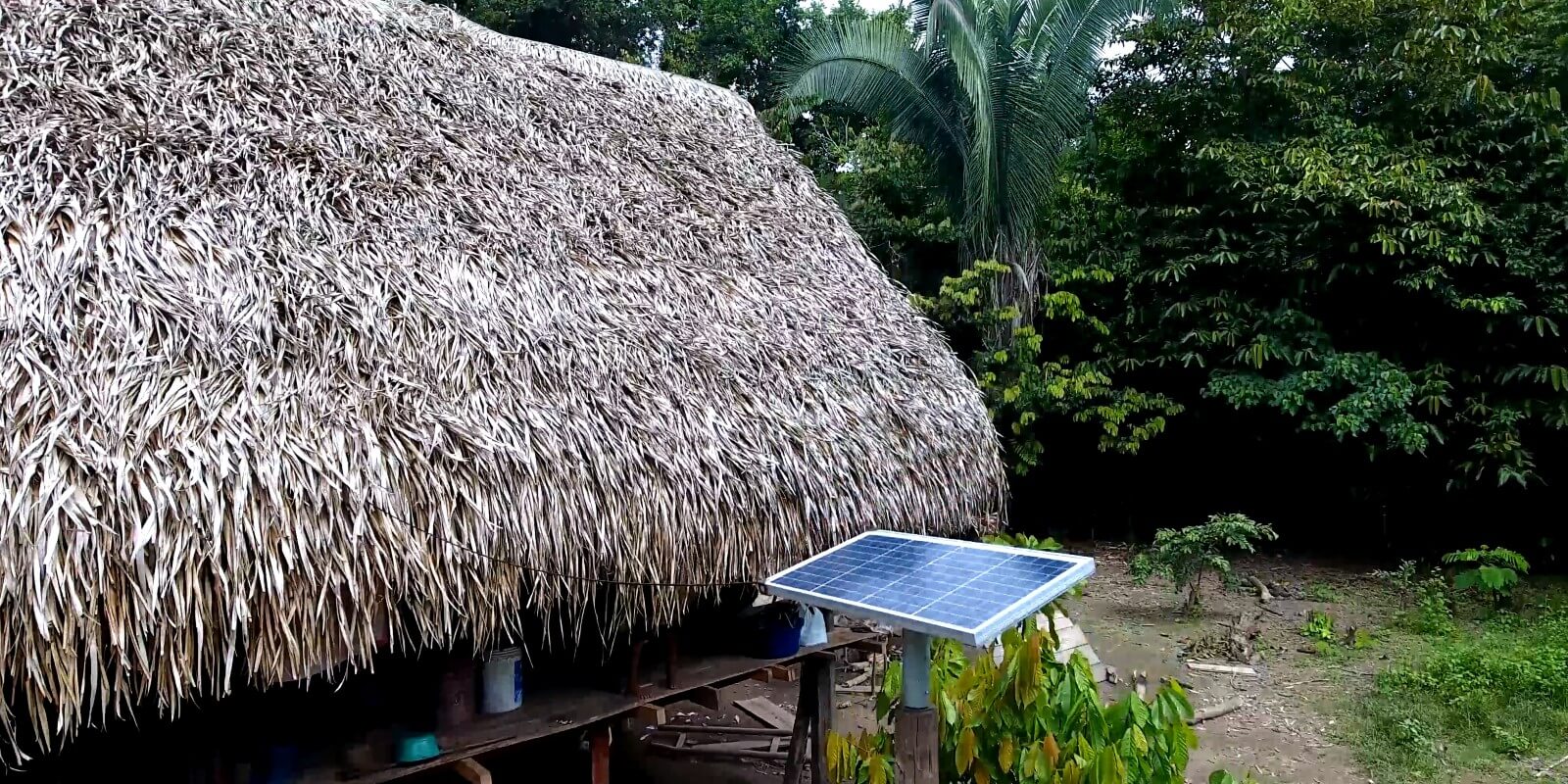 acciona.org, ACCIONA's corporate foundation, has expanded its business activity in the Peruvian Amazon with the installation of 1,100 new solar home systems. This initiative is the third phase of the Luz en Casa Amazonía program, which had previously provided electricity to over 400 homes.
Luz en Casa Amazonía has given over 7,400 people access to electricity in their homes for the first time.
The program's third phase enables ACCIONA's foundation to provide reliable and sustainable electricity to 30 new isolated and hard-to-reach communities in the Napo, Ucayali and Amazon river basins, where access to the conventional power grid is impossible. This is due to the communities' distribution amd geographic isolation, the fact that they can only be reached by river and also their complicated environmental balance.  
acciona.org uses third generation home photovoltaic systems that are easily manageable, transportable, robust and free of pollutants, which makes them a suitable option for very remote and environmentally sensitive environments. These systems provide around 6 hours of electrical lighting per day, and can charge a cell phone and power an electrical device (radio, TV...) for 2 hours.
These PV installations make life easier for the program's beneficiaries when carrying out productive, domestic, educational and recreational activities at home. In addition, by replacing other improper lighting methods, such as using candles or oil lamps, these systems can prevent eye and lung diseases caused by smoke and fires. From an environmental point of view, they also help to minimize uncontrolled battery dumping.
All users of acciona.org's programs receive training sessions on how to install the equipment themselves in their homes (under the supervision of the company), on how to carry out basic maintenance services on the equipment and also how to maximize their benefits. acciona.org acts as the operator of these installations, guaranteeing the correct functioning of all equipment.
PUBLIC COLLABORATION
For this project, acciona.org counted on the collaboration of the Polytechnic University of Madrid and co-financing from the Spanish Agency for International Development Cooperation, through its 2018 call for Innovation Actions for Development.
On this occasion, both the supply and supervision of the systems, as well as the training sessions, were carried out under rigorous health precautions to avoid the risk of coronavirus contagion, both for the beneficiaries of the service and for the acciona.org teams themselves.
Simultaneously, acciona.org has also contributed to the purchase of protective material for health workers in the Napo Health Network, as well as other basic medical equipment.
acciona.org is committed to the long-term sustainability of its services. The Luz en Casa Amazonía's electricity services are provided for a very affordable fee, which is lower than what families previously had to spend on rudimentary lighting solutions. These lower prices cover the costs of operation and maintenance of the systems.
This service is supported by the work carried out at the Luz en Casa Centers, run by local entrepreneurs, where the program's users go to receive advice, for the repair and sale of compatible electric appliances, and also for processing payments for the installations.
acciona.org, seeks to contribute to the universalization of basic services, which prove essential for development, while respecting the traditions and ways of life of local indigenous communities. To this end, the foundation functions under the international standards of the rights of indigenous peoples.
The Amazon region is an area of extremely high ecological value, covering more than 6.7M of land across 9 different countries. The Amazonian communities, mostly indigenous people from diverse ethnic groups, live in remote and hard-to-reach locations that are only accessible by river, with extreme temperature and rainfall conditions. This, added to the cost and impact of the construction and maintenance of distribution networks, means that the concept of widespread access to conventional electrification systems are unfeasible in said communities.
acciona.org serves to bring energy, water and sanitation access to very low-income groups. Since 2008, the group has provided electricity to isolated rural areas in Mexico, Peru and Panama, and since 2018, it has brought access to clean water and sanitation to these areas as well. Almost 64,000 people have benefited from its business activities so far.