acciona.org brings Light at Home to additional of about 400 households and community centers at Barangay Silbaltan and Barangay Teneguiban, in the municipality of El Nido (Philippines).
This is the first extension in the Philippines of Light at Home, which already benefits more than a hundred households and community centers at Sibaltan since 2022.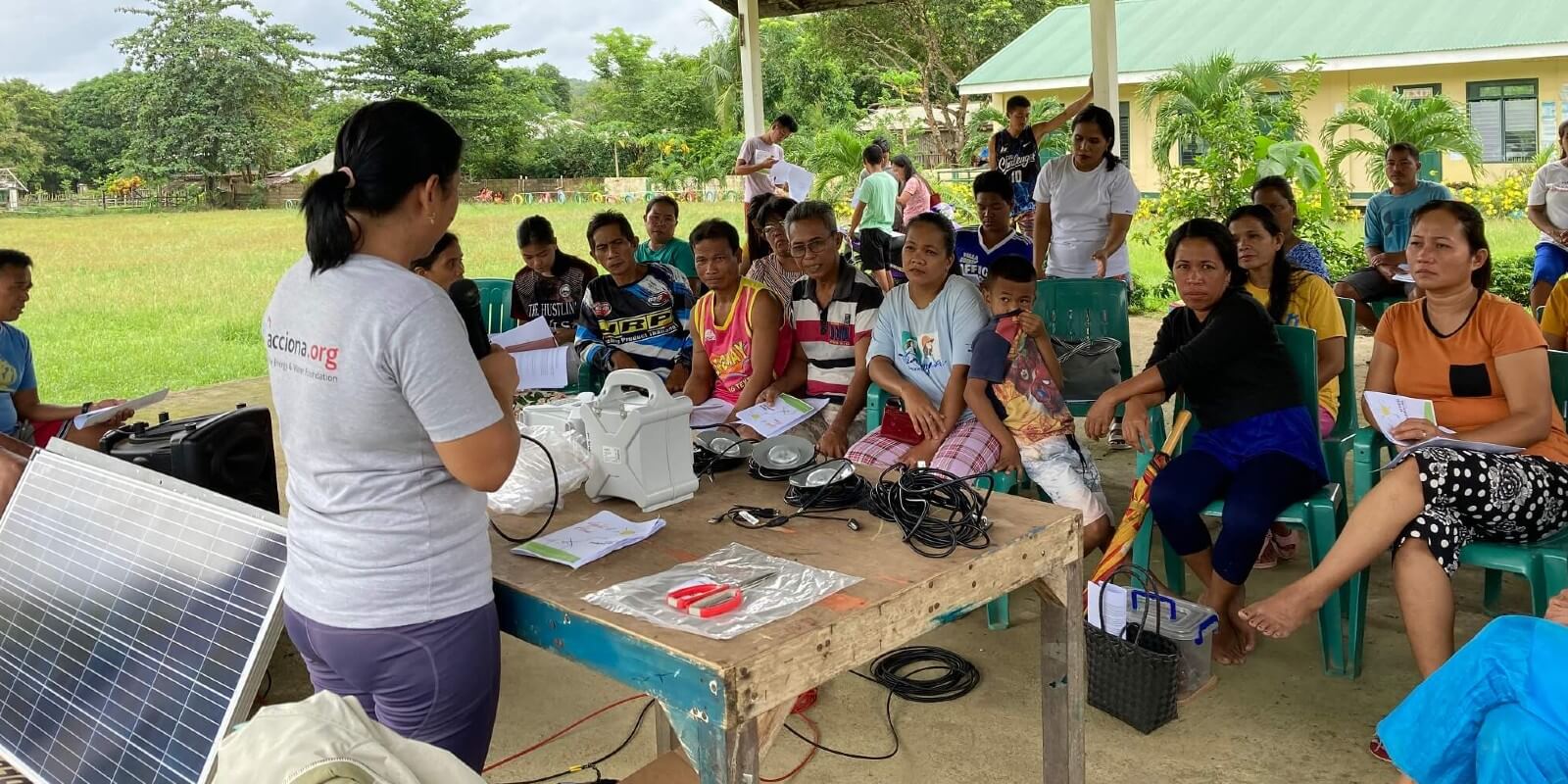 acciona.org reached the Philippines about 2 years ago to tailor its basic-service delivery models to the rural areas of the country.
After the successful acceptance of the Light at Home El Nido pilot project among 120 households and 10 community centers benefited at Barangay Sibaltan, acciona.org started a first extension of the initiative to additional 400 households and community centers at Barangay Sibaltan and Barangay Teneguiban too, both in the municipality of El Nido.
Light at Home brings access to a modern, sustainable, reliable, affordable electricity basic service, which provides a useful performance, through solar home systems, with 10 hours of electric lighting, 6,4 hours of fan, 3,5 hours of radio and 1,6 hours of TV in average, as the pilot project satisfaction survey showed.
The households benefited at Teneguiban will receive proximity services through the User Assistance Center recently started up at this barangay. The center is managed by a female shopkeeper having her small shop in a reference location to these families.
In summary, Light at Home is reaching 500 households and community centers benefited in Philippines. Thus more than 2,200 persons are able now of promoting their social, economic, and environmental development more easily thanks to their access to the electricity service.
*Foto:Training session with new beneficiaries of Light at Home at Dagmay, a community at Barangay Teneguiban in El Nido