The service brings 500 sustainable electric motorcycles, powered by 100% renewable energy, into the city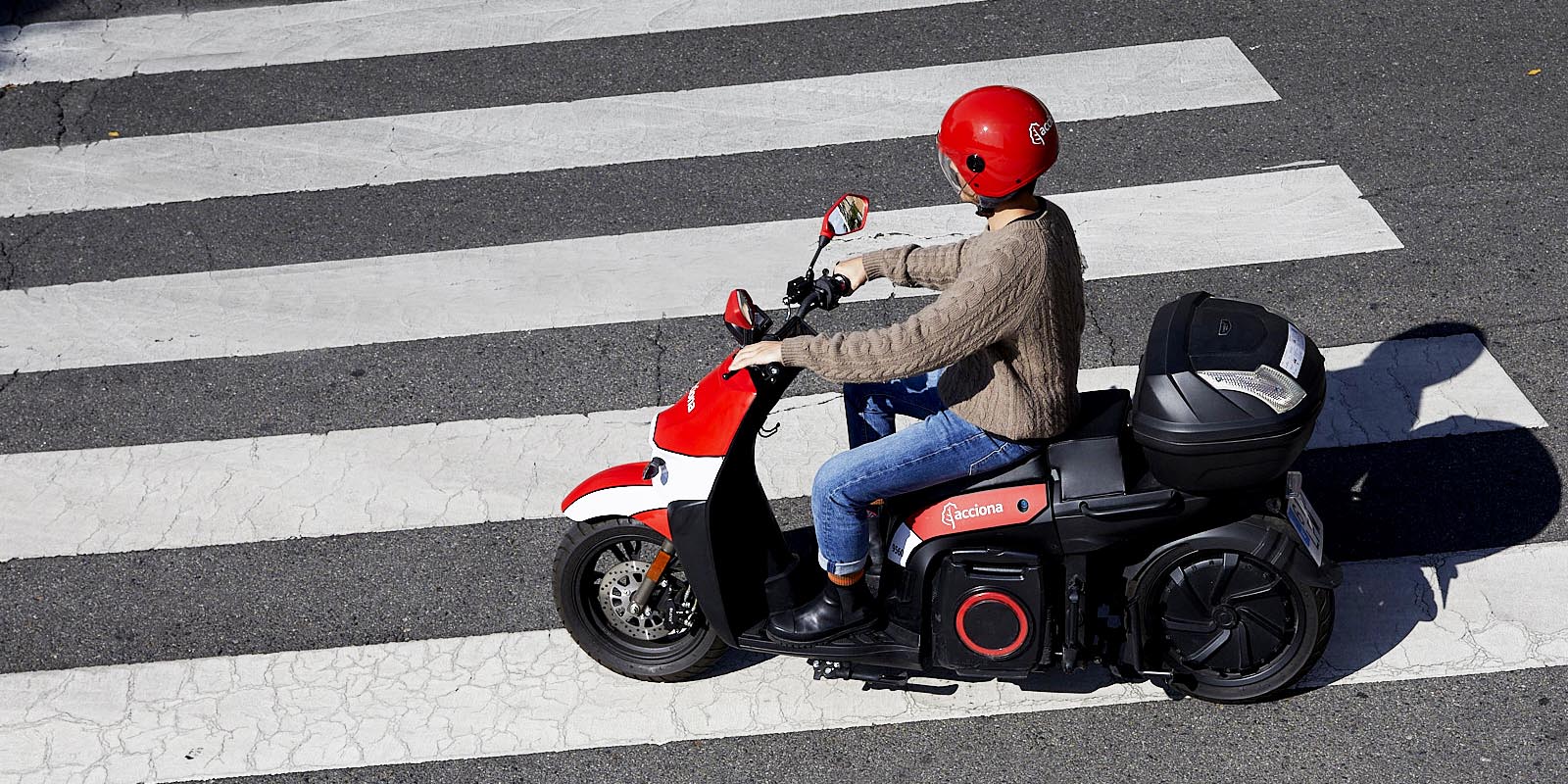 ACCIONA has launched its motosharing service in Málaga, introducing a fleet of 500 electric units in the Spanish city.
In Málaga, ACCIONA's electric motorbikes can be driven throughout the city center, as well as in the Parque Comercial Málaga Nostrum shopping complex, the Virgen de la Victoria Hospital and also the La Rosaleda area and the Parque de la Alegría, situated in the north of the city. The motorcycles will also be available for use along the Malagueta beach, and in the El Candado coastal neighbourhood, located in the eastern part of the city.
The service was officially inaugurated today during a press conference, attended by Malaga City's Councillor for Mobility, José del Río, who stated that "with the arrival of ACCIONA's motosharing service, Málaga is moving towards a non-polluting urban mobility trend that contributes to the desired sustainable transport model".
Filippo Brunelleschi, ACCIONA's Mobility Service's Director of Expansion, was also present at the press event. He highlighted the importance of collaborating with local authorities to design mobility models that are efficient, safe and environmentally sustainable. "The mobility of the future will be shared, electric, multimodal and will make use of Big Data technology for optimization, a trend that is already happening in Málaga".
The service's shared electric vehicles are an ideal alternative for urban transit, while following health requirements to stop the spread of the coronavirus. ACCIONA has established a strict hygiene protocol in accordance with all requirements and indications put forward by international health authorities, in order to avoid any risk associated with Covid-19. All ACCIONA's units are regularly disinfected and equipped with a ready-to-use hygiene kit. This kit contains wet wipes for cleaning contact areas, a hydro-alcoholic hand gel, and disposable inner helmet nets.
The ACCIONA Mobility app includes self-protection and hygiene recommendations as well as information on the proper use of the vehicles.
ACCIONA is currently the leading global motosharing provider by number of vehicles, with more than 10,000 motorcycles available in other cities such as Madrid, Barcelona, Zaragoza, Valencia, Seville, Rome and Milan.
The motorbikes have a performance equivalent to 125cc and offer different driving modes which adapt to both inner city transit as well as fast roads, reaching up to 80Km/h on these.
Registration is required to access the app, which can be completed on the ACCIONA Mobility APP and the webpage https://movilidad.acciona.com/. The service's costs vary between €0.26 and €0.28 per minute, depending on the selected driving mode. The final price includes the costs of maintenance, refueling (electricity), vehicle insurance,
ACCIONA's customer service department is available 24/7 to handle queries and any accidents or problems.