The project will generate clean energy equivalent to the consumption of 65,000 homes and avoid the emission of 112,000 tons of CO2 into the atmosphere every year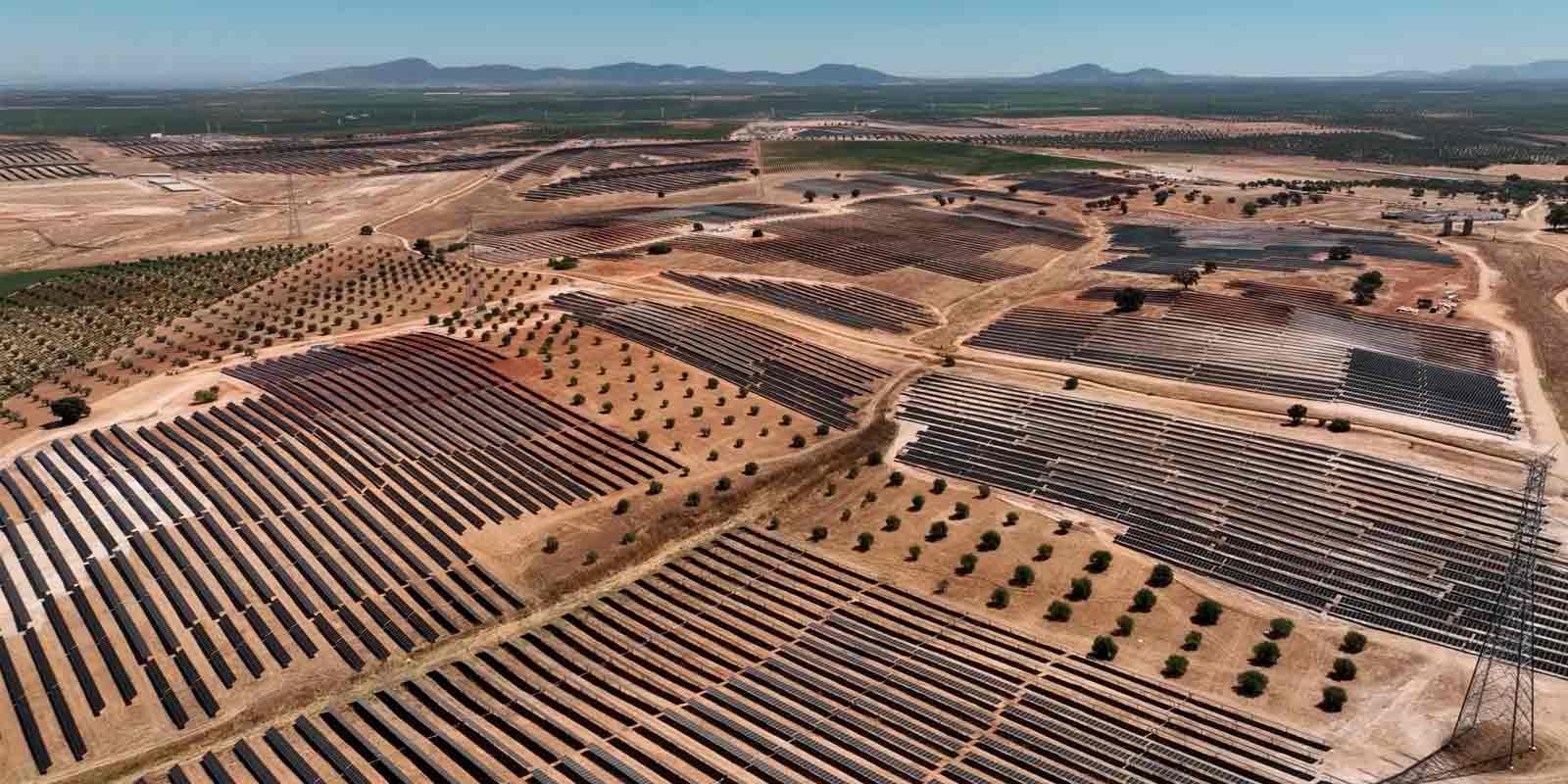 ACCIONA Energía has started operations at the photovoltaic complex Extremadura I, II, and III (125MWp) in Almendralejo (Badajoz), the largest solar complex of the company in Spain.
Formed by more than 230,000 photovoltaic modules, Extremadura I, II, and III will generate 257GWh of clean electricity per year, equivalent to the consumption of around 65,000 homes, and will avoid the emission of approximately 112,000 tons of CO2 annually. The project has an associated investment of over €80 million.
ACCIONA Energía will invest a percentage of the benefits generated by the plant in social projects, as part of its commitment to the communities where it operates.
The company is implementing, in collaboration with the City Council of Almendralejo and AlmaNatura, the 'Colabora Almendralejo' program. This initiative is part of the Social Impact Management (SIM) plan for Extremadura I, II, and III, and it resulted from a research and open dialogue with all the stakeholders identified in the area. The goal of 'Colabora Almendralejo' is to connect young unemployed people and enterprises so that they work together to impulse the municipality's sustainability and employability.
A total of 30 young people will receive free training sessions in diverse areas such as sustainability, innovation, and identification of socio-environmental challenges. In addition, 10 companies will take part in coaching sessions to identify their main areas for improvement and sustainability challenges.
With the knowledge acquired, the young participants and the companies will work together in a series of cocreation workshops to develop solutions that promote the companies' sustainability and help them overcome the challenges identified.
The five best business solutions that emerge from this collaboration will receive financial support for its implementation, consisting of €1,600 for each company and €700 euros for each youngster involved in the execution.  
The construction works of Extremadura I, II, and III have brought to light a series of significant archeological remains, including a set of 'causewayed enclosures' Chalcolithic settlements dating back more than 5,000 years.
The company worked hand in hand with archaeologists, heritage conservation specialists and the Directorate General for Cultural Heritage of the Regional Government of Extremadura to locate, delimit and safeguard the 11 sites found, that cover an area of 30 hectares of archaeologic protection.
ACCIONA Energía adapted the design and layout of the photovoltaic project to ensure the protection and preservation of the vestiges. In addition, it will finance and undertake the excavation works to preserve them.