TURNOVER. €1.04 billion (+23.2%), thanks to commissioning of new plants and higher prices in the US market
EBITDA. €501 million (+18.3%), due to new installed capacity in the first half (494MW) and strong operational management
ORDINARY NET INVESTMENT. €404 million, allocated to the development of new assets and an increased stake in ACCIONA Energía Internacional, to 75%
DEBT. Net financial debt decreased to €2.35 billion (-35.5% from end December) as a result of the capitalization of debt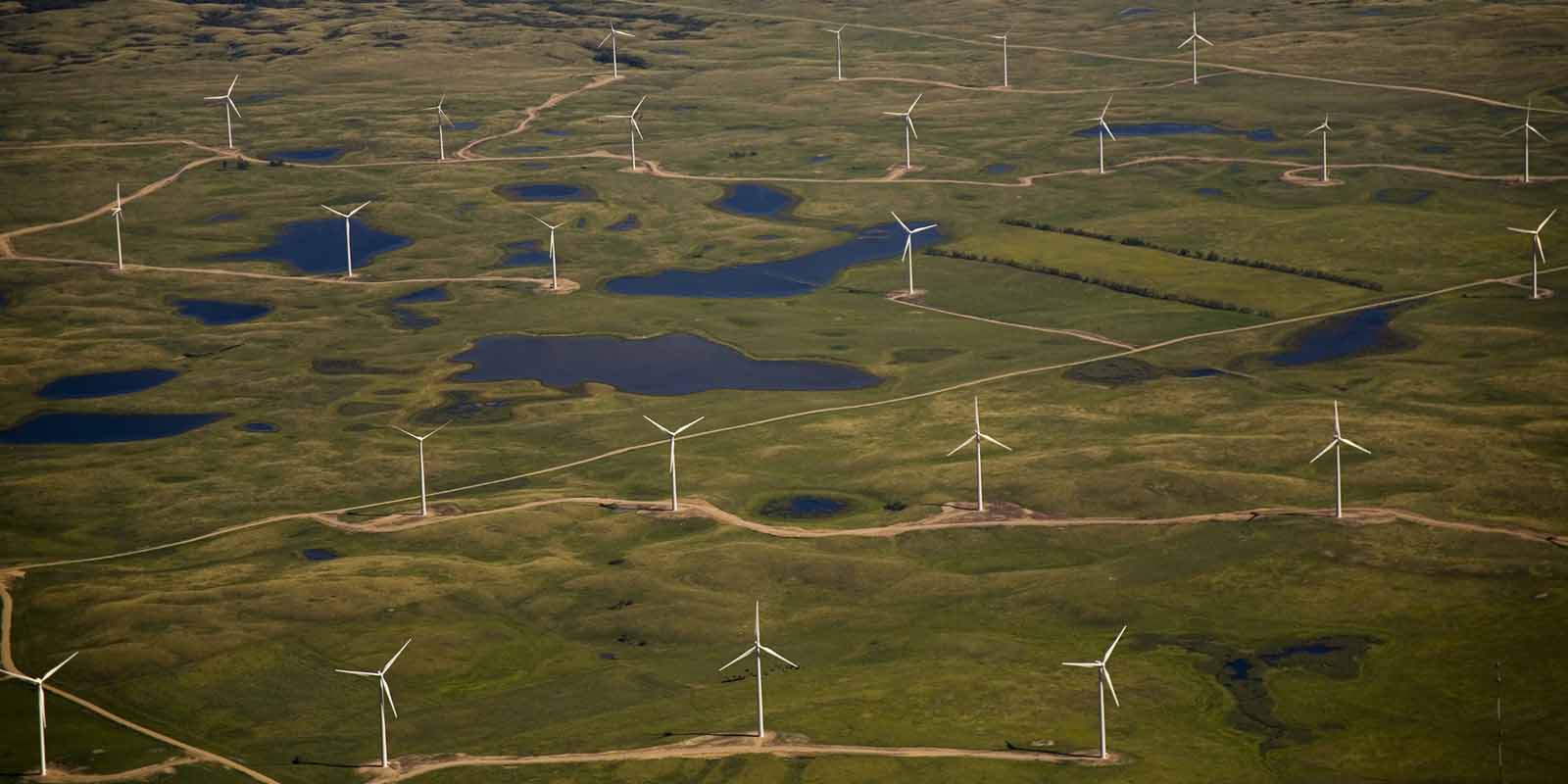 ACCIONA Energía, a leading company in 100% renewable energy generation, closed the first half of the year with a €153 million attributable net profit (+91.4%).
The group's EBITDA amounted to €501 million (+18.3%), driven by international business activity, new installed capacity (494MW) and strong operational management that enabled the company to optimize revenues.
ACCIONA Energía's turnover reached €1.04 billion (+23.2%) during the period. The company showed considerable growth in the US (+188.6%) due to new installed capacity and stronger prices for energy. Business activity in Spain also performed positively (+19.5%) due to a recovery in supply activity.
Total installed capacity at the end of June stood at 11.2GW, up from the 10.4GW a year earlier. In the last twelve months, the company has installed 781MW of new capacity: 158MW of wind in Australia (Mortlake South), 170MW of wind in the US (Chalupa), 214MW of wind in Mexico (San Carlos and Santa Cruz), 238MW of solar PV in Chile (Malgarida) and the first floating photovoltaic plant connected to the grid in Spain (Sierra Brava, 1.1MWp).
During the first half of 2021, ACCIONA Energía installed 494MW of capacity. As of June 30th, 495MW were under development. A further 1,250MW is scheduled to begin construction in the coming months, which will enable the company to meet its growth plan for this year and strengthen prospects for 2022.
The first half of 2021 accounted for a large part of the total investment planned for the entire year. Ordinary net investment amounted to €404 million (-15.6%), of which €290 million corresponds to the construction of new assets and €113 million to the payment of an additional 8.33% stake in ACCIONA Energía Internacional (AEI), which was acquired from KKR to consolidate an overall 75% stake in the subsidiary.
Net financial debt on June 30th stood at €2.35 billion (-35.5%), representing a decrease of €1.29 billion compared to December 2020, as a result of the capitalization of intra-group debt of €1.86 billion, carried out in the context of ACCIONA Energía's IPO at the beginning of the month.
GEOGRAPHIC AREAS
Turnover in Spain during the first half of the year amounted to €564 million (+19.5%), driven by the company's energy supply activity. Revenues from energy generation, which account for a majority of EBITDA, rose to €321 million (+4.3%). EBITDA in ACCIONA Energía's Spanish business division amounted to €180 million (+7.1%).
Consolidated capacity remained practically unchanged at 4,452MW over the last twelve months, with the exception of the Sierra Brava PV plant (1.1MWp). Production stood at 5,228GWh (+2.3%).
The average price recorded by ACCIONA Energía in the Spanish market, including regulated revenues, was €61.4/MWh (+2%) due to coverage and the accounting impact of the regulatory banding mechanism.
Revenues in other countries worldwide amounted to €477 million (+27.9%), driven by new capacity in the US and solid risk and operational management, which allowed ACCIONA Energía to optimize revenues. EBITDA grew to €321 million (+25.8%), of which €81 million came from new installed capacity.
International consolidated capacity stood at 4,672MW (+20%), with production amounting to 4,999GWh (+6.1%). The average international price reached €75/MWh (+20.3%).
SUSTAINABILITY INDICATORS
During the first six months of 2021, ACCIONA Energía's Board of Directors approved the company's environmental and social commitment policies.
ACCIONA Energía extended the implementation of Social Impact Management methodology to 32 projects (+5%).
Regarding diversity policies, noteworthy milestones include the increase in the percentage of women in management positions to 23.2%, and the launch of programs to promote female talent in technical management and renewable energy production.
The reporting of environmental sustainability indicators has been carried out in relation to 2019, as it is a more comparable fiscal year, given the first half of 2020 was heavily impacted by a reduction in activity because of the COVID-19 pandemic.
Scope 1 and 2 emissions were reduced (-38%), waste recovery increased from 73% to 94% and water consumption was down (-10%), and the amount of reused water increased from 32.8% to 36.5%.
ACCIONA Energía's investments is 100% aligned with the European Union's taxonomy of sustainable activities. The alignment is 99% in terms of EBITDA and 74% in sales, because supply activities are not yet included in the European taxonomy, despite of the fact that the company supplies  100% certified renewable energy.
ACCIONA Energía received the best environmental, social and corporate governance (ESG) rating in the global energy sector in a cross-sector assessment conducted by S&P Global Ratings. With a score of 86 out of 100, ACCIONA Energía is the sector leader and the fifth-ranked company worldwide across all sectors.
Income Statement Data
| (Million Euro) | Jan-Jun 21 | Jan-Jun 20 | Chg. (€m) | Chg. (%) |
| --- | --- | --- | --- | --- |
| | | | | |
| | | | | |
| Intragroup adjust., Supply & Other | | | | |
| | | | | |
| | | | | |
| | | | | |
| Intragroup adjust., Supply & Other | | | | |
| | | | | |
| | | | | |
| | | | | |
| | | | | |
| | | | | |
Net debt and capital expenditure
| (Million Euro) | 30-Jun-21 | 31-Dec-20 | Chg. (%) |
| --- | --- | --- | --- |
| | | | |
| (Million Euro) | Jan-Jun 21 | Jan-Jun 20 | Chg. (%) |
| --- | --- | --- | --- |
| | | | |
| | | | |
Operating Data
| Magnitude | 30-Jun-21 | 30-Jun-20 | Chg. (%) |
| --- | --- | --- | --- |
| | | | |
| Consolidated capacity (MW) | | | |
| Total production (GWh) (Jan-Jun) | | | |
| Consolidated production (GWh) (Jan-Jun) | | | |
| Supply volumes Energy & Portugal (GWh) | | | |
| | | | |
| Production contracted (%) | | | |
| Average residual contracted life (years) (*) | | | |
| | | | |
| EBITDA Generation margin (%) | | | |
| Magnitude | 30-Jun-21 | 31-Dec-20 | Chg. (%) |
| --- | --- | --- | --- |
| | | | |