On December 24 2002, the company connected the first solar farm in Arguedas (Navarra, Spain) to the grid.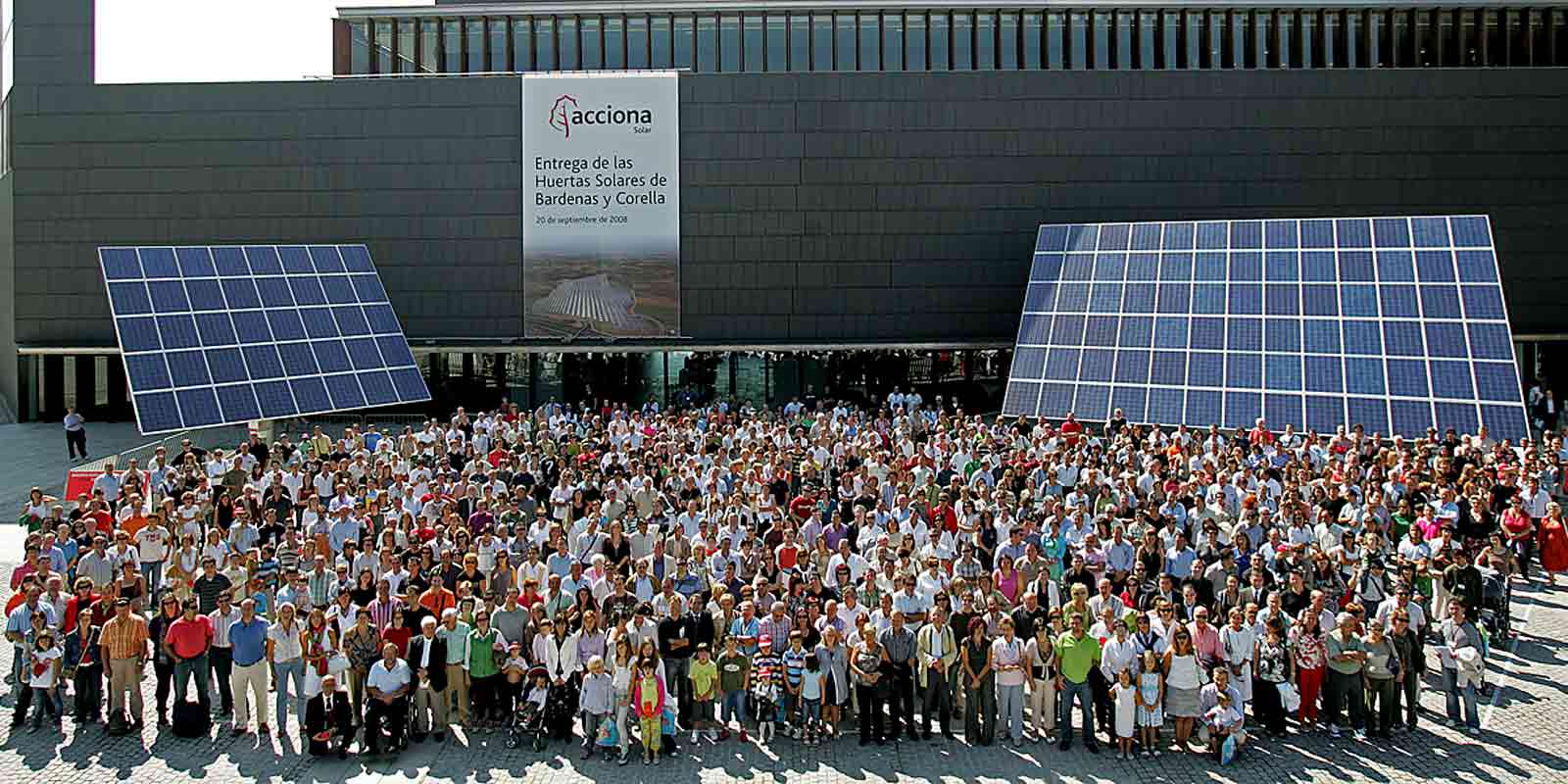 December 24 2022 marks exactly 20 years since the first solar farm developed by ACCIONA Energía was grid connected, initiating a formula for social participation in the new energy sector that would end up bringing together more than 3,500 co-owners in three Spanish regions.
It was a modest but symbolic milestone in the history of photovoltaic solar energy in Spain and, more specifically, in citizen participation in the incipient process of energy transition towards a more sustainable model based on renewable energies.
Twenty-seven small owners were the pioneers who invested in the first phase of the Arguedas solar farm in Navarra (northern Spain) in response to the model created by the company AESOL, later integrated into ACCIONA Energía. It was designed to enable anyone interested to become a solar energy producer. The "solar farm" concept, registered by the company, became a reality.
This innovative approach consisted of developing, managing and maintaining groups of small photovoltaic installations belonging to different individual owners but located on the same plot of land, sharing common infrastructures and services to allow them to optimize management and energy performance.
The model was highly successful and led to ACCIONA Energía installing a total of 14 solar farms over a period of ten years across the regions of Navarra, Castilla-la Mancha and Extremadura, with a total capacity of 59 MWp.
Subsequent regulatory changes slowed down the development of the solar farm model. Nevertheless, more than 3,500 owners continue to produce clean energy in the 14 solar farms operated by ACCIONA Energía today. Social participation in renewable generation is currently promoted through other modalities such as self-consumption and energy communities, but what remains is the entrepreneurial spirit around the development of clean energy shared by ACCIONA Energía and the pioneers who started an adventure that celebrates its 20th anniversary today.