The company is on track to double its installed capacity to more than 2,600 MW, driven mainly by solar PV projects.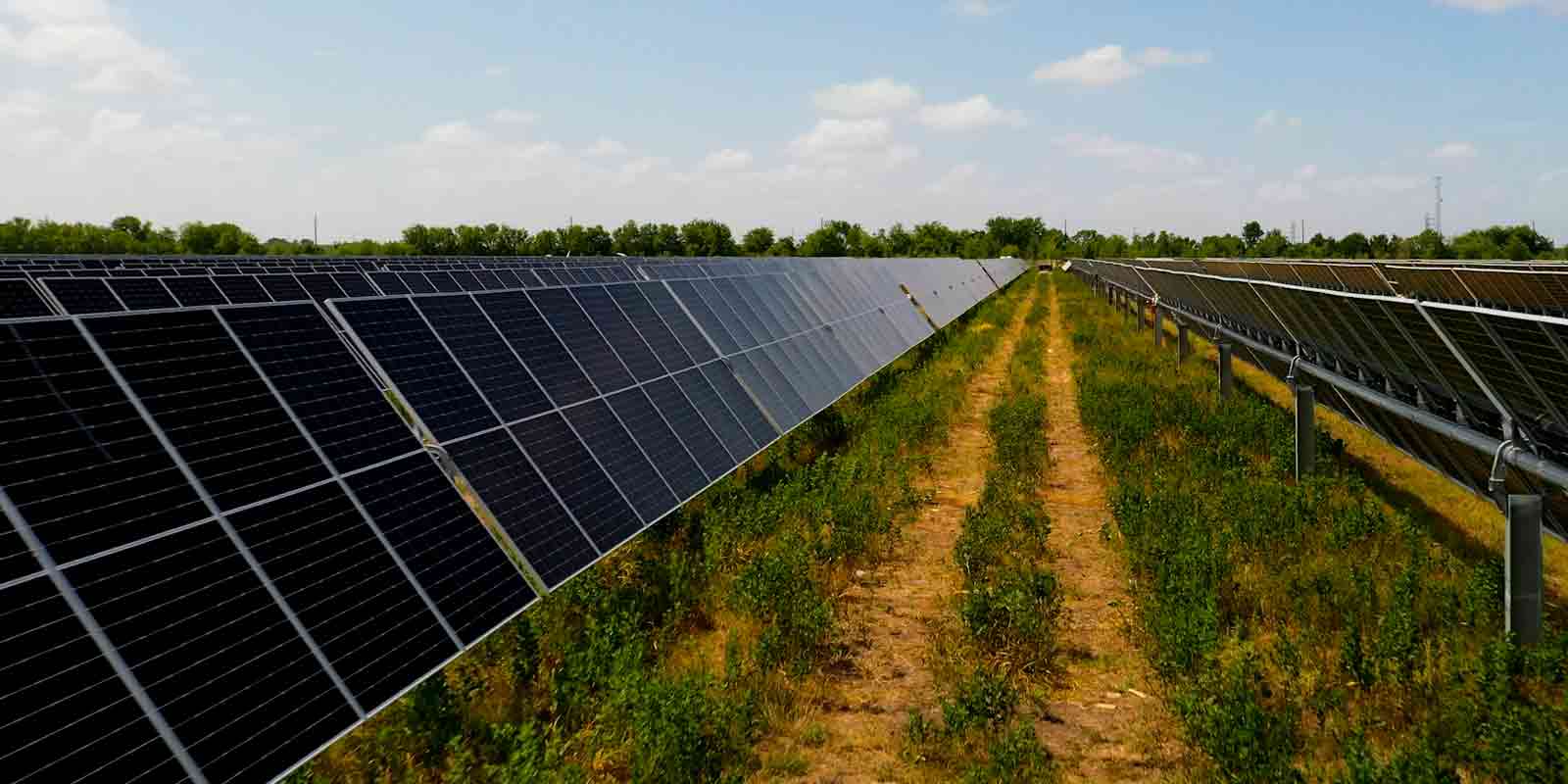 ACCIONA Energía, world leader in renewable energy, continues its growth and is on track to double its installed capacity to more than 2,600 MWs, mainly driven by the company's solar photovoltaic (PV) projects.
According to the American Clean Power Association, the recently passed Inflation Reduction Act will add up to 550 gigawatts (GW) of new, utility-scale clean power by 2030.   "This is a time of rapid growth for the renewable industry, and we are excited to be an important part of it." said Joaquin Castillo, CEO of ACCIONA Energía North America.  "We recently broke ground on the Red-Tailed Hawk solar project.  This project is in Wharton County, Texas, and is the company's second solar PV project in Texas.  This is one of four under-construction projects that will bring us closer to doubling our installed capacity by year-end 2023." said Castillo. 
Each of the company's active solar PV construction projects have a unique milestone associated with it.  In addition to being the second project in Texas, the Red-Tailed Hawk Solar Farm (460 MWdc) is also ACCIONA Energía's largest solar photovoltaic (PV) project in the world.  The Fort Bend Solar Farm (316 MWdc) in Fort Bend County, Texas, is the company's first solar PV project in the United States.  The High Point Solar Farm (127 MWdc) in Stephenson County, Illinois, is located within the EcoGrove Wind Farm, making this ACCIONA EnergÍa's first wind-solar hybrid farm.  The Union County Solar Farm (415 MWdc) in Union County, Ohio, is currently ranked as one of the top three largest solar farms in Ohio. 
In total, these four projects represent an investment of $1.3 billion and will create up to 1,600 jobs during peak construction.  At completion the projects will provide a boost in tax revenue without an increased demand on local services such as police and schools.  Additionally, a portion of the project's annual revenues will be reinvested in the community.  This is part of the company's Social Impact Management program, which aims to support education, social initiatives, and environmental stewardship in the communities where ACCIONA Energía operates.  
"We are committed to bringing clean energy to Americans with our renewable projects, promoting economic growth and giving back to the communities in which we operate.  As you can see, there is a lot of energy behind these projects." added Castillo. 
ACCIONA Energía owns and operates 10 wind farms in the United States, totaling more than 1 GW of wind capacity, and the 64MW Nevada Solar One Concentrated Solar Power facility.  Upon completion of Red-Tailed Hawk, Fort Bend, High Point, Red-Tailed Hawk and Union solar farms, ACCIONA Energía will have more than 2GW capacity of solar and wind production in the United States.