The company also received the award for the "Cheapest Debut Issuance" for its first green bond placement.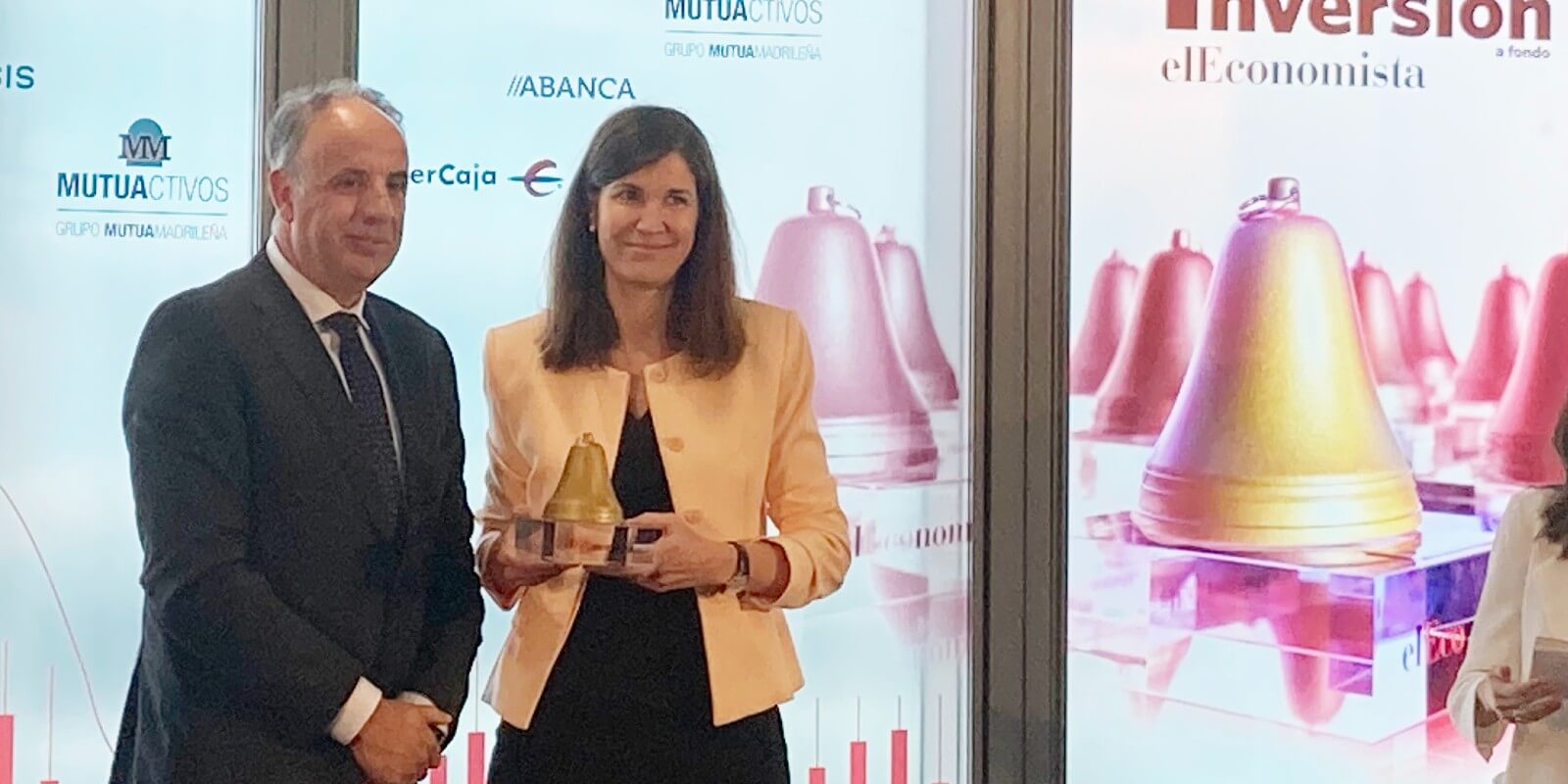 ACCIONA Energía received a double award yesterday at the 8th edition of the "Inversión a Fondo" Magazine Awards, in the categories of "Best Debut in the Spanish Stock Exchange Market" and "Cheapest Debt Issuance". Arantza Ezpeleta, the company's Finance and Sustainability Director, received the awards from Amador G. Ayora, director of El Economista, and José Vicente Marco Herrero, Ibercaja's Territorial Director for Madrid and the Northwest, at the ceremony held at the Torre de Cristal in Madrid.
The award ceremony highlighted the significant revaluation of ACCIONA Energía's shares since its IPO a year ago, and the competitive cost at which it has managed to place its green bonds.
Arantza Ezpeleta underlined the solid preparation of the company by its team and its parent company as one of the keys to the success of the IPO, which gives ACCIONA Energía a balance sheet capacity and an even more competitive cost of capital to meet its ambitious growth targets.
Concerning the green bond issues, ACCIONA Energía's Finance and Sustainability Director underlined that the market reception and the price have exceeded the company's expectations and have corroborated that what is attractive to the market is not only issuing a green bond but also that the issuer has solid credentials of sustainability and solvency to build a relationship of trust based on transparency, predictability, and recurrence.