The company implements sustainability criteria in the management of its services, facilities, vehicles and machinery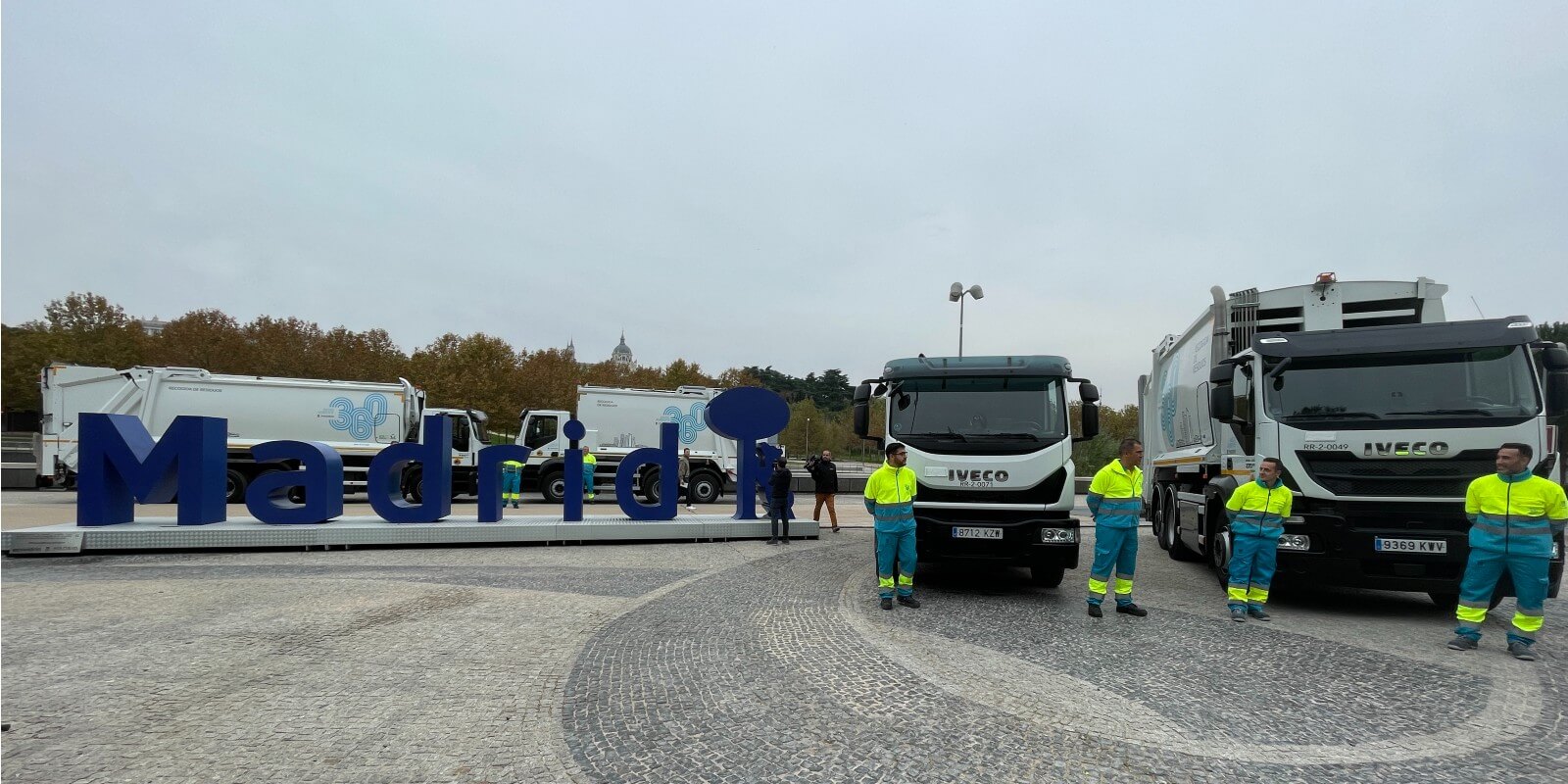 ACCIONA, in a joint venture (UTE) with Valoriza and OHLA, has been selected by the Madrid City Council to collect and transport waste from nine districts of the city (Lot 2).
These are the districts of Salamanca, Retiro, Chamartín, Moratalaz, Ciudad Lineal, Hortaleza, Vicálvaro, San Blas - Canillejas and Barajas, with a total population of approximately 1.2 million inhabitants. The total value of the contract is 435.74 million euros over six years.
The joint venture (UTE) will be responsible for the separate collection and transportation of residential and commercial waste, including packaging, paper-cardboard, glass, bio-waste, other non-recyclable waste, used batteries, used clothing, municipal construction and demolition waste, and dead animals and municipal bio-sanitary waste.
ACCIONA will incorporate the latest technological advances in waste management. It will implement sustainability criteria in the management of its services, facilities and fleet of vehicles and machinery. In addition, the company will renew its vehicle fleet by incorporating vehicles powered by "Zero Emissions" electric motors and Compressed Natural Gas (CNG) engines with "ECO" environmental ratings.
ACCIONA has extensive experience in urban services in several Spanish cities. It provides this service in the eastern area of central Madrid; Alcobendas, Colmenar Viejo and Paracuellos de Jarama in the Community of Madrid; Vinaroz, Torrevieja (Alicante), Medina del Campo (Valladolid) and Almería.