Innovation: The infrastructure project is the first green finance initiative in the US specifically designed for climate change adaptation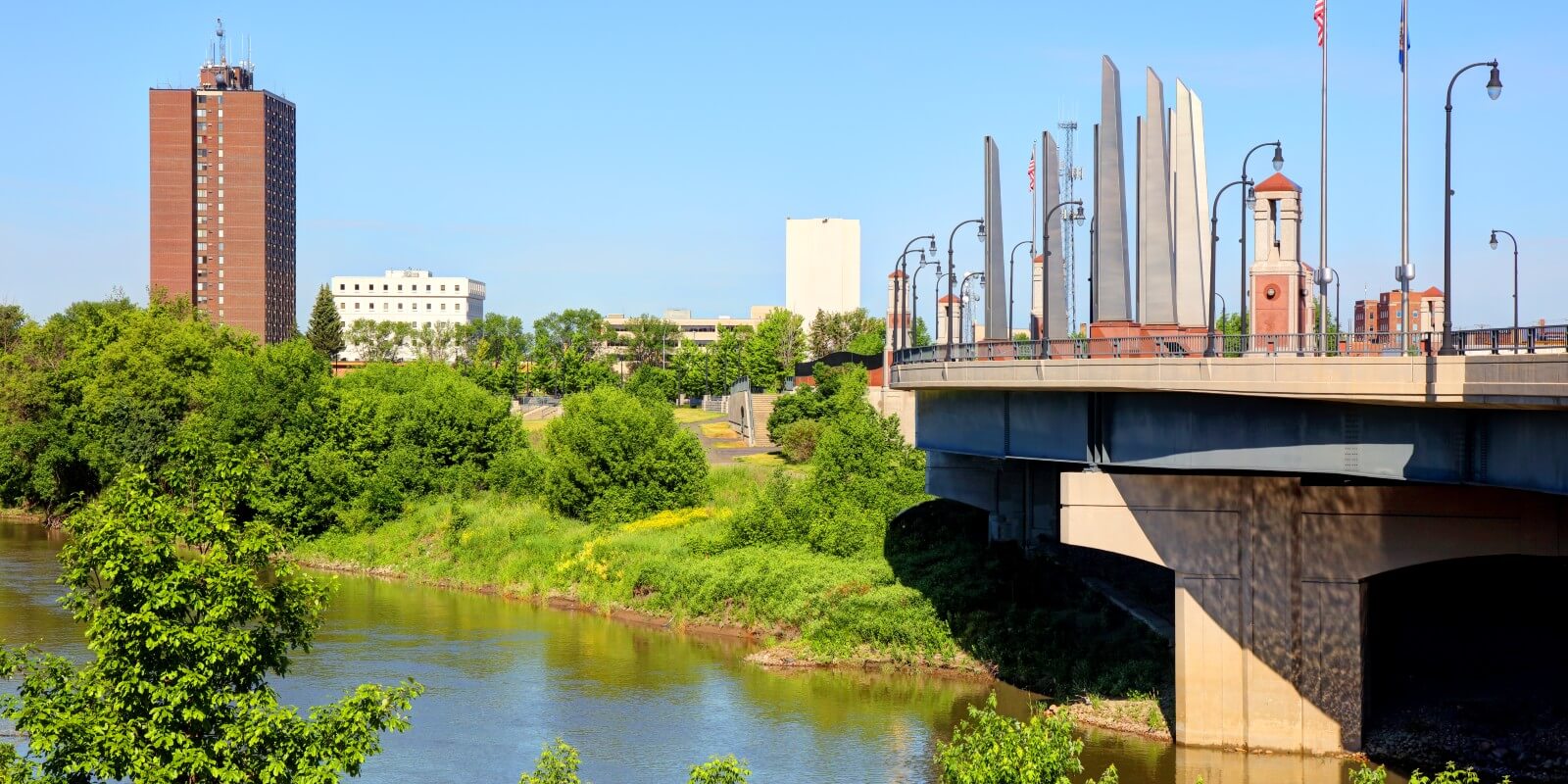 ACCIONA, Shikun & Binui and North American Construction Group –partners of the Red River Valley Alliance (RRVA) consortium– have closed financing valued at US$1.14 billion (€982 million) to build, operate and maintain a 48-kilometer flood prevention channel between Fargo (North Dakota) and Moorhead (Minnesota) over 29 years. The infrastructure project is the first green finance initiative in the US specifically designed for climate change adaptation.
The financing by Citigroup, Morgan Stanley, CaixaBank, Sumitomo Mitsui Banking Corporation and Korean Development Bank is structured in three different tranches. The project has obtained a Baa3 (investment grade) credit risk rating from Moody's.
The Fargo-Moorhead flood channel, a project that will require a total investment of US$2.75 billion (€2.38 billion), has an estimated construction timeframe of five years, and will divert the Red River away from population centres, which are regularly affected by flooding. This is the first sustainable infrastructure project launched in the US under a public-private partnership format (PPP).
The agreement between the Fargo-Moorhead Metro Flood Diversion Authority and the ACCIONA consortium also includes all of the associated infrastructure diversions, such as bridges, railway crossings and aqueducts, in addition to construction of the channel. ACCIONA and its partners will also operate the infrastructure for a 29-year period.
The Fargo-Moorhead Area Diversion project resulted from the studies carried out following the historic Red River floods in 1997, which caused damages estimated around US$3.5 billion (€3 billion).
WATER AND ENERGY
For ACCIONA, this complex engineering project marks the company's entry into the concessions and construction markets in the US, where it is already present in the water and energy businesses.
ACCIONA operates the Tampa Bay desalination plant, one of the largest in the country, which supplies water to 2.5 million people, producing 108,000 m3 of water a day. The plant came into service in 2008 and has won various international awards.
ACCIONA Energía has become a major player in the US energy sector. The company currently has 1,064MW installed wind capacity across its ten wind farms in the US, in addition to 64MW at the Nevada Solar One CSP power plant.
ACCIONA Energía announced in June the start of construction of its first photovoltaic plant in the country, Fort Bend (317MWp), in the state of Texas. The company has an ambitious growth plan for solar PV in the US with the aim of installing 1.2GW by 2023 and doubling its assets in the country.
Part of this growth is linked to ACCIONA Energía's clean supply contract with Amazon in the US.