Jebel Ali SWRO will be one of the largest desalination plants in UAE, producing 182 million of liters of potable water per day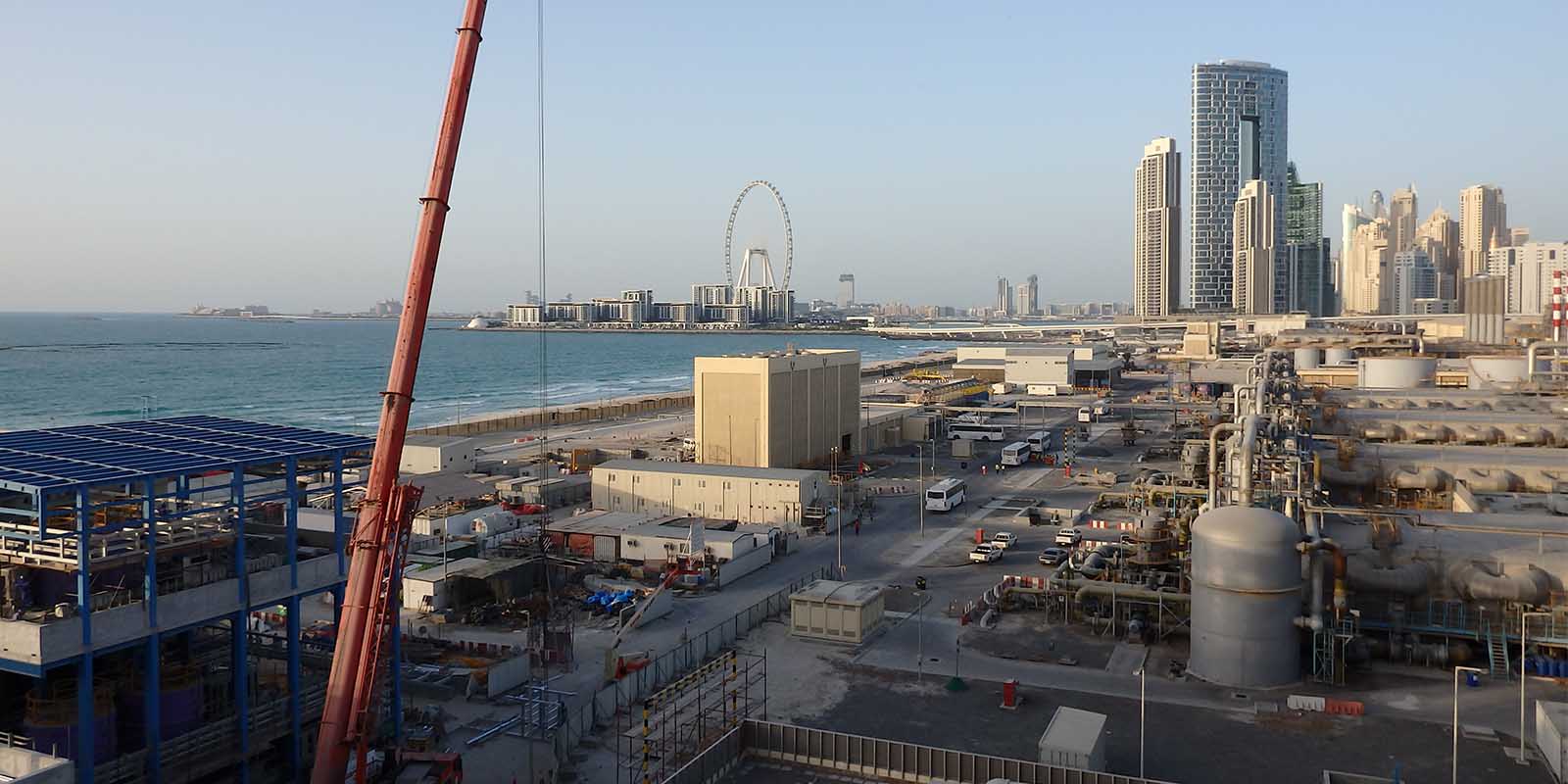 ACCIONA has completed a key milestone in the construction of Dubai's Jebel Ali Sea Water Reverse Osmosis (SWRO) desalination plant, which is now producing at 100% of capacity, or 182 million liters of potable water per day, and is already supplying the city's water network. 
The desalination plant, built by ACCIONA and BESIX and owned by Dubai Electricity & Water Authority (DEWA),   will be one of the largest reverse osmosis desalination plants in the United Arab Emirates. ACCIONA's contract covered the design and construction of the facility.
"This project supports the vision of His Highness Sheikh Mohammed bin Rashid Al Maktoum, Vice President and Prime Minister of the UAE and Ruler of Dubai, to promote the sustainable development of Dubai. It also supports the Dubai Clean Energy Strategy 2050, launched by His Highness, to provide 75% of Dubai's total power capacity from clean energy sources by 2050. In Dubai, we have a comprehensive approach to ensure the sustainability of water resources in line with the Dubai Integrated Water Resource Management Strategy, which focuses on enhancing water resources, rationalizing water consumption, and using cutting-edge technologies and innovative solutions to reduce water consumption by 30% by 2030," said HE Saeed Mohammed Al Tayer, Managing Director & CEO of DEWA.
Francisco Javier Nieto, ACCIONA's project director, says: "This milestone is the result of good teamwork between the client, our engineers and the construction teams in adverse conditions resulting from the Covid-19 pandemic. We are very proud to contribute to the supply of drinking water to Dubai in a sustainable and innovative way."
This achievement reflects the shared commitment of DEWA, engineering firm ILF, and the construction consortium formed by ACCIONA and BESIX, to deliver the Jebel Ali desalination plant to the highest technical standards of excellence.
The health and safety of workers at the site has also been of paramount importance during the pandemic. Construction of the desalination plant recently surpassed 6.5 million man-hours without lost-time injuries.
ACCIONA is a global leader in the construction of desalination plants using reverse osmosis technology, which is more efficient, less energy intensive and has a smaller carbon footprint than conventional thermal desalination.  Reverse osmosis desalination emits 6.5 times fewer greenhouse gases than thermal desalination.
According to International Energy Agency's World Energy Outlook, total production of desalinated water in the Middle East region will be 13 times higher in 2040 than in 2014.  In a region with acute water scarcity, desalination is the only solution capable of meeting increased water demand in response to population growth and climate change. The Dubai Clean Energy Strategy 2050 aims to reduce Dubai's carbon footprint to one of the smallest in the world by 2050. This will require, among other initiatives, increasingly efficient desalination.